Having an extension cord with a light socket can be extremely convenient, especially if you need to work in a dark area or want to save energy by not turning on overhead lights. However, it's essential to choose the right extension cord for your needs and to use it safely.
This buyer's guide will list the best extension cord with a light socket for your needs and explain how to use it safely.
Hanging Light Socket With Cord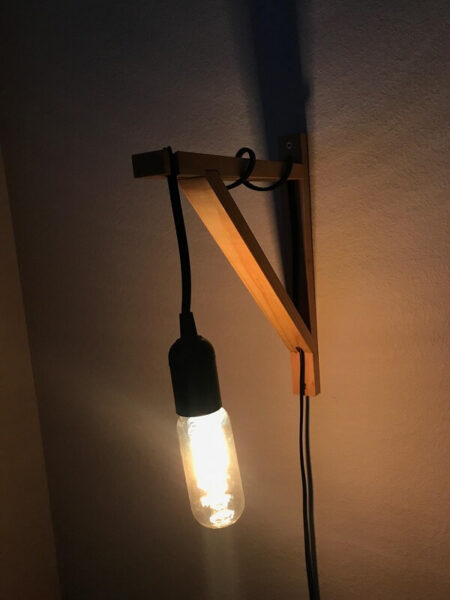 The Cable Matters 2-pack is the best extension cord with a light socket if you want to hang it from the ceiling. It has a 15-foot cord (up to 25 feet), and it also has a built-in switch. It is UL listed. It also comes in black or white, so matching your décor won't be an issue. It is constructed with materials that are resistant to fire. It supports between 110 and 125 volts and 375 watts. Lightbulbs you can use are LED, E26 US standard screw-base fluorescent, or incandescent.
Pros
15-feet long
Has a built-in switch
UL listed
Available in 25 feet
Fire resistant
Cons
May not work with all heat lamp shields
Gets hot with prolonged use
Outdoor Light Socket With Cord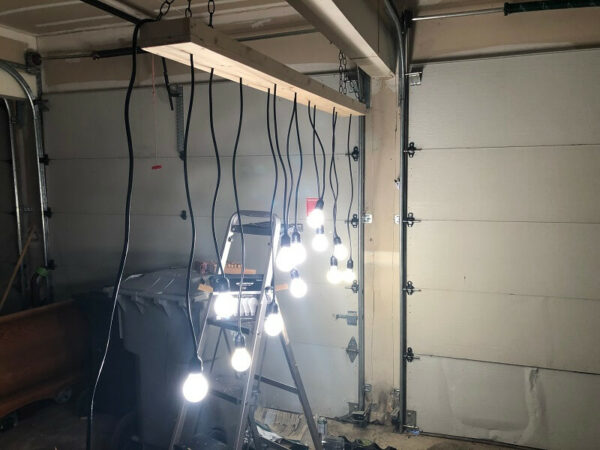 The Yuletime mini pendant light is the best outdoor light bulb extension cord with a light socket. It is weatherproof due to its flexible leather coating. The IP44 rating means that it can be used outdoors. It is also UL listed and has a built-in switch. It's made of 100% copper core wire for fast conduction with low heat. Use it outside or inside. It works with any E26/E27 base bulb up to 60 watts.
Pros
Weatherproof
IP44 rating
UL listed
Doesn't heat up
Use indoors and outdoors
Cons
Rubber may break down after prolonged use
Only has two prongs
Extension Cord With Multiple Light Bulb Socket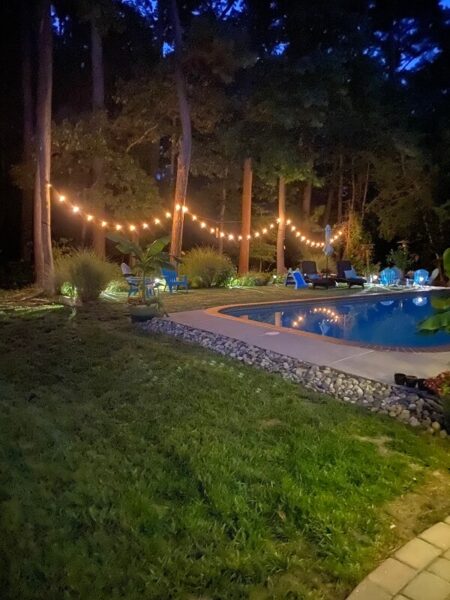 The Brightech Ambience solar LED string lights are the best cord with multiple sockets. They're solar-powered and have a built-in battery. The waterproof system has a 6-hour run time. The remote lets you turn them on and off. It comes with your choice of 12 replaceable soft or warm white lights. The cord is 27 feet long, 20 feet between the bulbs, and six feet between the solar panel and the first light. It has a 1,000-hour lifespan rating. It has commercial-grade waterproofing to withstand 50mph winds, rain, and even snow. The bulbs are shatterproof and heat resistant up to 122 degrees Fahrenheit.
If you live in a region with harsh winters or very hot summers, this extension cord is probably the best choice.
Pros
Solar-powered
Built-in battery
Waterproof
6-hour run time
Remote included
Cons
Only works with LED bulbs
Run time after charging will vary based on weather conditions
Outdoor Light Socket Adapter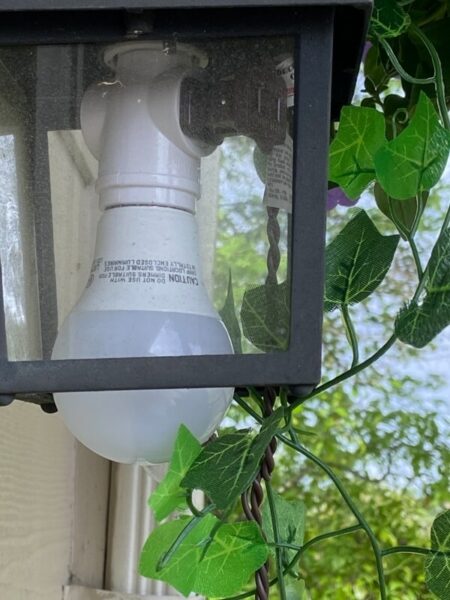 Screw the lightbulb into the Emnooti light socket adapter. You'll have two extra outlets to plug in your devices besides the light bulb. It's made of durable materials for efficient use indoors or outdoors. The cord is also UL listed and works effortlessly with your wall or portable switch. It is available in two or four packs.
Pros
Screws into almost any light socket
Has two outlets
Durable materials
UL listed
Indoor and outdoor use
Cons
May get hot with prolonged use
Only available in two or four-pack
Only works with two-pronged cords
Outdoor 3-Prong Light Socket Adapter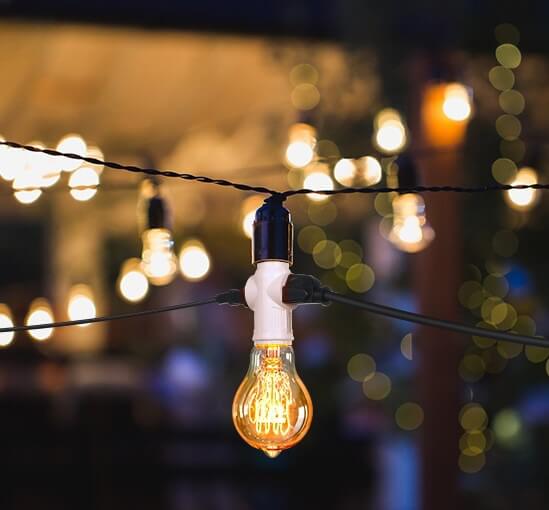 The Feekoon 3-Prong socket adapter turns any standard 2-prong outlet into a 3-pronged one. It is perfect for those who need a 3-prong extension cord but don't have a 3-prong outlet. Screw it into the outlet, and you're ready to go. It has two sockets and works with any E26/27 bulb up to 1250 watts. It is made out of flame-retardant material, which makes it resistant to high temperatures.
Pros
Easily turns any 2-prong outlet into a 3-pronged one
Comes with 2 sockets
Works with any E26/27 bulb up to 1250 watts
Indoor and outdoor use
Cons
Only available in a one-pack
May get hot with prolonged use
May fall apart with prolonged use
Pendant Light Cord Kit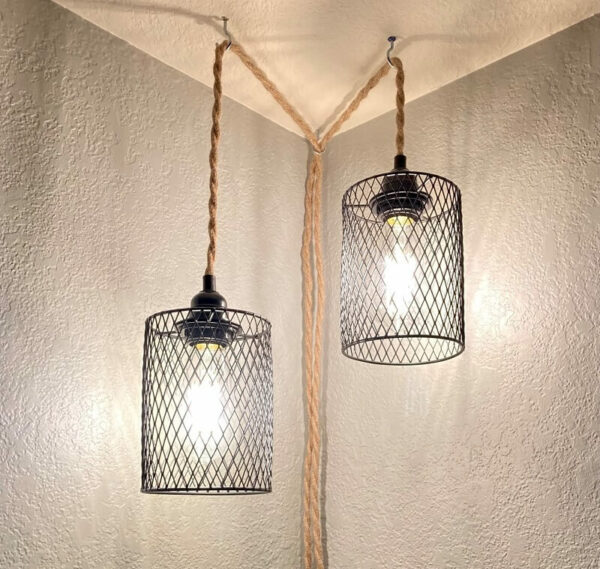 The Frideko Home industrial pendant cord hanging kit consists of natural hemp rope. The design goes with any industrial or rustic style décor. The kit includes an adjustable pulley and hooks to adjust the height. The cord is UL listed and has a rating of 60 watts. It works with E26/E27, incandescent, LED, and CFL bulbs. You can order the "two-pack" to get two cords and pulleys.
Pros
Natural hemp rope
UL listed
60-watt rating
E26/E27
Adjustable pulley and hooks included
Cons
Length not easily adjusted
Constant readjusting can cause the unit to break
Types of Bulbs 
There are four light bulb types: compact fluorescent (CFL), incandescent, halogen, light-emitting diode (LED).
Incandescent
Incandescent bulbs are the ones that you will see most often. They produce light by heating a filament inside the bulb.
Compact Fluorescent (CFL)
CFL bulbs are more energy-efficient than incandescent bulbs. They produce light by passing electricity through a gas.
Halogen
Halogen bulbs are similar to incandescent bulbs but are more energy-efficient. They not only push a gas but a filament.
Light-Emitting Diode (LED)
LED bulbs are the most energy-efficient type of light bulb. They produce light by pushing electricity through a semiconductor.
How To Choose the Right Extension Cord for Your Needs
When choosing an extension cord, keep these things in mind.
The wattage of the light bulb you'll be using.
The length of the cord you need.
The amperage rating of the extension cord.
The gauge of the extension cord.
Whether you need a grounded or ungrounded extension cord.
Light Socket Extension Cords
Extension cords with light sockets are a great way to power your light bulb. However, choosing the right extension cord is vital to prevent fires or overloads. Remember, extension cord light sockets can be a significant hazard if not used properly.
Follow the tips to pick and maintain the best extension cord with a light socket for your home. Do you have any experience with extension cord light sockets? Let us know in the comments below.
---
Updates
Jun 8. 2022: Article posted.
Aug 29. 2022: Optimized text.
Feb 3. 2023: Article reconstructed. Visual improvements and text optimization for better flow.
---