You can charge your PS3 controllers with a USB cord that connects directly to one of the USB ports in your PS3 console. A new PS3 console will come with a USB cord for you to charge your controllers, but if you lose it or are looking into other options, there are plenty on the market.
There are dozens of USB charging cords on the market, but which ones are the best for your PS3 controller? Here are the best options available if you're in the market for a new replacement or additional charging cable. Even if it's not for PS3 we got you covered with the PS4 controller charging cable.
Best PS3 Controller Charging Cable
You'll find hundreds to filter through as you shop around for a new charging cable. To save you some time, we've narrowed down the five best PS3 controller charging cables for 2022.
Best Overall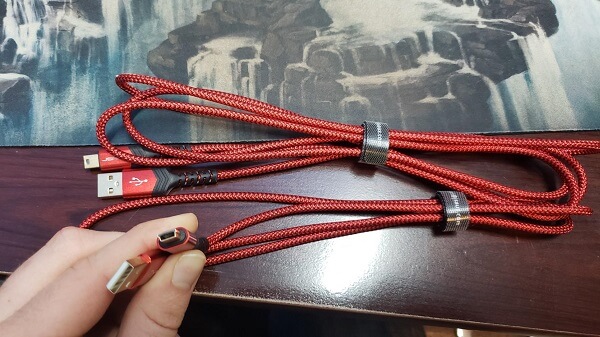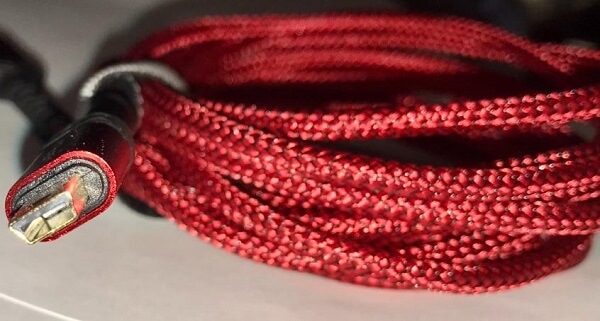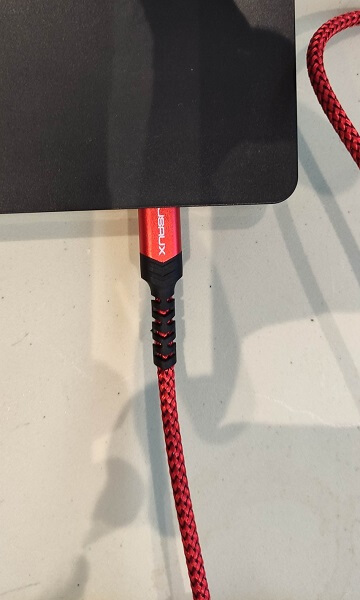 These charging cords are nylon braided, ensuring durability for years and little to no tangles. The JASUX Mini USB cables come in a pack of two. You get to choose the sizing of your cables with this package. You can select 3.3 and 6.6 feet cords or go with 3.3 and 10 feet cords. A longer charging cable lets you play while charging the controller. It uses 2.4 amps, allowing your chargers to charge quickly. In addition to choosing which size cords you prefer, you can select between red, blue, or gray cables. You can also utilize this cable for your digital camera, dash camera, etc.
Pros
The cables are under $15
The braided nylon ensures no tangles and durability
It has corrosion-resistant connectors
Cons
One charger might work better than the other
There are a lot of instances of it not working with a Blue Yeti microphone
Best Value PS3 Charging Cable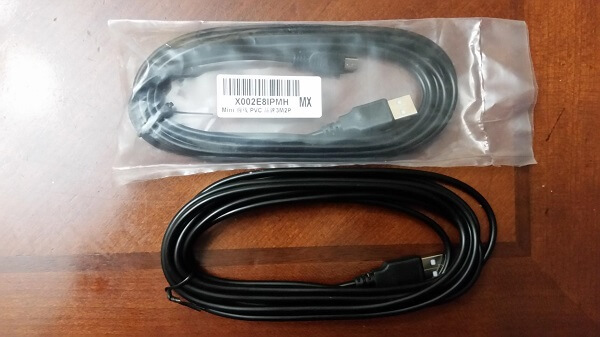 The Scovee 10 feet charging cord is the best value for your money. It's one of the most affordable on the market, and you get two charging cables for the price of one. Each charging cable is 10 feet long.
Thanks to the reinforced connectors, you can sit up to 10 feet away from the console while playing your game without worrying that the cords will come loose. Although they're not reinforced with nylon, they can survive over 10,000 bends. The less you bend or allow them to tangle, the longer they'll last. Since Scovee made these specifically for PS3 controllers, they're compatible with almost all generic controllers that work for PS3.
Pros
You get two cords for under $8
The cords are 10 feet long
They have reinforced connectors
Cons
The cords may not last as long as others
Best 10ft Cord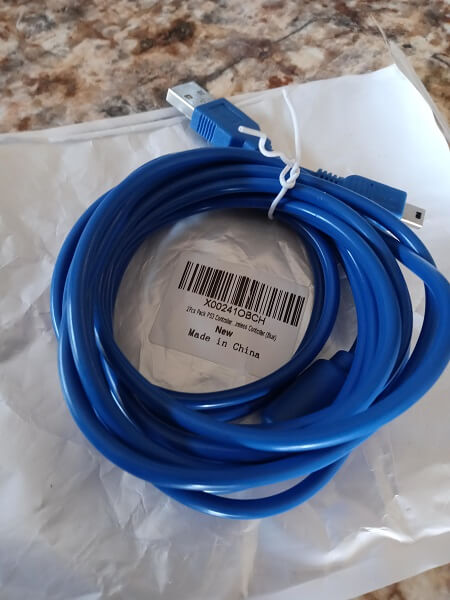 Tpfoon 2pc PS3 Charging Cable Sync Cord is the best in the 10 feet category. You'll get two 10 feet of charging cables in each package. Each charger is built with a high-quality copper wire inside to optimize charging. They also come with a molded outer shell and strain relief boot. This will keep it firmly in your console or another power source without coming loose while you play. These charging cables are compatible with almost all devices that require a mini USB plug. One of the best parts about this product is that the company offers all customers a 12-month warranty, no questions asked.
Pros
It comes with a 12-month warranty
Two chargers for the price of one
High-quality copper wire to optimize charging
Cons
It only has a 5,000 bend test lifespan
Best Extra Long Cable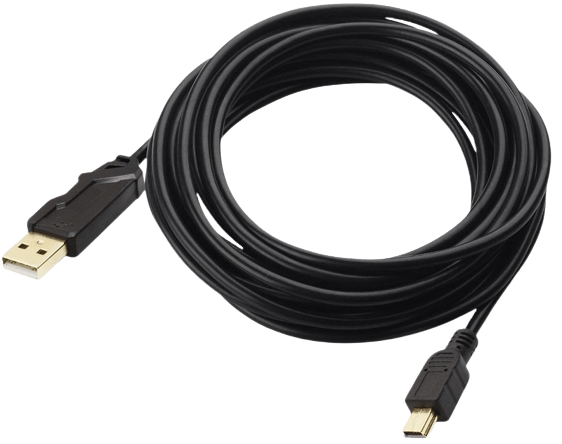 If you're looking for an extra-long charging cable, the AllEasy 15ft Mini USB Cable is the one. Most people find 10 feet cords allow you to sit almost anywhere to play a game while the controller charges, a 15 feet cord gives you even more opportunity to move around the room. This cord has gold-plated connectors to help prevent corrosion. It also provides you with a 2.0 data transfer rate, which is adequate, but it's not as great as some other charging cables. In addition to being an excellent PS3 controller charger, the cord is compatible with several other devices. You can charge your SONY digital cameras, Canon PowerShot, GoPro, and more.
Pros
15 feet of cord
One or two pack
You can connect it to almost any device that requires a mini USB cord
Cons
The thick jacketing makes it a little on the heavy side
It doesn't charge as fast as other products
Fastest Charging Cord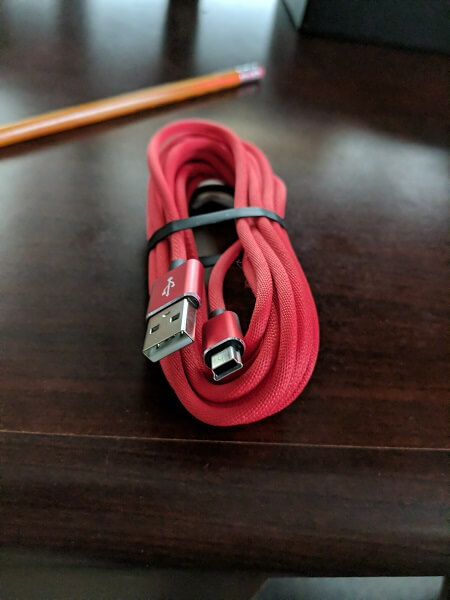 The Bayforte Dual Pack of Nylon Charging Cables is the best option if you're looking for a cord that can charge more than your PS3 charger. Most mini USB cords charge PS3 controllers quickly, but this one can charge 20% faster than the others you'll find online. These 10 feet cords have a stable charging current for improved battery endurance. You won't need to worry about the cord tangling or breaking easily. They are made with bulletproof fiber and triple-braided nylon to ensure it lasts for as long as possible. This charging cord is compatible with almost everything that takes a mini USB cord. You can charge digital cameras, dash cameras, Bluetooth speakers, and certain phones.
Pros
It charges 20% faster
They have bulletproof fiber for durability
It's compatible with certain cell phones
Also did we mention they're bulletproof, because they are
Cons
It may be tight when initially putting the plug into the charger
What Type of Charging Cable Does a PS3 Controller Use?
When browsing for PS3 compatible charging cables, you'll need to look for a type A and mini B plug on the cord. Most PS3 chargers are compatible with all mini USB cables. You're welcome to plug the cord into your console or another USB outlet.
You can also charge your PS3 controller with a wall outlet as long as you have a plug with a USB slot to plug the cord into.
Can You Use Any USB Cable to Charge a PS3 Controller?
No, you can't. USB cables come in different sizes. You'll need to make sure you're getting a USB cord that has a mini B plug on the side that you'll plug into the controller. If you choose a USB cable that doesn't have a mini B plug, it may not fit your controller.
Depending on what type of phone you have, you may be able to use a phone charger to charge your PS3 controller. You're good to go as long as it fits in the slot and indicates its charging.
Final Thoughts PS3 Controller Charging Cables
There's nothing more frustrating than getting ready to play your favorite PS3 game and realizing your controller isn't charged. Or that your charging cable isn't long enough to allow you to play while it's charging comfortably.
Getting a controller charging cable that works well and allows you to play or watch TV comfortably while charging will make your life ten times easier. Also, a Magic NS adapter is a great way to use your PS controller with more than just a PS.
Whatever your price range is, you can't go wrong with any of these fantastic charging cables.
---
Updates
May 23. 2022: Article posted.
Jul 15. 2022: Updated products.
Feb 8. 2023: Article reconstructed for easier navigation.
---