The Magic NS Adapter is a great way to connect your wireless controller to your PC or gaming system. It is also an easy way to play your favorite video games on a big screen for all to see.
If you want to get the most out of your gaming experience, the Magic NS Adapter is the way to go. It's affordable, easy to use, and will help you take your gaming to the next level without spending extra money buying a separate console or a new controller.
This buyer's guide will help you understand everything you need to know about the Magic NS Adapter, including what it is, how it works, and why it's an excellent choice for gamers.
It will also provide six of the top Magic NS Adapters on the market today to help you choose the one that works with your gaming console and controller.
Best Magic NS Adapters
MAYFLASH Bluetooth Adapter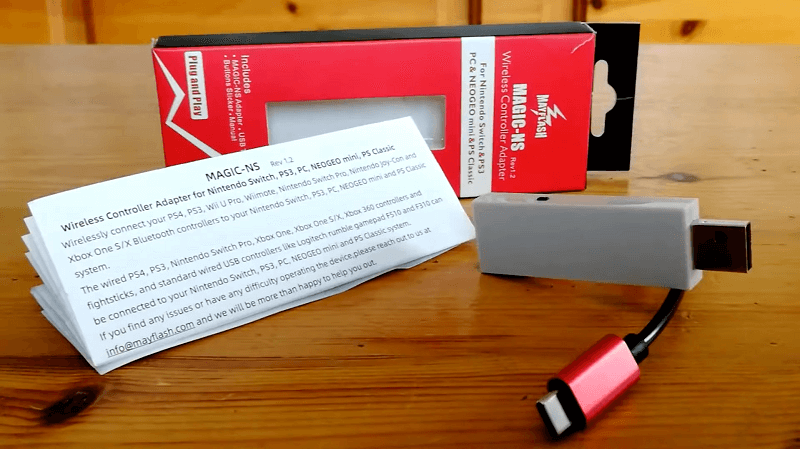 The MAYFLASH Magic NS wireless Bluetooth controller USB adapter is one of the most popular options on the market. It supports the Wii Remote, Wii U Pro and standard Controller, Switch Joy-Cons, and Switch Pro Controllers.
It is also compatible with Playstation 3, 4, and 5 console remotes. The MAYFLASH Adapter works with virtually no lag.
It can connect your wireless controllers to the following gaming consoles: Raspberry Pi, Playstation 3, NEOGEO mini and Arcade Stick Pro, PC Windows, Genesis Mini, MEGA DRIVE mini, and PS Classic.
Pros
Easy to use
Firmware data included for updates
No lag
Cons
There's an annoying bug that seems really rare
---
8Bitdo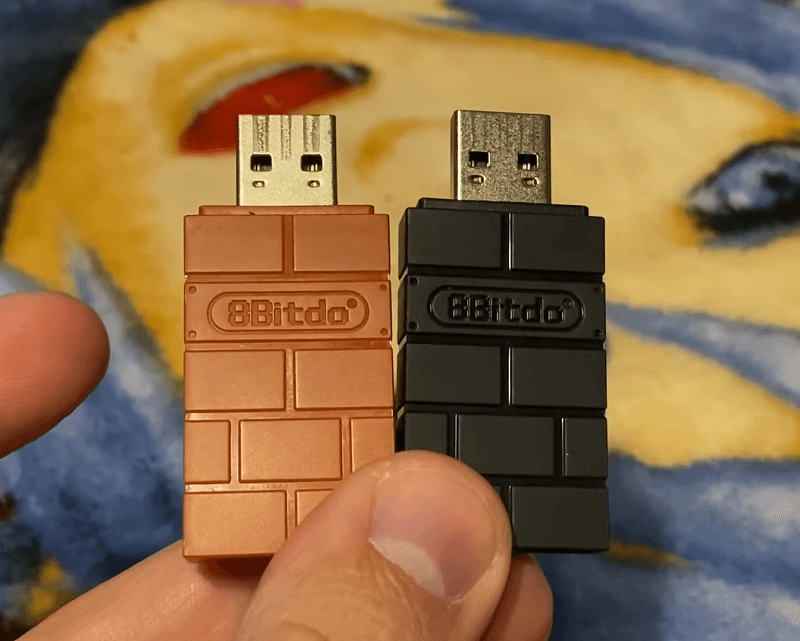 The 8BitDo USB Wireless Magic NS Adapter works with controllers for Xbox One, Wii Mote and Wii U Pro, Switch OLED, and Playstation 3, 4, and 5. The adapter is plug and play, meaning that once the adapter gets connected to your controller, it will work automatically.
It also has firmware data included so that you can update it as new devices are released. The 8Bitdo adapter lets you connect your controller to the Nintendo Switch, macOS, and Windows PC devices.
Pros
Comes in two colors
Plug and Play
OTG cable included
Cons
Can vibrate your controller for no reason
There are reports of it just not working
Might miss the OTG cable
---
Skywin Wireless Controller Adapter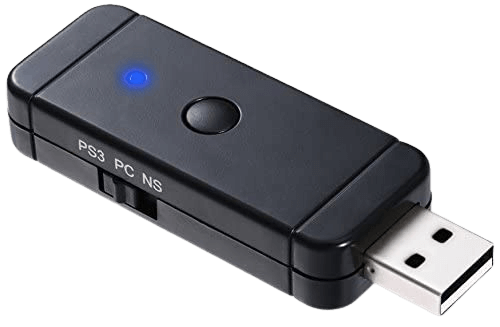 The Skywin Magic NS adapter works exclusively for Nintendo Switch or Windows PC devices. It is compatible with the following controllers: Playstation 3 and 4, Xbox One and 360, Wii Pro, Logitech, and Joy-Con.
Each Skywin adapter can connect one wired and wireless controller simultaneously, making it great for multiplayer gaming. It has an LED indicator that informs you of when the controller is in the pairing and connected phases.
Pros
One button setup
Sliding button for console selection
Works with wired and wireless controllers
Cons
Doesn't work with Xbox 360 wireless controllers
It also doesn't work with Xbox One controllers even though it states otherwise
---
Hyperkin Alphastar Adapter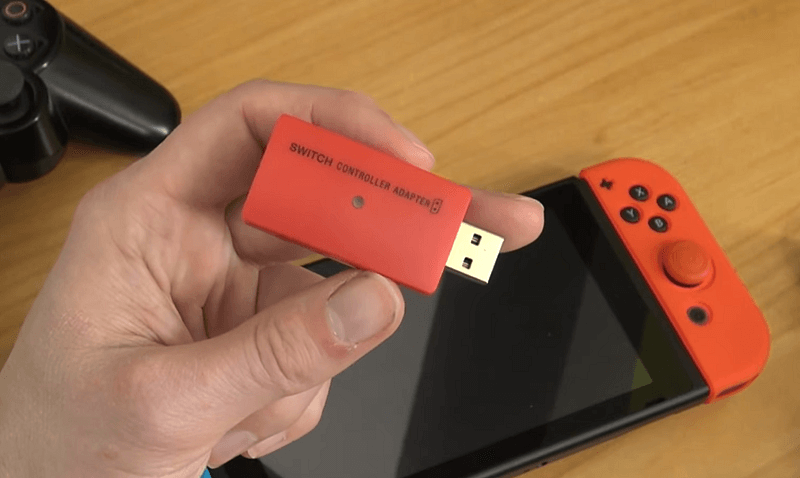 The Hyperkin Alphastar magic NS adapter works only with the Nintendo Switch and Hyperkin RetroN Sq gaming consoles. However, it is compatible with controllers for the Playstation 4 and 5 and Xbox One.
Plug it into any available USB port on the console. Once plugged in, press the sync button, and you're ready to play. The Alphastar magic NS adapter is one of the few adapters on the market that doesn't require a driver to function.
Pros
Cheaper than most other options
Portable and sleek design
Syncs quickly and effectively
Cons
Possible drift and button lag
Wont stay connected or just straight up doesn't connect at all
(Both issues are reported with PS controllers)
---
BIGBIG WON Adapter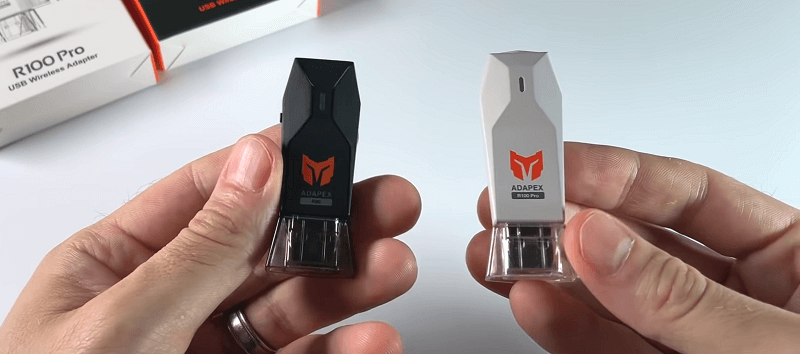 The BIGBIG WON magic NS adapter is another plug and play adapter compatible with the Xbox One S and Elite Series 2, Switch Pro, DualSense, and Dual Shock controllers. Before using the adapter, enable the option under settings.
While this adapter has firmware, you will have to contact the manufacturer for it if it needs to be updated. The system works with Nintendo Switch, Playstation 4, and Windows 11 and 10 devices.
Pros
Better settings options (vibration, turbo, and calibrations for controllers)
Can connect one other branded controller when using with Switch
Free 30 day replacement or full refund if not satisfied
Cons
Might have some issues on PS5
---
Brook Wingman XB Adapter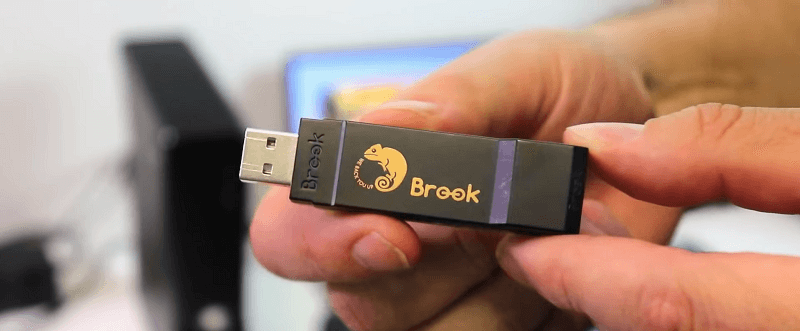 The Brook Wingman XB magic NS adapter supports the Playstation 3, 4, and 5, Switch Pro, and most of the Xbox consoles. It is compatible with more than 125 controllers making it more versatile for users with one of these gaming consoles.
The Wingman XB connects to one controller at a time. Firmware is updated automatically but irregularly.
Pros
Connects to more than 125 controllers
Supports most of the Xbox gaming consoles
Faster sync process and immediate response
Cons
---
What Does A Magic-NS Adapter Do?
A magic-NS adapter lets you connect your controller to your favorite gaming consoles. In most cases, it is a plug-and-play adapter.
Once connected to your controller and or gaming console, it gives you the ability to use the controller you love the most to play your favorite game on your favorite console.
No matter which adapter you choose, you're sure to have a fantastic gaming experience. Each adapter has its own strengths and weaknesses, so choose the one that is best suited for your needs. You'll be able to play your favorite games without any lag or controller issues with any of these Magic NS adapters.
How Do You Use Magic NS?
Plug the Magic NS adapter into the USB port on your gaming console and follow the prompts to connect it to your remote. With some devices, you may need to press and hold the sync button manually. The light on the adapter will turn solid when it is connected.
Once the Magic NS adapter is connected, open up the game you want to play and press the start button on the controller.
On What Platforms Can It Be Used(And How)?
The Magic NS Adapter works with Nintendo Switch, Playstation, Xbox, macOS, and Windows PC devices. Each adapter connects identically by simply plugging into the USB port on the device.
Frequently Asked Questions
Below are some commonly asked questions about the Magic NS adapter.
Would a magic NS adapter work on my phone?
Some NS adapters might work with a phone, always read the description of the product from the manufacturer to make sure.
How do you connect Magic NS?
Plug the adapter into one of the USB ports on your gaming console. If you have a wired controller, plug the other end into the wired controller. Then follow the prompts to connect your controller to the gaming console.
How do I update my magic adapter NS?
Most of the adapters come with firmware. In some cases, the firmware will need updating before the adapter works correctly. More modern adapters update firmware automatically without any human assistance, which gives you more time to play your favorite games instead of dealing with the interruptions that firmware updates can create.
How do I connect my Xbox controller to my magic NS?
Connect the Xbox controller to the Magic NS adapter by pressing the sync button on top of the controller. Ensure that the Xbox controller is near the Magic NS adapter and the gaming console throughout the process. When the Xbox symbol stops Flashing, a screen will pop up instructing you to press the LB and RB buttons on the controller simultaneously. Once completed effectively, you can proceed to use the controller.
Can you use Magic NS on PS4?
Yes, you can use a magic NS adapter on the PS4 gaming device. While all adapters aren't compatible with the console, many are. Find an adapter that explicitly states it is compatible with the PS4 console for best results.
Can you connect an Xbox controller to a Nintendo Switch without an adapter?
This is the exception to needing a Magic NS adapter. The Xbox controller and the Nintendo Switch are Bluetooth enabled. So you can pair them directly without using the adapter.
Final Thoughts
As you can see, the magic NS adapter is an essential piece of equipment for anyone who wants to enjoy their favorite games without any lag or controller issues. With any of these adapters, you'll be able to get the best gaming experience on your terms.