If you've ever spent time looking for a new charging cable for your Xbox 360 wireless controller, you know that dozens of options saturate the market. It can be hard to sort through what's available and find what's best for you. The number of choices means that confident purchasing can be difficult just like the Xbox 360 power cord or a Xbox 360 wireless adapter.
This guide will review which charging cables we think are best and provide you with all the information you need to make an informed purchase. Below, we've included details about each product, the pros and cons and what you can expect if you decide to buy one charger vs. another.
Best Charging Cable for Xbox 360 Wireless Controller
Xahpower 2Pack 6Ft Charging Cable for Xbox 360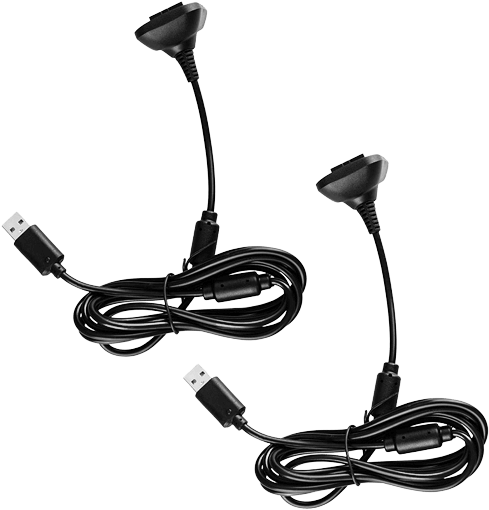 This Xahpower product comes with two charging cables that are simple to use and, despite their durability, are lightweight. Xahpower manufactured the cables with premium PVC housing, which means they are flexible and easy to keep untangled.
As most users know, these chargers contend with a great deal of wear and tear over the years. Xahpower considered this fact when they crafted their unique anti-fracture design. Their thoughtful choices also ensure that the connecting points do not degrade over time.
Another selling point is the magnetic ring design. It provides high-speed charging and dependable syncing for hours of uninterrupted use.
Xahpower values customer experience and will provide refunds if any product issues arise. I had to contact customer service because of connection issues, and they helped me promptly.
Pros
Xahpower makes the chargers with high-quality material.
You get two chargers for a reasonable price.
Chargers are six feet long, allowing gaming to continue while charging.
Cons
Less than perfect fit into the controller.
The connection between the charger and controller may require adjustments to get a full charge.
---
CSYLX Charging Cable for Xbox 360 Wireless Game Controllers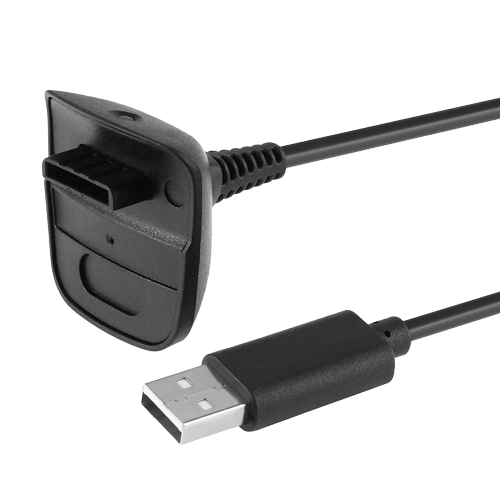 The CSYLX charger is one of the most affordable Xbox 360 wireless controller charging cables available today. It's 70 inches long, making it possible to continue playing while your controller is charging. It connects via the USB port on your Xbox 360 console.
CSYLX also provides after-sale service, meaning you can return the product for a refund. Despite its many positives, you may find that your controller is working while using this cable, but the battery never gets fully charged. I had some battery issues, which is why this product isn't my favorite
Pros
An affordable product.
The cord is long enough to continue playing while the console is charging.
Cons
The charger is less durable than some competitors' products.
The CSYLX charger may keep the controller alive but not fill the battery.
---
HISPD 2X Charger USB Cable for Xbox 360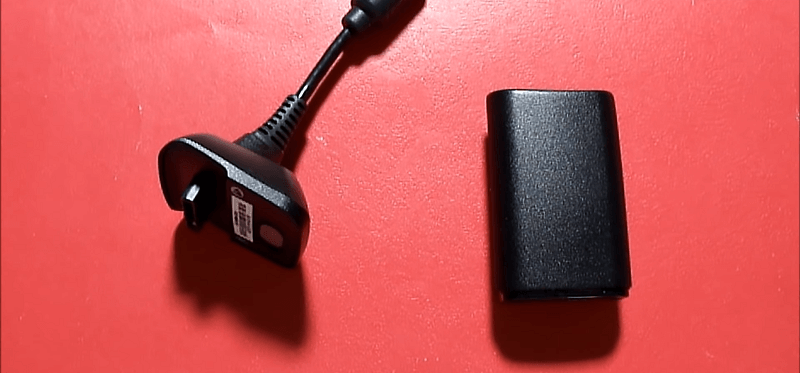 This HISPD product comes with two chargers and as many replacement battery packs, making this particular item an excellent option for someone looking to keep backup chargers and batteries on hand.
While the HISPD is not the longest charging cable on the market, it does the job for a reasonable price. You may also find buying a two-pack beneficial to charge more than one controller at a time. But, the batteries may not be as long-lasting as you'd like them to be.
When I wanted to game with friends, I found the dual battery packs convenient.
Pros
Great deal with two chargers and two batteries.
The charger has durable connection points.
Cons
Cords may not fit into all controllers perfectly.
The included replacement batteries are not long-lasting.
---
Trenro Wireless Controller USB Charging Cable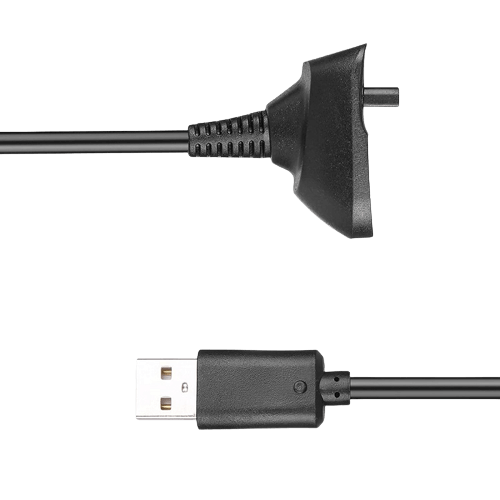 The Trenro charger includes a USB charging cable that will support Xbox 360 wireless controllers while gameplay continues. There's no need to move closer to the screen with this charger.
You can continue playing while sitting at a comfortable distance from the console with the six-foot-long charging cord. With this product, you're getting a great deal, but you can't use it to connect to a PC, and the cable may develop some issues over time with extended use.
I got good use out of this charger as long as I wasn't using it with my PC-based setup.
Pros
The cable is long enough to allow you to continue playing while charging.
The cable is at an affordable price.
Cons
The controller doesn't allow PC usage (it requires an adapter).
The cable may develop problems with extended use.
---
Cotchear 4800mAh Battery Pack + Charger Cable for Xbox 360 Controller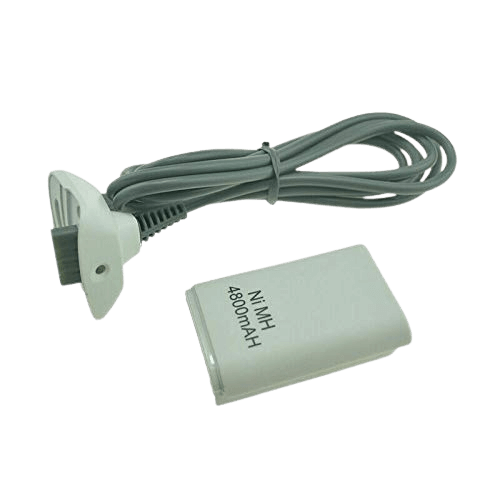 This affordable Cotchear product includes one 4800mAh rechargeable battery pack and a durable, gray charging cable. Together, these two sleekly designed products ensure continuous gameplay. Their durable design also prevents damage to your controller over time.
But, while using the battery, you may find that it doesn't hold a charge as well as some other products do. I had to monitor the charge on this one more than I did the Xahpower.
Pros
You get two high-quality items for a great price.
Both items are well designed.
Cons
Cotchear suggests keeping the battery at 40% charge if unused for an extended period.
The battery pack may not hold a charge well.
---
FAQs
Here are common questions related to Xbox 360 chargers.
Where to plug in an Xbox 360 charging cord?
The Xbox 360 controller uses a unique charger that connects to the proprietary port at the top of the controller. On one side is a USB-A connector that plugs into the console, and on the other is the specialized plug for the controller itself. It attaches to the back of the controller and will charge while the user is playing.
It's worth noting that the Xbox remains on when the controller is plugged in and charging, despite pressing the power button. It continues to charge until the user removes the charging cord from the USB port. It's only then that the Xbox shuts down entirely.
What type of charging cable does an Xbox 360 controller use?
It uses a USB to special connector cable. Note that the Xbox 360 controller battery pack is a replaceable and rechargeable feature. Most chargers include red and green lights that inform users whether their controller is still charging or is ready to unplug. There are many different options on the market for replacements.
Companies offer single and double packs of cords, replacement battery packs, and more.
Can you use any USB cable to charge an Xbox 360 controller?
No. The Xbox 360 controller requires a specifically shaped charger to fit into the top of the controller. But, with this specific cable, it's possible to charge the controller in any USB port.
The same charging block used to power your phone, tablet, etc., can function as an adapter to charge your controller in a wall outlet. The USB port on your computer could also charge your controller.
How to connect an Xbox 360 charging cable to your PC?
To connect the Xbox 360 charging cable to a PC, all you have to do is plug the USB end of the charger into the USB port on your computer. With the other end plugged into the controller, your computer will charge your device the same way as the console itself.
Plugging your controller into your computer might prove helpful if your charging cable is shorter than the distance you want to sit from the screen or your console.
How to use an Xbox 360 controller without a battery pack?
To use an Xbox 360 controller without a battery pack, all you have to do is plug the charging cable into the top of the controller. Then, plug the other end into a USB port of your choice. The best option is often the console itself, which has three USB ports located on the front and back. The controller will function this way, but it must remain plugged in to operate.
Can I charge an Xbox 360 controller with a wall outlet?
Yes, but only if you have the correct adapter to plug the USB side of the cord into the wall. There are many different charging blocks that you might use for your phone that will work for an Xbox 360 wireless charger.
But, it's essential to make sure that the voltage is the same on the controller and adapter, or the controller may not charge.
Can you charge an Xbox 360 controller with a phone cable?
No. It's not possible to charge an Xbox 360 controller with a phone cable. They require a specifically shaped charger that many companies sell online.
Final Thoughts Xbox 360 Controller Charging Cables
Don't be overwhelmed by the sheer number of available replacements. Get back to gaming fast by knowing what you need in a cord: something that's long enough to stretch across the room, or one that comes with a battery pack. Going directly with the manufacturer means you'll get a quality piece, but one that may take a long time to arrive and may cost more. 
Another gadget you might want is the Magic NS Adapter that lets you use your controller with other machines.
Instead, a reliable third-party charging cable will arrive quickly and work the way you need it to with this guide to direct you!