The PlayStation 3 is a classic console with many nostalgic games that people love. If you have younger children and you're just starting them out on a console like the PS3, it's an excellent opportunity to learn how to play video games. 
The package comes with an AC power cord and a controller charging cable, but what happens when you lose the cord?
Best Power Cord For PlayStation 3
TPLTECH 3-Prong AC Power Cord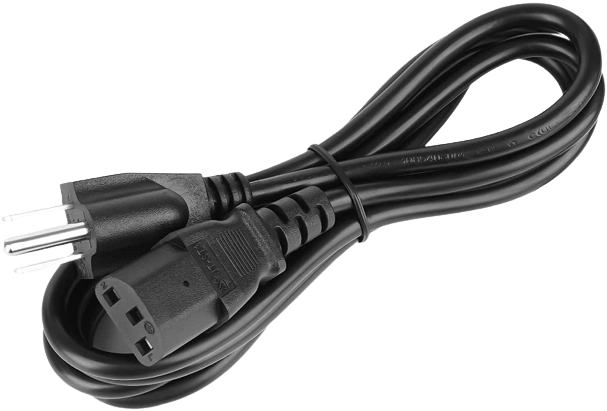 The TPLTECH power cord is a power cord that comes in various lengths depending on your needs. You can choose between a 3ft, 6ft, or 10ft power cord. It has flexible stress points to reduce wear and tear and increase durability.
The TPLTECH power cord is compatible with the XBOX 360 model, laptops, speakers, and TVs. Although this cord is a viable option for your PlayStation 3, it is a bit more flimsy than the cord that initially comes with the console; additionally, the fit may not be as secure as the original either. However, the cord is UL-certified and comes with a lifetime warranty.
---
Superer 3-Prong AC Power Cord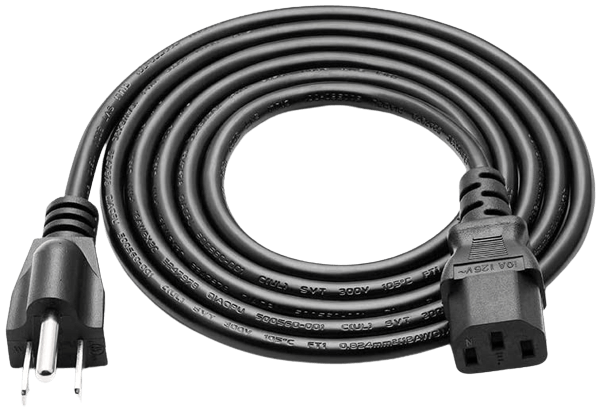 The Superer power cord is a budget-friendly cord that doesn't compromise quality. The cord is not awkward—it's lightweight, small, and portable, which is good when it is time to take your console with you. Overall this is an excellent replacement for the original Playstation 3 power cord.
The Superer 3-Prong AC Power Cord is compatible with several consoles and other electronic devices. However, after a while, you may notice some fraying. You may have to push the cord in with extra force to get inside the unit. This power cord is UL-certified and more than capable of getting the job done.
---
Olort 3-Prong Power AC Cord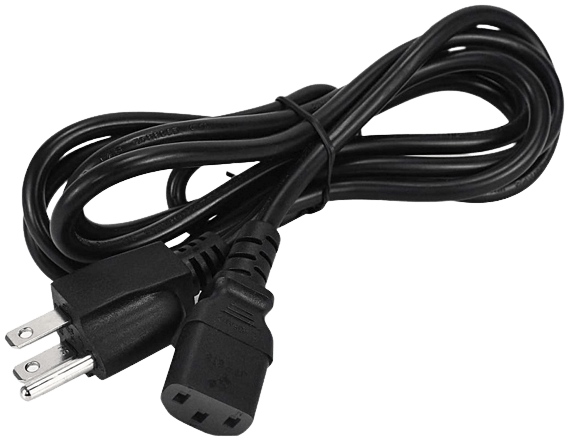 The Olort power cord is a power cord made from high-quality materials such as pure copper, wire insulation, and environmental PVC material. The cord offers a bit of versatility as well, seeing that it is compatible with Xbox 360.
What's more, the cord is protected against short-circuiting, overloading, and overheating. This 6 feet cord is UL certified. However, you may have to push the cord into the unit with more force than usual and be on the lookout for potential fraying. The Olort 3-Prong Power AC Cord comes with a 30-day money-back guarantee.
---
Best Power Cord For PS3 Slim
TPLTECH PS3 Slim AC Cord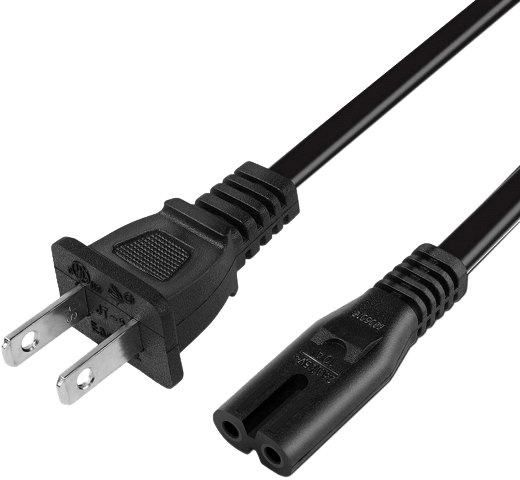 This slim power cord from TPLTECH is an inexpensive power cord that is lightweight and portable. The cord comes in many different sizes for your convenience, and it includes 3, 4, 6, 8, 10, 12, and 15 feet. This power cord contains high-quality materials resistant to bending and is made of environmental PVC.
The TPLTECH PS3 Slim AC Cord is resistant to bending and wear and tear. This UL-certified cord is capable of withstanding high temperatures. The packaging may be compromised upon arrival. However, the cord does come with a 30-day money-back guarantee.
---
Superer PS3 Slim AC Power Cord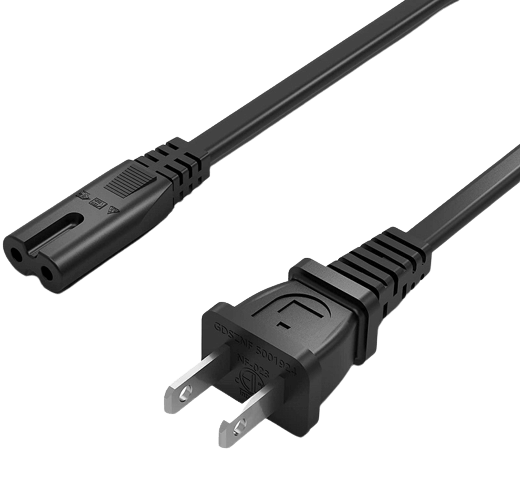 This Superer power cord is an ideal replacement for any lost or damaged power cords that you may have. You can easily plug this cord into your office gear or several game consoles. This power cord is high-quality and fantastic as a replacement or if you just want a backup.
The cord's versatility is thanks to its universal 18 AWG design, which allows it to be compatible with printers, monitors, TV, personal computers, and game consoles. Some of these cords tend to fray. The Superer PS3 Slim AC Power Cord comes with a 30-day money-back guarantee.
---
Bicmice PS3 Slim AC Power Cord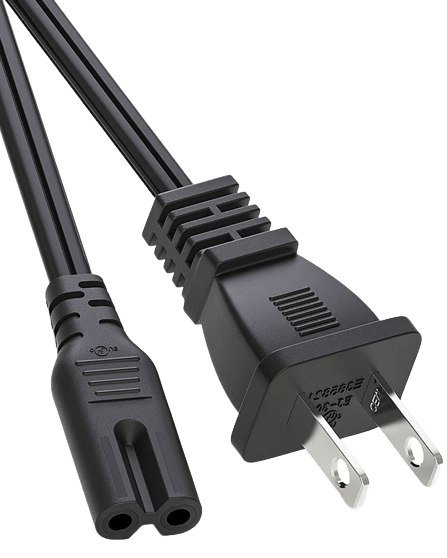 The Bicmice Power Cord provides efficient power, and it won't cost an arm and a leg. This 6 feet power cord can function in multiple devices; it can serve as a replacement seamlessly, and it can be a great backup if you think it necessary to have one.
The Bicmice PS3 Slim AC Power Cord is fire resistant, safe and reliable. The high-quality materials make the cord durable and resistant to being and fraying. This power cord is UL-certified and comes with a money-back guarantee.
---
What Is the Difference Between PS3 Models?
There are multiple PlayStation 3 models, and they all have various configurations. It can sometimes be confusing as to which is the best console to select based on your needs. However, if you're aware of the functional differences, it's easy to understand which piece of hardware you want.
PlayStation 3
The first PlayStation 3 has a metallic and glossy finish with the word PlayStation 3 printed on top. This console is the only one with PlayStation 2 and PlayStation 1 backward compatibility. The other two models only support PlayStation 1 backward compatibility. A regular PS3 consumes 380W of power.
Other than that, the "fat" PS3 model has two additional USB ports. It also includes other storage ports for a memory stick, compact flash, SD cards, and MMC.
You can jailbreak a PS3 to allow extra features to debug the system occasionally and install various data packages. The regular PS3 model is still very susceptible to overheating. A common problem for this console is the "yellow light of death," which means your system is no longer functional.
PlayStation 3 Slim
The next version of the PS3 console is the PS3 Slim. Instead of the glossy finish, it has a matte finish. It has the "PS3" label etched across the top, and it is quieter than the original PlayStation 3 model. The slimmer construction doesn't take up as much space, and it also boots faster than the first PS3 console. A PS3 Slim uses 200W of power.
The audio quality is much better, you can jailbreak this console, and it supports TrueHD, Dolby, and DTS-HD Master Audio.
PlayStation 3 Super Slim
The PS3 Super Slim model has a sliding disc cover instead of a mechanical drive. This feature helps prevent the disc from getting stuck as it used to in the original PS3 model. And, as indicated by the name, it is the slimmest of the three models. A PS3 Super Slim uses 190W of power.
Surprisingly, the Super Slim version doesn't have the same features as the "fat" model. However, it is the most power-efficient regarding consumption. It also has an HDMI control that turns the TV on automatically once you boot the PS3 Super Slim. Lastly, it supports TrueHD, Dolby, and DTS-HD Master Audio.
Storage Space
PS3: 20GB, 40GB, 60GB, 80GB, & 160GB
PS3 Slim: 120GB, 160GB, 250GB, & 320GB
PS3 Super Slim: 12GB, 250GB, & 500GB
Additional Products That Use the PS3 Power Cord
The compatibility of a PS3 Power cord depends on which version of a console you're using. In general, the slim cord works with slim models, and the thicker or "fat" cord works with the original model consoles that are wider.
You can use a PS3 Slim Power Cord with the following products:
PS1 (Original and upgraded models)
PS2 (Original and upgraded models)
PS4 (Original and upgraded models)
PS5
XBOX (Xbox, Xbox 360, Xbox 360 S, Xbox 360 E, Xbox One, Xbox One S, Xbox One X, Xbox Series S)
However, the standard PS3 has a three-pronged cord, so it won't work for the other models.
Frequently Asked Questions
Here are a few answers to commonly asked questions regarding PS3 cords:
Do PS2 cables work with PS3?
Yes, every PS2 console uses the figure 8 power cord. If you have a PS3 Slim or Super Slim, you can use that cord on both consoles. The original PS3 model will be incompatible, however.
Do PS3 and PS4 use the same power cord?
As long as you're not using the original PS3 model cord, you shouldn't have any problems using the slim cord with the PS4. The original PS3 uses a three-prong AC cord. All PS4 consoles use a standard figure 8 cord, like the PS3 Slim and Super Slim. Therefore, it should work with no problems on your PS4.
Final Thoughts About PS3 [Slim] Power Cords
If you're struggling to source an official PS3 power cord, or you simply want a less expensive model, going third party can be a great solution.
With this list as a guide, you can find the perfect cord for your particular needs, whether it's for a PS3, PS3 Slim, PS3 Super Slim or a PS4 power cord!