You aren't alone if you have found yourself without a PS4 power cord after a move or mishap. Anything from an electric accident to a pet with a bad chewing habit can result in the need to purchase a new power cord and sometimes a pet.
We can't do much for the latter, however, the PlayStation 4 uses a commonly available AC power cord. Sometimes that cable is called a figure 8 power cord (which is different from the PS3 power cord). If you have any questions check our PS4 FAQ page. Here are the best PS4 power cords.
Best PS4 Power Cords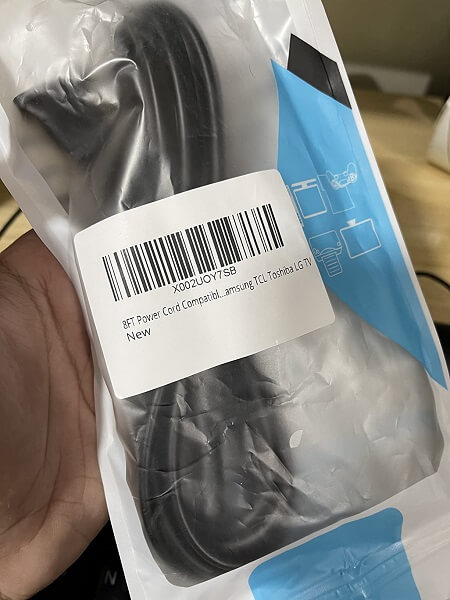 This simple TPLTECH cord is UL listed and it works with a long list of devices (according to the manufacturer it even works with the PlayStation 5). It has a 30 days money refund, and a 12-month free replacement so if you have any trouble with it you can return it.
The most questionable thing about it is the fact some people report getting the wrong length of cable. Apart from that, the plugs on it can feel loose, but not on all devices. It works with any device with the same plug that originally did not have an exterior power supply brick. The max voltage of the cable is 250V, however, it says 125V on the cable, that's just because the standard American voltage is 110v-120v.
Compatible
Sony PS3 Slim/Super Slim
PlayStation 4
PlayStation 4 Slim
PlayStation 5
Xbox One S
Xbox One X
Xbox Series X
Xbox Series S
Features
UL listed
30-day refund
12 month free replacement
Good customer support
Not compatible with:
Original PS3
PS4 Pro older models (CUH-7015 / CUH-7115)
Original Xbox One
Best PS4 Slim Power Cord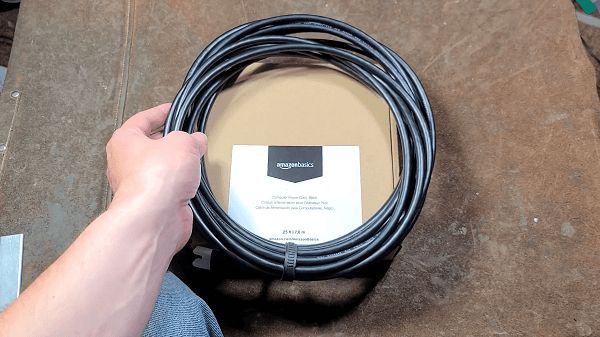 Amazon basics power cord is perfect for the PlayStation 4 slim. Not only is it UL-certified, but it's also RoHS-certified. This is a flexible cord however it doesn't feel weak, and the isolation and the plug are solid.
It seems that the only real problem we could find is that the plug on this cord is too small for some devices. It will still power your console however it might fall out, especially if the angle is too steep.
Compatible
Play Station 5
Play Station 4 Pro (CUH-7200 series)
Xbox Series X
Xbox Series S
Features
PVC conductor
Durable and flexible
UL certified
RoHS certified
FT2 electrical protection
Not compatible with:
Best PS4 Pro Extension Power Cord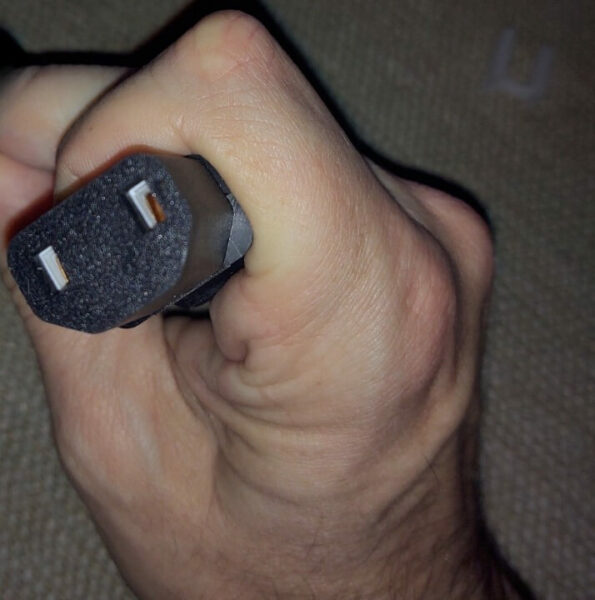 This is the PS4 PRO equivalent of the PS4 cord and just like that one, it deserves to be here. The cord is UL Certified and is only available in the 6-foot length. Some of the other specifications are the same, however. If you are not happy within 30 days, you can contact TPL TECH for a refund, and you can exchange it within one year of purchase if you have any problems.
Guaranteed to be compatible with the PS4 Pro, this will fit snugly and securely and can get the job done without breaking the bank. The only caveat is that it is NOT compatible with the PS4 Pro CUH-7200 series.
Compatible
Sony PS3 Slim/Super Slim
PlayStation 4
PlayStation 4 Slim
PlayStation 5
Xbox One S
Xbox One X
Xbox Series X
Xbox Series S
Features
UL Listed
Affordable
Secure fit
30 days money refund
12 months free replacement
Not compatible with:
Original PS3
Older PS4 Pro models (CUH-7015 / CUH-7115)
Original Xbox One
How To Choose The Right PS4 Power Cord
Power cords are simple, but there are certain factors to take into account when buying a new one. You want cable of the right length, good quality and most importantly one that works with your device.
Compatibility – The cable needs to have the same connector as your device, and specs are more or less the same across the board (a PS4 cord will work with the PS4 model it says it will work). You just have to remember that none of these cables have an outside power supply brick, which means they don't work with older models that need one.
Length – the cord needs to be long enough to reach your device, but there is no reason to get one that is too long. Long cables are a tripping hazard, and even a fire hazard if they're bunched up or coiled for long periods.
Quality – you will want to get a cord from a reputable enough brand that you know it will function well. The last thing you want is to replace your cord again within a few weeks or months. Look true to the comments to see other people's experiences with the brand.
Final Thoughts About PS4 Pro Power Cords
Like any other purchase, choosing a power cord for your PS4 or PS4 Pro requires a bit of thought and specificity. You'll want to be crystal clear on what kind of PS4 you have. It is imperative to get a good visual of what your plugins look like. You also might need a PS4 controller charging cable.
Once you have done that, we hope you find this guide helpful for narrowing down which power cord is best for your PS4 setup.
---
Updates
Apr 26. 2022: Article posted.
May 25. 2022: Changed products, and added new info.
Jul 28. 2022: Optimized article.
Nov 30. 2022: Article reconstructed for better flow, and better product picks.
Jan 19. 2023: Visual touchups and linking to FAQ page.
---