C batteries are necessary to power specific devices, but there are more expensive and harder to find than the more widely used AA batteries. With an AA to C battery adapter, you can use the more popular AA batteries in your C battery demanding devices. That means fewer battery types to buy and organize.
When Do You Need a AA to C Battery Adapter? 
There are a few reasons you may want AA to C battery adapters. First of all, limiting the types of different batteries you need to keep on hand is always helpful. It's hard to stock up on all the various battery types for your devices.
C batteries aren't that common either, so you don't tend to buy them very often. Even if you get them for emergencies, you can't always keep them fresh. An adapter will let you use AA for C batteries on any device. The only downside is that you do deplete the AA batteries quicker.
The other reason to get an adapter is that C battery rechargeable options are relatively expensive. Rechargeable AAs are much cheaper. You can use your more affordable AA option to power your C battery devices with a helpful adapter.
What Makes a Good AA to C Battery Adapter?
Many factors contribute to an excellent AA to C spacer. Here are a few of the most common things you want to look for before getting an adapter.
Proper Sizing
There is not a whole lot of room in a battery opening. So if the adapters don't fit right, they can cause a lot of problems. Making sure that the spacers are the right size makes using them safer and more straightforward.
Easy to Fit Batteries
If it's difficult to put the AA batteries into the adapter, you will not use it as much. You want to find spacers that easily slide the batteries in and out to make the devices as helpful as possible.
Durable
You want to be able to use the adapter many times. If they break too quickly, you are going to spend more money and create more waste. It is better to get a durable adapter that will last for a long time.
Best AA to C Battery Adapter
Here is a list of the best AA to C battery adapters. Each of these adapters is easy to use and will fit in your device.
Panasonic BQ-BS2E4SA Eneloop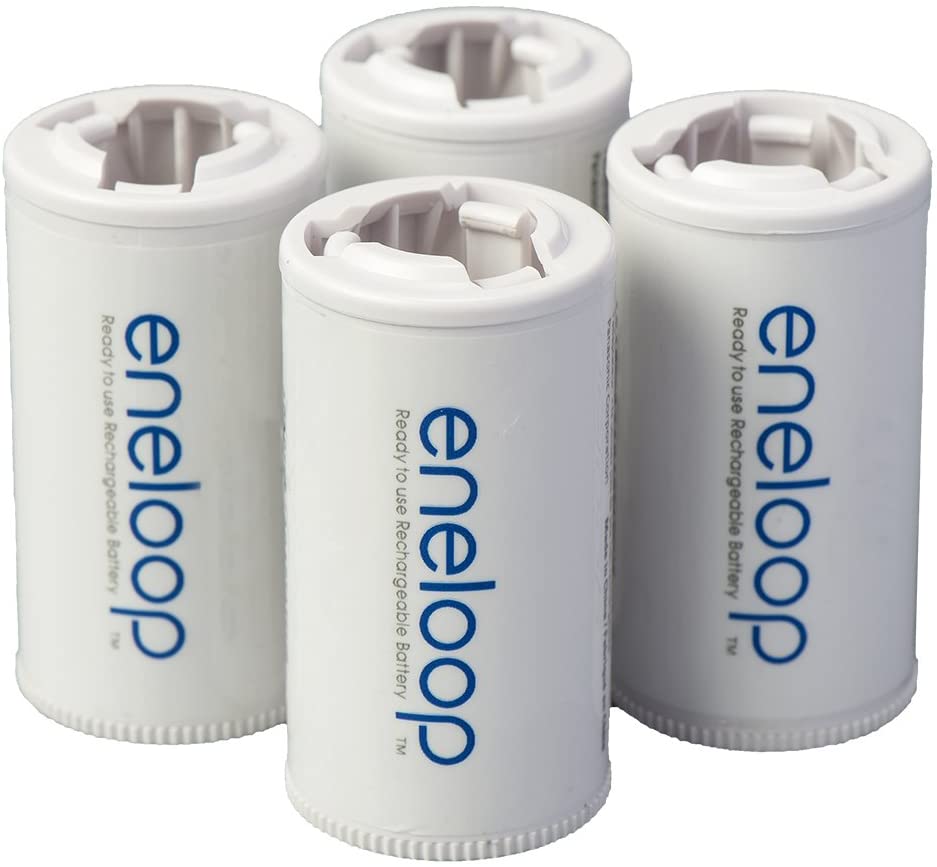 The Panasonic Eneloop works perfectly with the Panasonic Eneloop batteries, but it will also work with any of your NI-MH rechargeable AA batteries you want to use. Each adapter uses high-quality and durable plastic that lasts for a long time.
These spacers are easy to use, and you can quickly load and unload them with AA batteries when you have to switch them out.
---
EBL C Size Battery Adapters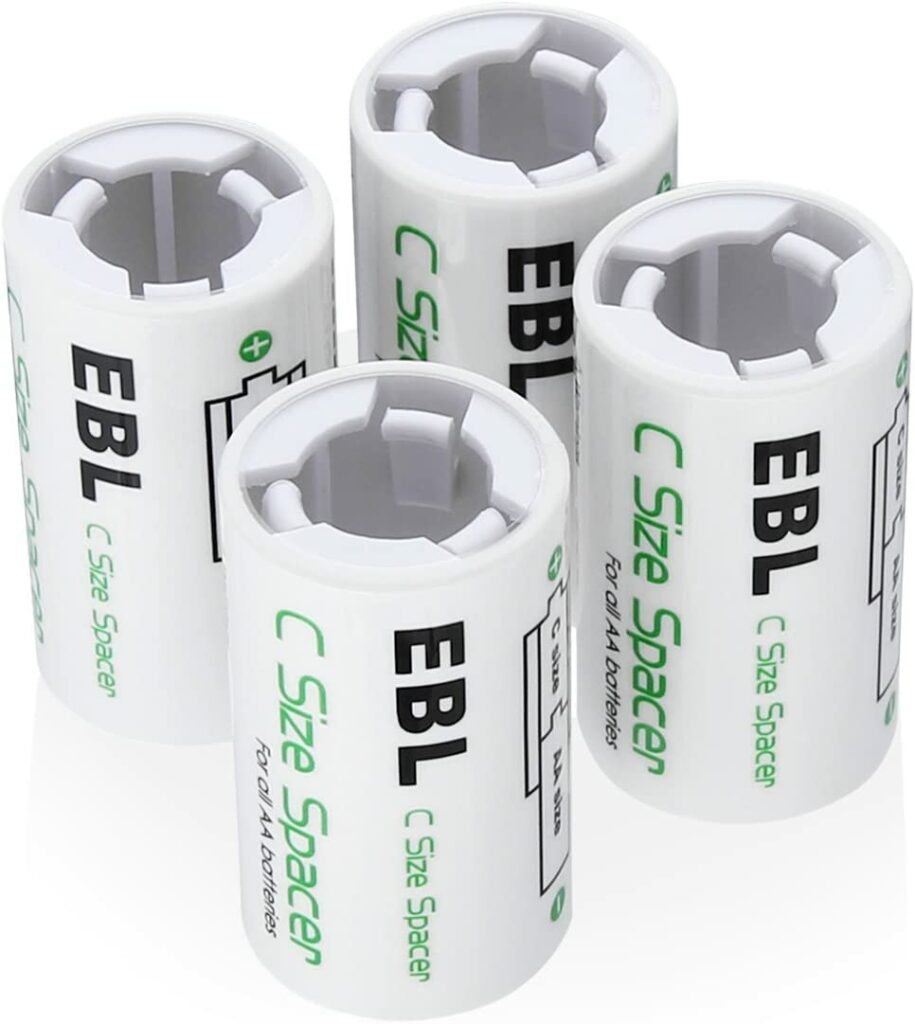 You can easily put your favorite rechargeable or regular AA batteries into any C battery device with the EBL Adapters. The spacers fit snugly but safely into all the same spots a typical C battery would go.
The outer shell is a rugged ABS plastic that helps protect your battery and lasts a long time. The whole setup is much lighter than C batteries, so it is easy to carry around.
---
LampVPath AA to C Size Battery Adapter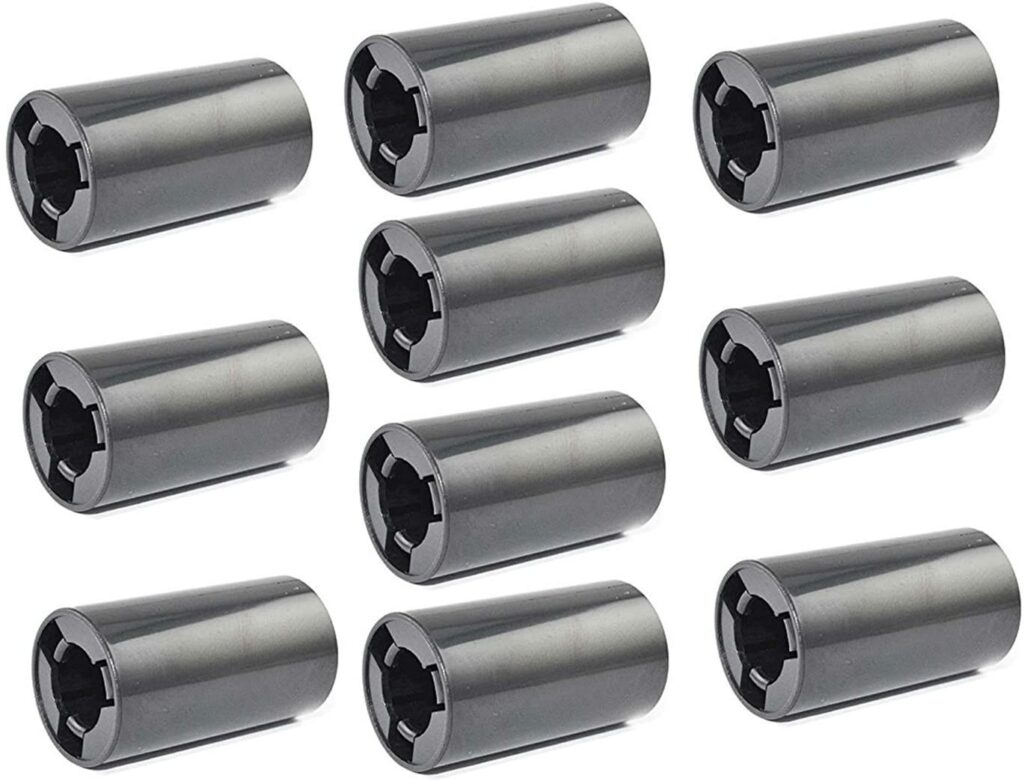 If you need a lot of C battery adapters, the LampVPath can be very helpful. Each pack comes with ten durable and simple-to-use battery adapters. The package is excellent if you're trying to replace the batteries for multiple devices.
The battery spacers are very tough and durable so that you can reuse them a lot. They also fit snugly into your devices, so it isn't dangerous to use them.
---
Sackorange AA to C Size Spacers Battery Adapters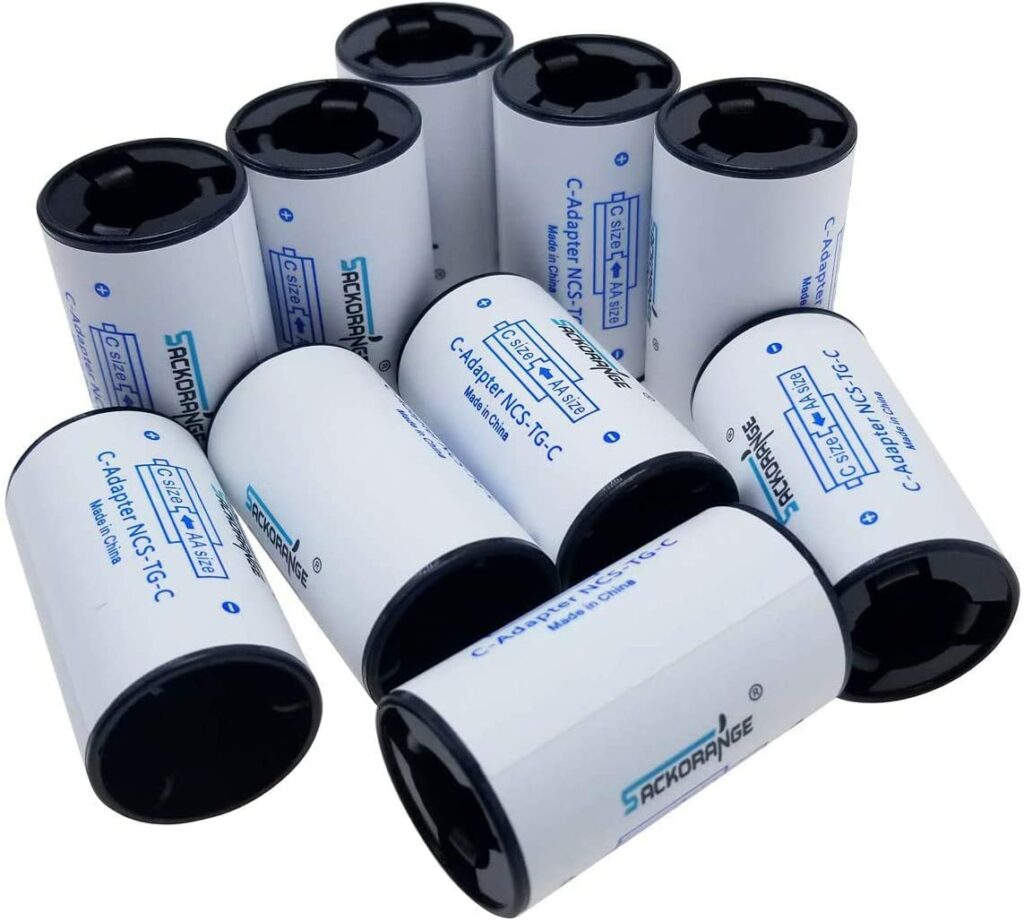 Sackorange Battery Adapters is another value ten-pack adapter set. It can help you replace a whole lot of C batteries all at one time. The spacers are all made with high-strength plastic so that you can use them multiple times without needing replacement.
You can quickly and easily change out the AA battery. The adapter can fit and work with all the different types of AA batteries you have, including rechargeable and regular batteries.
---
Final Thoughts
Now that you have the AA to C battery adapter, you will be ready for every power need that might come up. They are cheaper to get rechargeable batteries for, and they are easier to keep stocked. You have streamlined your life so that you can focus on more important things.