The Amazon Fire Stick first exploded onto the scene in late 2014. It offers most of the same functions as the Amazon Fire TV but in a significantly smaller package. As the name suggests, this is a stick, in fact, a USB stick the same size as any other USB memory stick. It's roughly three inches long and plugs directly into your television through the HDMI port.
The Fire Stick offers 1GB of RAM, this is worth noting if you're a serious gamer this may not be enough to prevent lagging. It can handle screens up to 1080p but not 4K streaming. That's why you need to consider carefully before purchasing. The Fire TV console has more capabilities and may be the better choice for you.
The Fire Stick is intended to be easy to use, it's even possible to hook it up to Amazon's Alexa and speak to your TV, saving you the hassle of scrolling through hundreds of channels. In fact, the Fire Stick can even learn from your viewing choices, it will then make suggestions of programs related to the ones you've been watching.
The Amazon Fire Stick is plugged directly into your television, there is no need for additional cables. However, it also needs to be plugged into a power supply. The stick has a micro-USB port and comes with a cable that plugs into the stick. At the other end of the cable is a standard USB connector, allowing you to plug it into a USB wall socket, USB plug, or, if your television has the capability, you can plug it into the TV itself.
Replacement Fire Stick Cables
Unfortunately, this cable is the weak spot. Cables become kinked, they deteriorate over time, and pets, (or even children), destroy them. Without the power to your Fire Stick, it will be useless, depriving you of your favorite programs.
The good news is that finding replacement cables for your Fire Stick is not only possible, but it's also surprisingly easy and inexpensive.
Here are Top 4 Fire Stick replacement cables currently available
The Master Cables Option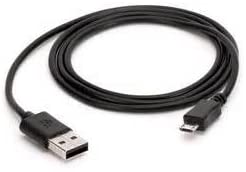 When it comes to game consoles and other electronic gadgets many manufacturers are notorious for not supplying a replacement cable. This is the case with the Amazon Fire Stick.
Master Cables offer a replacement cable that's designed to work with the Fire Stick and the Fire TV. The cable is black and has a micro-USB socket on one end and the standard USB on the other. It's one meter long and simply needs to be plugged in at both ends. 
However, you should note that this is the cable only, not the plug. This won't be an issue if you're plugging into your television.
The cable is designed to be durable and won't be damaged if inadvertently kinked. It weighs just under two ounces. In general, it has very positive reviews, making it the best replacement Fir Stick cable option. It's even rated as Amazon's choice.
---
Sure Power Charging Cable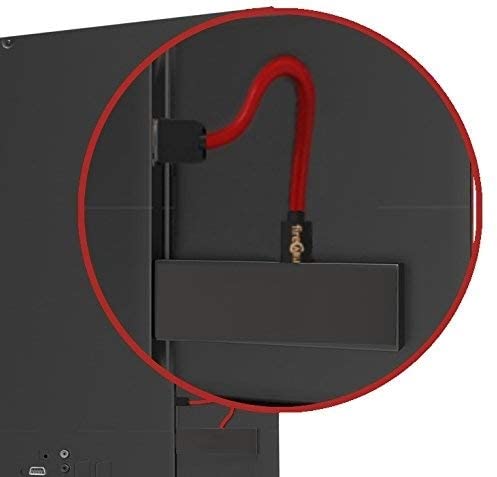 A viable alternative to the Master Cables option is the Sure Power Fire Stick charging cable.  This offering is designed to work with all types of TV sticks, including the Fire Stick. That makes it a viable option if you have more than one type of TV stick in your home. You'll be able to keep one of these cables as a spare, eliminating any time out.
It's designed to ensure there's enough power getting to your Fire Stick, this can be an issue for some cables. With a micro-USB at one end and a standard USB at the other, it's ready to plug and play. The cable is surprisingly light, it's just over half-an-ounce.
It is important to note that the Sure Power replacement able is designed to work with your television. While it can be plugged into an adaptor it is only 25cm long. The aim is to reduce your cables, not increase them. The shortness of this cable means it works best with a TV that has a USB charging slot.
---
Fire Cable Replacement Charging Cable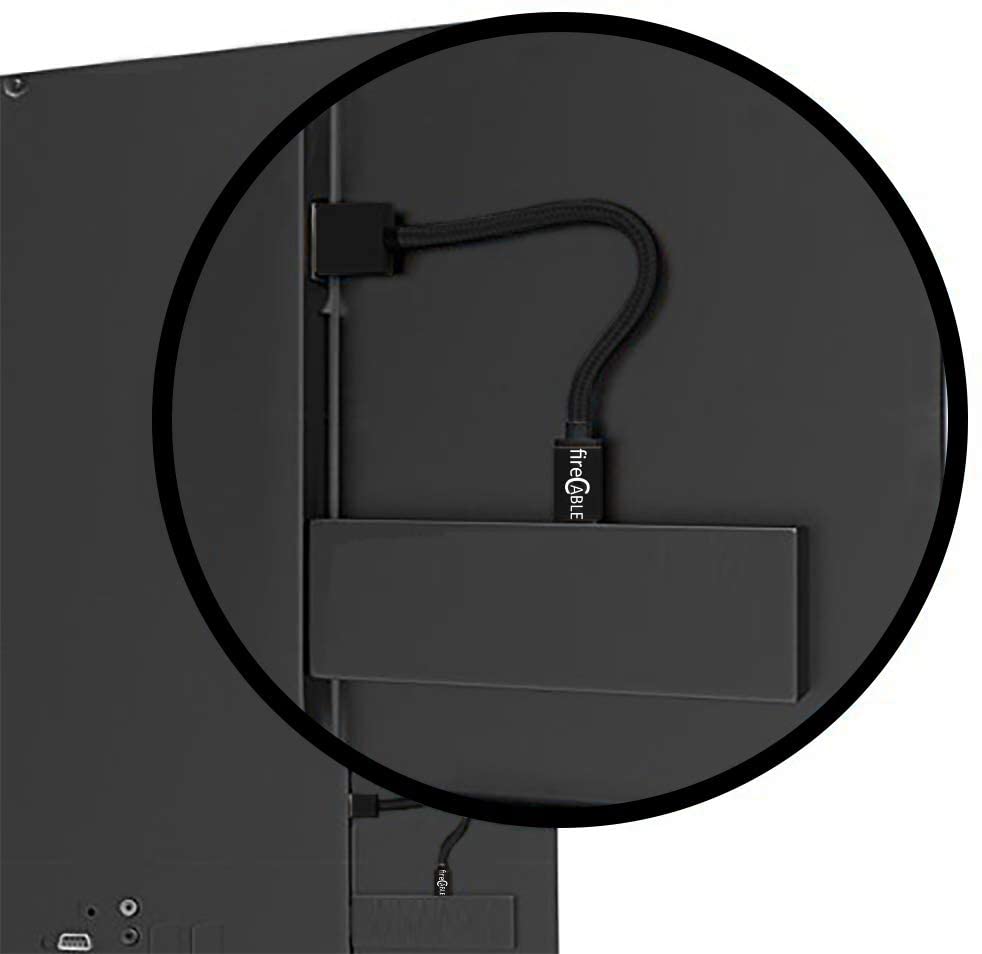 Fire Cable has created its own charging cable for the Fire Stick. This cable works with the Fire Stick, Fire Tv box, and a host of other similar devices, such as Roku and Chromecast. Like the Sure Power offering, it is designed to allow your Fire Stick to plug into the USB port on your television.  Again, it's a very short option at just 25cm.
If you have a USB slot on your television that makes this a great option, the cables can be completely hidden behind your television. But, if you don't have a USB slot you're going to need a power socket very close to your TV. The cable weighs less than half-an-ounce.
As usual, one end is a micro-USB, the other a standard USB, you simply plug it in and it starts working. It's also guaranteed to supply enough power for your Fire Stick, or they'll refund your money!
---
The SCOVEE USB Extension Option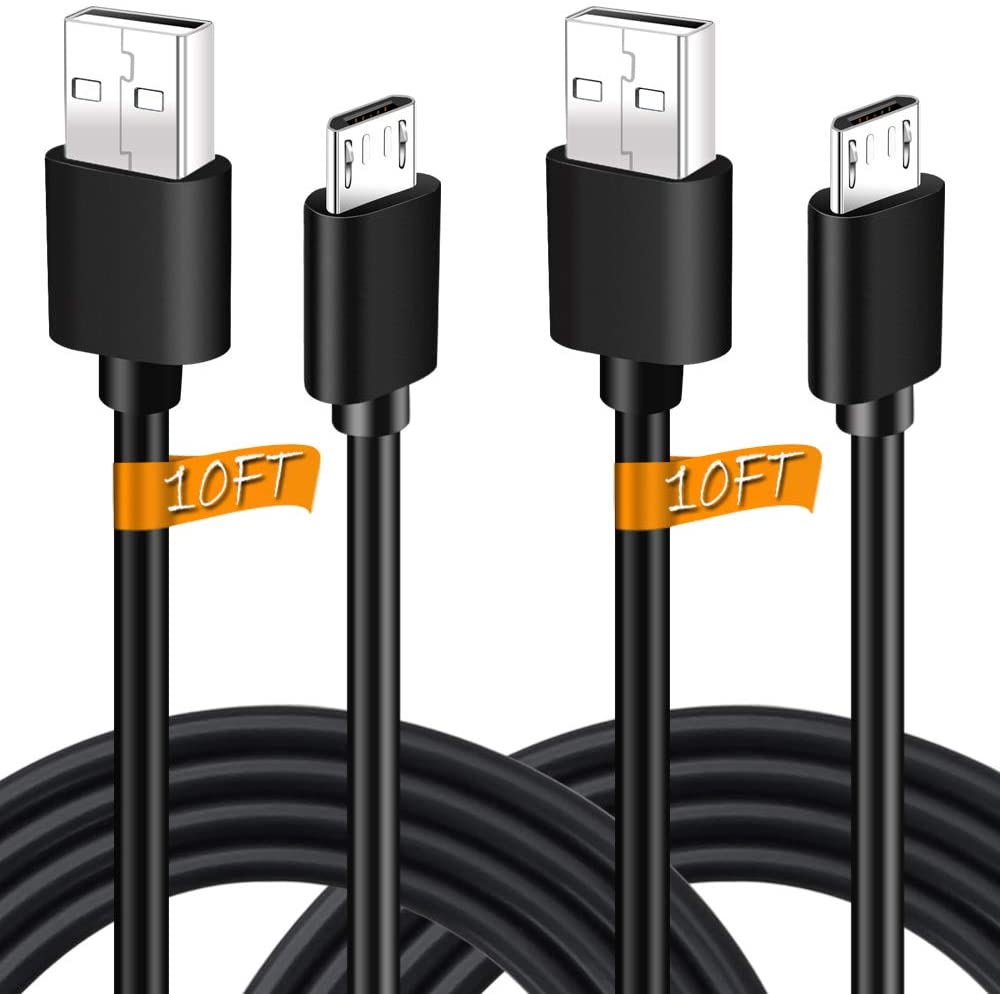 If your television doesn't have a USB port and your closest socket is over one meter away then you may want to consider getting a longer charging cable for your Fire Stick.
Fortunately, this offering from Scovee fits the bill perfectly.
It's ten feet long, that's just over three meters. That should be enough for you to find a socket! It's designed with a micro-USB and a standard USB connector to ensure perfect compatibility with your Fire Stick. It doesn't come with a socket but you can use the original or any phone charger, providing it has a power rating over one amp. That's what the Fire Sick needs to operate properly.
Fortunately, this cable is designed to be durable, kink-resistant, and to handle that amount of power without it dropping between the socket and the Fire Stick. It's black to ensure it's barely noticeable in your home and will fit a multitude of devices.
---
Final Thoughts
It's almost inevitable that your Fire Stick charging cable will need replacing at some point. The great thing about the options above is that there is one to suit every need. Whether you're plugging into the TV, a close socket, or one on the other side of the room, there's a cable to suit your needs.
Simply select the most appropriate one, pop it in your Amazon basket and continue to enjoy your Amazon Fire Stick.