If you're on the hunt for the best RCA cables for an amplifier, this list should help you find the best RCA cables you might need. RCA cables for amps come in a range of sizes, quality, and prices, so it can be challenging to parse through all the options and find the best product. 
To find the best RCA cables to amp that will suit your needs and be a successful audio experience, keep reading. We also answered some questions at the end of the article.
Best RCA Cable To Amplifier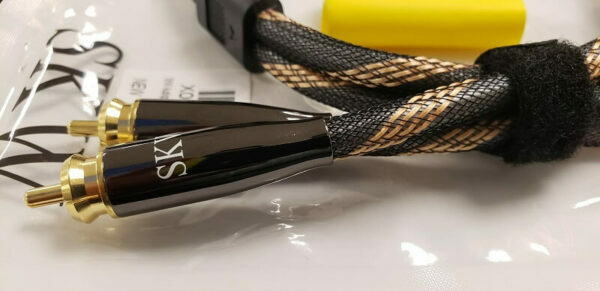 The SKW Audiophiles RCA cable is one of the pricier ones on this list but well worth the money. They use premium materials, such as crystal copper shielding, gold-plated connectors, and a nylon braided cable jacket. The cable is super thick but still has excellent flexibility, so you can twist it or bend it to fit into certain places and connect to your amp. Each audio cable undergoes rigorous testing to ensure it will last years and years without breaking or wearing.
The only negatives of this product are the higher price and the tight connectors, which can cause damage if pulled out too quickly. The manufacturer recommends gently twisting the connector as you pull to prevent this.
Pros
6n single crystal copper shielding
24K gold-plated connectors
Crystal clear and natural sound
Super durable design
Best RCA Cables For Car Amp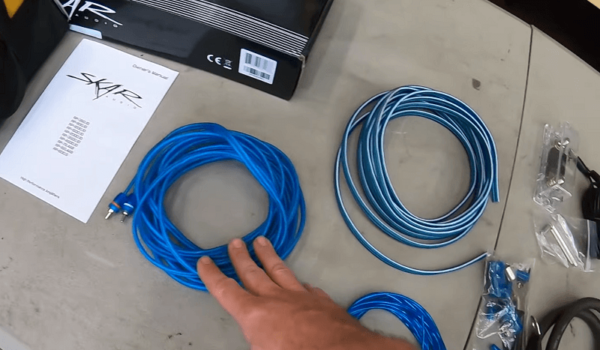 The Skaw Audio cable uses 99.99% oxygen-free multi-strand copper wire construction, ensuring a durable and long-lasting design. It's a male-to-male connector and is 17 feet long. It has twisted pair technology for maximum signal transfer, which means crisp and clear sound with no interruptions. It has color-coded metal ends of the connectors and a flex jacket over the cable that helps with flexibility. There is a 2-year limited warranty.
Pros
17-foot cable
Durable copper construction
Twisted pair technology
Stylish appearance
Cons
Possibly disappointing bass
Thin cable
Best RCA Cables For 4 Channel Amp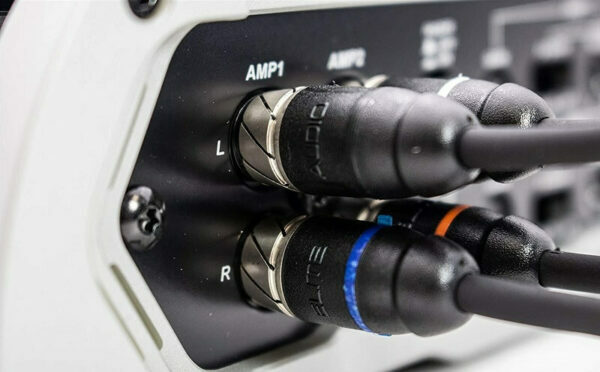 The Elite RCA cables are incredibly durable and sturdy. They fit into female plugs perfectly and have a twist-to-lock mechanism to ensure a secure connection. It has a 2-channel, 4-channel, and 6-channel option. It comes in lengths from 1.5 feet to as long as 17 feet. These work super well with both high, and low-capacity audio. They also come with a 3-year warranty.
Sometimes there is a faint humming noise along with the audio, but it's hardly noticeable. The connectors are firm and stay in place, but the color coding is sometimes off, Which can be solved by checking the connection.
Pros
17-foot cables
Option for 4-6 connectors
Oxygen-free double-shielded copper core
Combination of brass and copper connectors
Rotational locking clamps
Cons
Lack of appropriate color-coding
Tight connector
RCA Cables
While there are enticing affordable options, the premium cables on the market are more likely to deliver an excellent audio experience and last a long time.
If you pay a super low price for an RCA or car audio cable, it may only last a year or less. And buying a new cable year after year is much less cost-efficient than investing in a premium product.
But all of the RCA cables on this list have something excellent to offer users, and the best one for you will depend on your needs, expectations, and kind of amplifier.
---
Updates
Jun 13. 2022: Article posted.
Feb 3. 2023: Article reconstructed. Visual improvements and text optimization for better flow.
---