There are plenty of reasons you might need a new power cord for your Vizio TV. Losing the old one, breaking it, needing a longer one or maybe your dog ate it. Whatever the reason, it can be annoying going through all the cables to find the one. So we made this list to cut the number of cables down to four.
Best Vizio TV Power Cord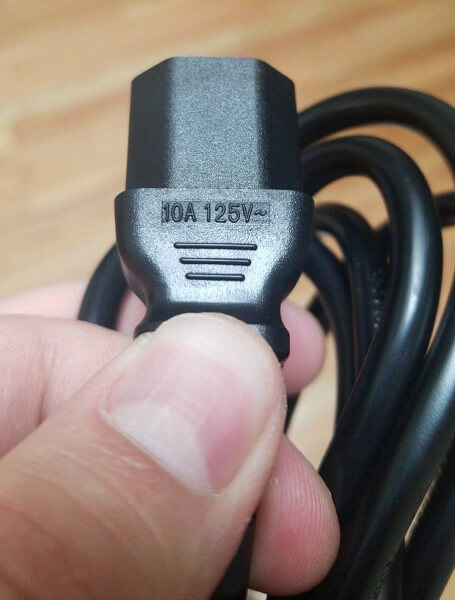 The three-pronged power cord replacement from TPLTECH is an excellent choice, especially if you need a longer cord than the original. You can choose up to a 15-foot cord with a lifetime warranty, which you might not need because it feels high quality.
Unlike the others, we don't have any real cons with this cable. It is over all a good cable.
Pros
Good quality
Extra-long
30-day money-back
24-moth exchange policy
Best Extension Vizio TV Power Cord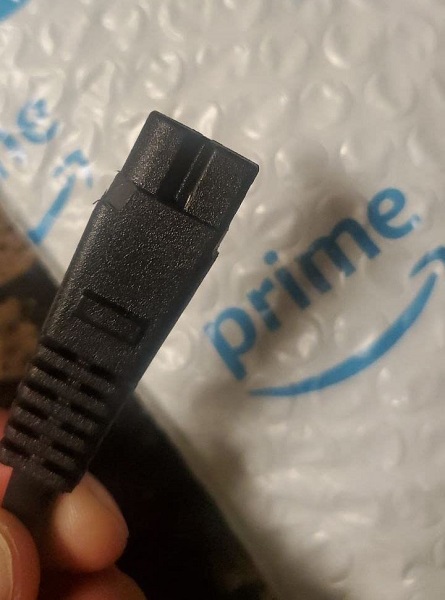 This extra-long power cord from PWR+ Store is the perfect solution for a TV that is just too far from the power outlet. PWR offers both a 30-day money-back guarantee and a 24-moth exchange policy.
The cable didn't work for everybody perfectly, however, it might be an oversite on their end. Make sure this is the cable you need.
Pros
Extra long
Polarized
Good quality
30 days refund
24 months exchange
Cons
Possible mix-up with sent cords
Units fluctuate in quality standard
Best Budget Vizio TV Power Cord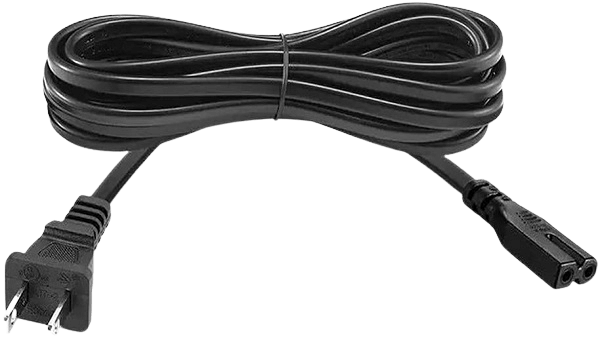 You can use this cord from TONIWA Store with the Vizio D/E/M Series LED Smart TV. It's a UL Listed cord, and third-party tested to ensure quality and durability. The cord is resistant to high temperatures and withstands the strain of bending and pulling. It also has the most length options. And with a 30-day refund and a 2-year free replacement, so it is not a big "risk".
The one downside we found to this power cord is inconsistency in manufacturing. If you end up with prongs that don't correctly align, send them back for a refund or replacement.
Pros
Length variety
UL listed
30-day refund
2 year free replacement
Cons
Units fluctuate in quality standard
Buyers Guide
Choosing this type of cable is pretty straightforward. You need to make sure that the plug is the same as the one on your device, and that the quality isn't terrible.
Most important thing is the length, you don't want to coil power cables because that's how they get hot and in some cases start a fire.
So, what to look for:
Quality – see what kind of experiences other people had with the same cable.
Length – as close as you can get to what you need, not too short but also not too long.
Price – and always look for a product in your price range.
Final Thoughts On Vizio TV Power Cords
Finding a replacement cord for your TV shouldn't consume your free time. There are plenty of viable options out there if you know where to look. There are also a lot of options for all kinds of TVs (Samsung TV power cord).
Since so many cords are compatible with the Vizio TV, you can quickly find a replacement or an extension that will work perfectly no matter what series you have. Just make sure the quality is up to par.
---
Updates
May 18. 2022: Article posted.
Jul 26. 2022: Article optimized for better flow.
Nov 29. 2022: Removed subpar products, added new picks. Article visually redesigned.
---