There's something exciting about hooking up an N64 to play classic games. However, not even the 90s quality can save it from the sledgehammer that is time.
Broken parts can try to stop you from jumping around as the mustache-wearing Italian plumber, we will help you get back to it. If you have questions about anything N64 related, check our FAQ page or our N64 HDMI adapter article.
Best N64 Power Cord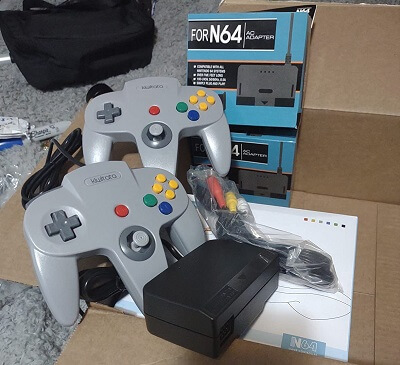 The AreMe AC Power Adapter for the N64 is another bundle that includes a power cord and A/V cables. The charger has overcurrent protection, so you don't have to worry about blowing out your older console.
If you think the power cord isn't working, gently push it more into place. It's a tight fit, so be careful not to bend the prongs. But it won't connect without some force.
Pros
Low noise
Includes A/V cables (quick installation)
One-year warranty
2-month money-back guarantee
Cons
Won't power on until you push it firmly into place
Power supply might not fit
Feels cheap
Best Budget N64 Power Cord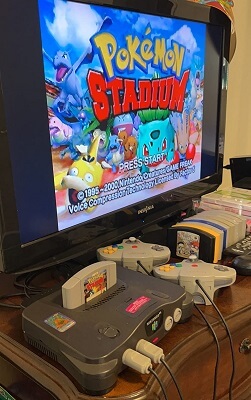 The Old Skool Nintendo 64 replacement AC adapter is great. It seems cheaply made because it's so light, but it's an affordable replacement. With six feet of cord, you can plug it into an outlet far from the console.
However, I noticed the power cord gets hot during use, so you might want to time your gameplay to prevent damage.
Strengths
Cord is six feet long
Light weight
Low price
Weakness
Overheats
No aligning notch
Feels cheap
Best High End N64 Power Cord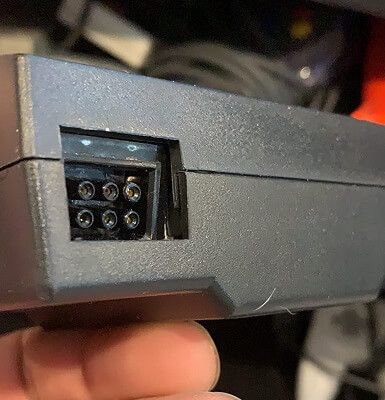 NOVEMS N64 A/V Cable and Power Supply Set is a power cord and A/V cable bundle, this set is the one to buy if you also have a GameCube.
The pins on the power cord aren't very sturdy, so you have to plug it in carefully. Its plug is also on the slim side, so be careful when playing because it can wobble.
Pros
AC Power Adapter and an AV Cable
Compatible with N64, Gamecube, NGC, Super SNES
One-year warranty
Cons
Tight fit
Doesn't click in the place
Coil whine
Buyers Guide
Picking the best cord is pretty straightforward in this situation. You want something in your price range, something that works and wont break immediately.
Price: how much are you willing to spend on a new cable (or how much can you afford to spend), once you got a price range go to the next step.
Specs: next you want the cables that work with your N64, so you check what specs the Nintendo needs and what are the specs of the cables in front of you.
Quality: once you have the cables with the right specs and price range, you go true the comments, see other peoples experiences and try to form a rough idea of what kind of product you are dealing with.
N64 Power Cord Conclusion
There are plenty of power cord options for your N64 console. The three options on this list give you a chance to buy the cord itself or bundle it with A/V cords so you can start playing immediately. Enjoy your classic Nintendo games with a replacement N64 power cord.
---
Updates
May 20. 2022: Article posted.
Nov 22. 2022: Removed subpar products, and added new picks. Optimized article structure.
Jan 26. 2023: Linked to the FAQ page.
---