N64 remains one of the most recognizable consoles of all time. Impressive considering how old it is. Now the age can be a problem, the technology moved forward, new TVs new audio/visual cables. This is where the HDMI adapters come in, you can play your favorite games on your new TV no problem.
If you have any questions about the N64 check our FAQ page, we also have a N64 power cord article.
Best N64 HDMI Adapter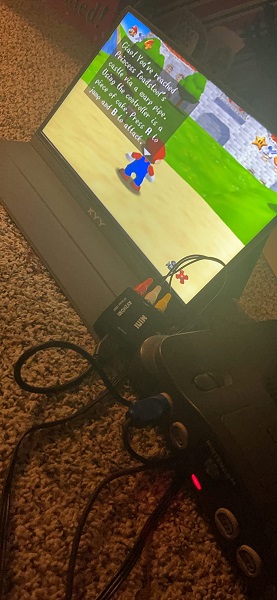 The current best option for an RCA to HDMI converter allows you to use your existing cable from the N64 to the Ablewe RCA to the HDMI adapter. This black box has three female input ports on one side and a switch on another, allowing you to move between 720p and 1080p. Next to the switch is a USB port that needs to be connected to a power supply for the unit to work. The power cable is included, and the power supply needs 5V. This unit comes with a 12-month warranty.
This is the best option until the chip shortage is fixed and the RetroTINK 2X Mini and similar products are back on the market.
Budget N64 HDMI Adapter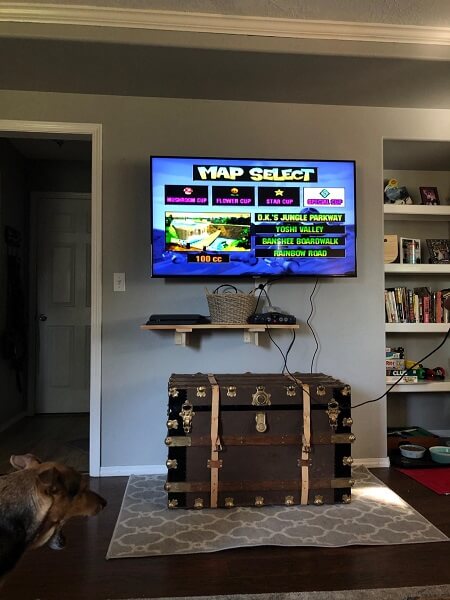 The Dingsun RCA to HDMI adapter is designed to give you three female RCA connectors to HDMI. This box can support 1080p and 720p without the need to install any drivers. The Dingsun cable can be used with an impressive variety of older game consoles.
It has some problems with its audio plugs, it keeps skipping or some times just doesn't work.
Mid-Range N64 HDMI Adapter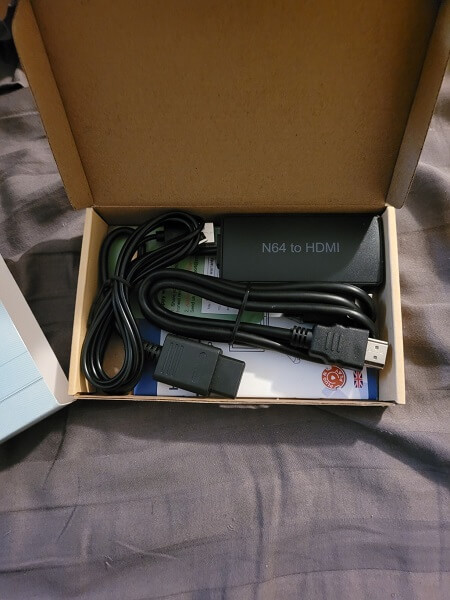 ZUZONGs HDMI adapter, just like the others, is plug and play, this one is just in the middle of the price range. It works with GameCube, SNES, and N64.
Like the others, the audio has flimsy contacts and might require some fidgeting to work.
High-End N64 HDMI Adapter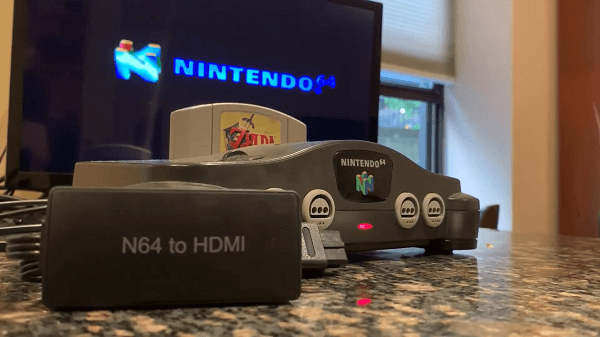 This N64 HDMI adapter from YDF is one of Amazon's best sellers and is listed as an Amazon Choice. It is also expensive. It plugs directly into the video port on your N64 and will convert/upgrade the analog signal to create good image quality on a 16:9 or 4:3 screen. The cable is eleven inches long and uses copper wires with insulation and flexible plastic coating. It is also plug-and-play.
The HDMI it comes with seems to be bad quality. The picture isn't as good as you would expect from this price point.
Considerations Before Buying
Before you choose an N64 HDMI adapter it is a good idea to make sure you are getting a good one. This is easy to do providing you consider the following:
The first thing you need to do is check who the manufacturer of your N64 HDMI adapter is. This will help you to decide if they are reputable or not. The safest option is if you already have experience with them and their products. But, if this isn't the case then you can ask your family and friends to see if they have any experience with them.
If this doesn't help the best option is to look at social media and online forums. You will get plenty of honest feedback. In general, you want to see positive comments. But, a few negative ones help you to see potential issues and identify how the manufacturer deals with issues.
It doesn't matter what you are buying, it is always a good idea to check the price of several examples of a specific product. This will ensure you know the average price.
Anything that is much cheaper than average may be of inferior quality. Equally, anything much more expensive needs to be justified, what are you getting for the extra money?
You can simply get an adapter that allows you to convert the N64 signal to HDMI. However, the N64 has a 640×480 output resolution. If you are using a modern television and the screen is larger than this the image will be stretched and blocky.
To improve the quality you may wish to use an upscaler. This boosts the image quality and improves the visual experience. The difference is impressive. You will need to consider whether this is important to you or not.
There are two options when converting to HDMI. The first is to use a dedicated adapter that plugs into your original N64 output port. These usually have a small piece of cable and an HDMI connection, meaning you will need an HDMI cable to go the rest of the way.
The alternative is to use the original cable and plug an HDMI adapter into the S-Video connections. Both are viable options.
Final Thoughts On N64 HDMI Adapter
Taking the time to work out which N64 HDMI adapter to get is worthwhile. Because, once you have managed to connect the N64 to your new television, you will get to experience the pleasure of playing an original game the way it was meant to be played.
It's hard to beat that feeling and it just takes a little time to ensure you have chosen the best possible N64 HDMI Adapter.
---
Updates
Aug 10. 2021: Article posted.
Jan 17. 2022: Article optimized.
Feb 8. 2022: Removed products no longer sold.
May 2. 2022: Articles linked to each other.
Jul 29. 2022: Changed product no longer sold.
Jan 26. 2023: Article restructured and linked to the FAQ page.
---