We live in a society that expects instant gratification. If something breaks you can go online at any time of the day or night and order a replacement. In most cases, the item will be with you the next day.
It is practical and convenient. But, in many cases, buyers choose the desired part based on how quickly it can be delivered. This doesn't always mean you get the best quality. In other words, it is worth doing a little research before you buy to ensure you get the best possible solution to your issue.
Understanding AV Cables
AV stands for Audio Visual and this reflects exactly what the AV connectors and cables are designed to do. In other words, it is capable of carrying an audio and a visual signal at the same time. AV equipment is commonly used in education and residential applications, such as televisions, home cinemas, and even music systems. It is also commonly used with amplifiers and even BluRay players.
The AV cable can be considered an essential part of your home entertainment system. You generally get an AV cable with your appliance or you may have purchased one. But, when you find it isn't long enough it is easiest and often best to purchase an AV extension cable. There are two main types of AV extension cable.
2RCA
This cable has two connectors, one is normally colored red, the other white. It is designed to carry audio signals with each cable dedicated to carrying one audio channel. In this way the cable can effectively carry stereo signals, providing the best possible quality sound.
3RCA
The 3RCA cable has three connections and cables. Again, the white and red ones are designed to carry stereo sound. But, the additional cable and connector, generally yellow, is designed to carry video, making the cable an effective way of transmitting audio and visual signals.
Consideration Before Buying
It is important to spend a few moments thinking about the right AV extension cable for your needs. Here are some of the things you should be considering.
It is always important to think about the manufacturer of a specific AV extension cable. In a perfect world, you will already have heard of them and be comfortable with the standard of cables they produce.
If this isn't the case then you need to speak to your family and friends. They may have dealt with the same manufacturer or even used the AV extension cable you are considering. They can give you an honest opinion regarding the manufacturer.
Failing that it is worth looking at social media and online forums. You will get honest opinions and, while they may not all be positive, a majority of positive ones is a good indication regarding quality. You can also tell a lot from how the negative comments are dealt with.
Before you choose an AV extension cable consider how long you need it to be. It can be beneficial to get a cable a little longer than you need. But, don't go too long as this can negatively affect signal quality. Simply consider where you will be using the cable to decide how long it needs to be.
If you are only transmitting audio then a 2RCA will suffice. Naturally, if you want to transmit video as well you will need a 3RCA AV extension cable. Know before you buy!
It is essential to look at several AV extension cables and decide what the average cost is. This will give you a good idea of what you should be paying and can help you identify when an extension cable is too cheap or too expensive.
If the price is too low it suggests the quality is inferior. But, a high-priced cable can be just as bad, it needs to justify the additional funds.
Best AV extension cables
Teninyu AV Extension Cable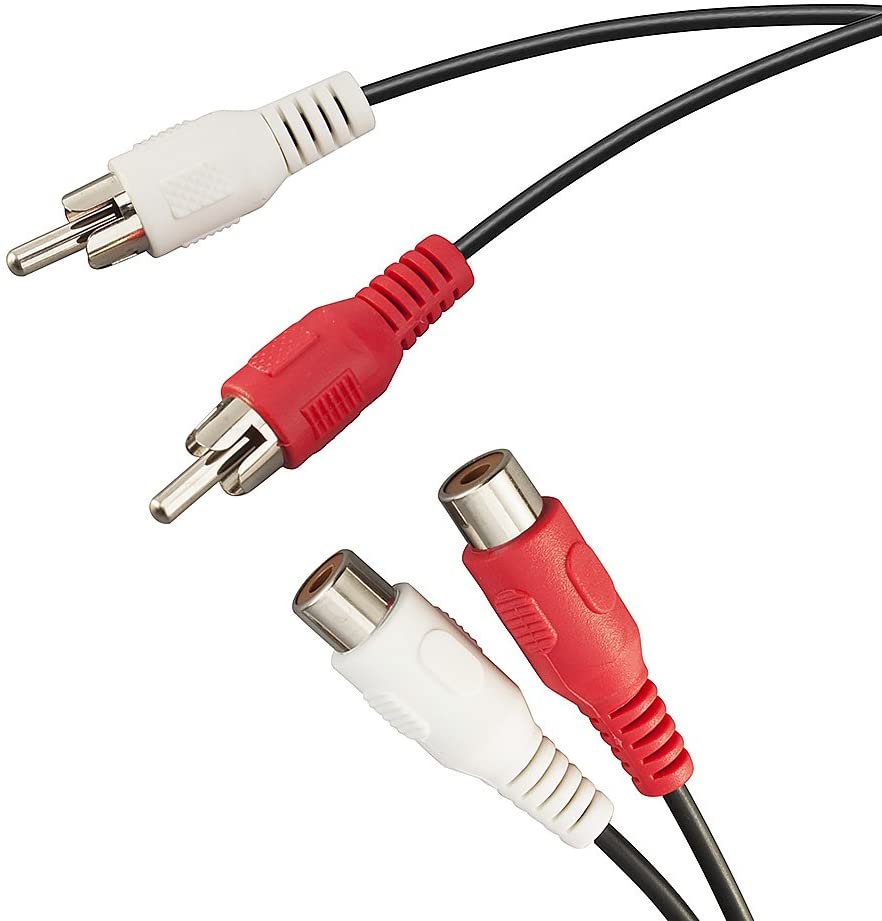 The 2RCA Teninyu AV extension cable is available in two lengths, either 10ft or 15ft. It has standard red and white color coding with a set of female AV connectors at one end and male connectors at the other.
The cable itself is oxygen free copper wire wrapped in insulation and covered in soft PVC. The connections are molded to the PVC with grips built-in, helping to reduce the strain when plugging and unplugging the cable. The connections are nickel-plated to eliminate corrosion and improve signal quality. The cable weighs less than 3 ounces and is ready to use, simply plug and play.
---
Pardarsey 3RCA Av Extension Cable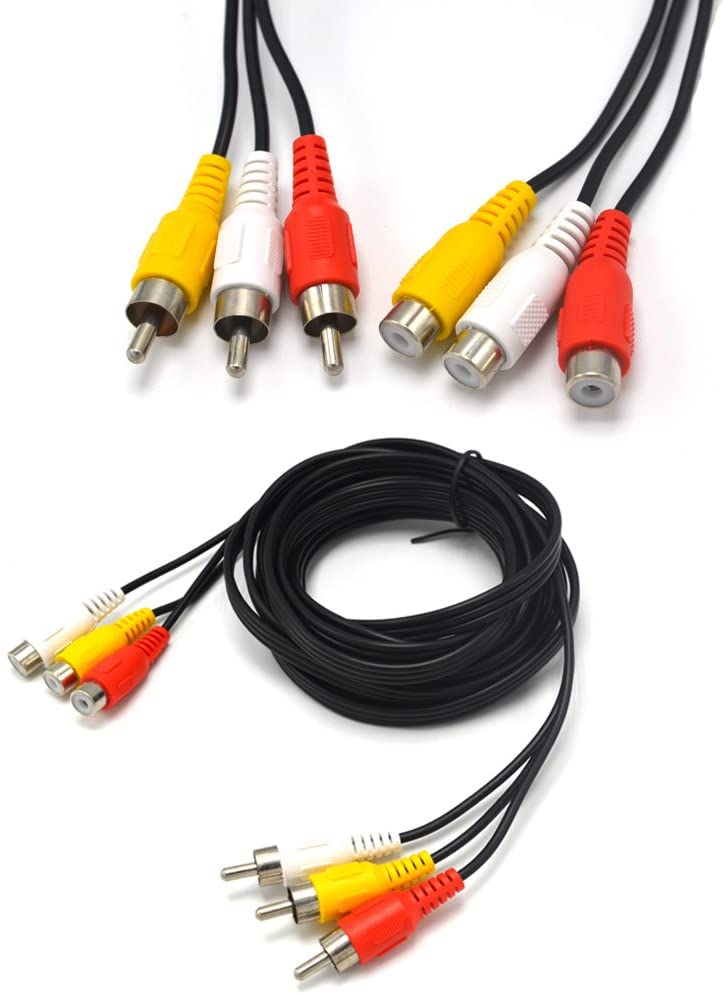 If you need to transmit stereo sound and visual signals then the Pardarsey 3RCA AV extension cable is an excellent choice. It is worth noting this is also Amazon's choice. As the name suggests it has three connectors built into one cable. They are color-coded the standard red, white, and yellow with male connections at one end and female at the other.
This cable is 10ft long and uses oxygen free copper wire, along with nickel-plating on the connections. It also has insulation, ensuring the signal quality remains good, even over longer distances.
It is worth noting that this is a high-quality AV extension cable and comes with molded connectors to minimize strain when plugging and unplugging. It also has a lifetime warranty. It is perfect for many home applications and, because it weighs just three ounces, can be easily taken anywhere with you.
---
QualConnect AV Extension Cable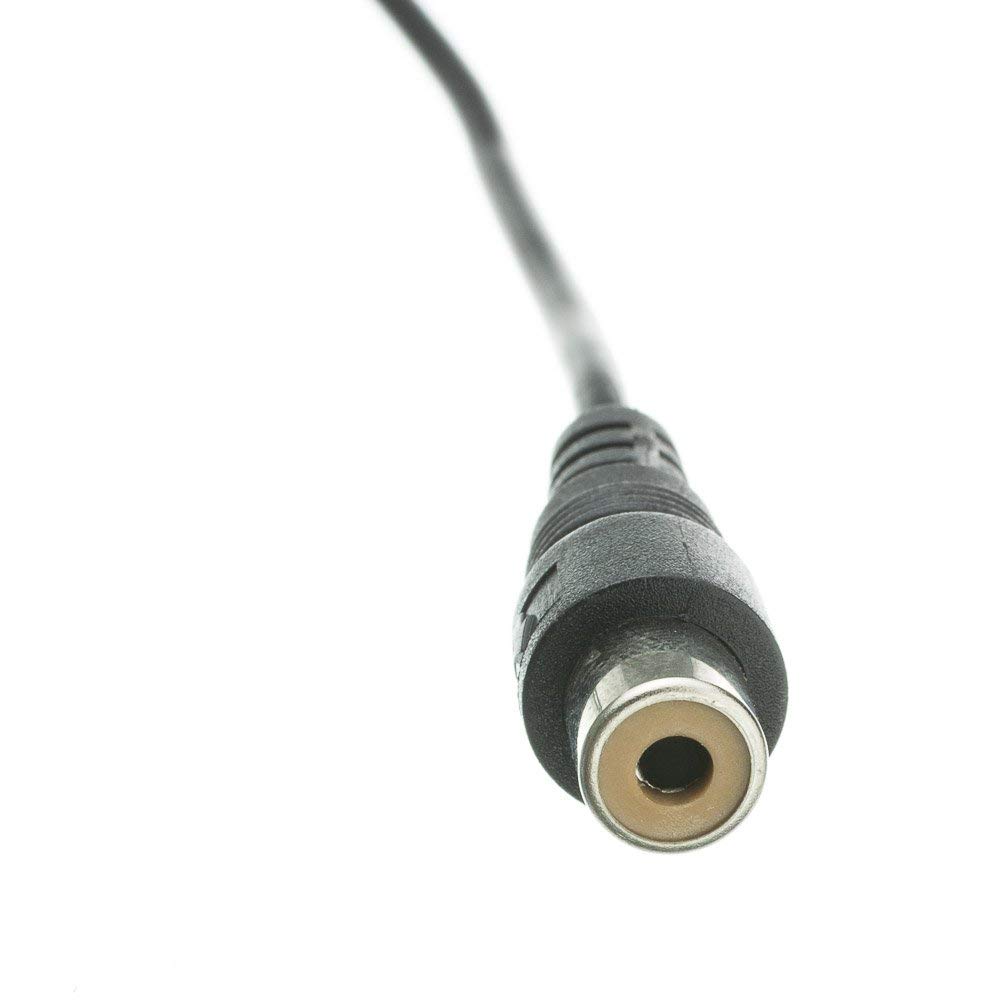 The Qualconnect AV extension cable is another option that wins an award as an Amazon Choice. This cable has just one connector at each end. That's a standard male and a female connector, allowing you to extend the path of your cables by an impressive 6ft. Granted, it isn't the longest of the cables available but it is an effective and practical choice.
This cable also benefits from oxygen free copper core, insulations, and a smart plastic jacket. The connectors are nickel-plated to ensure the best possible signal quality. Of course, you should note that this offering has just one connection at each end. It can extend a single RCA cable, weighs just over an ounce, and you need to make sure that is what you want before you buy.
---
Amazon Basics 2RCA Extension Cable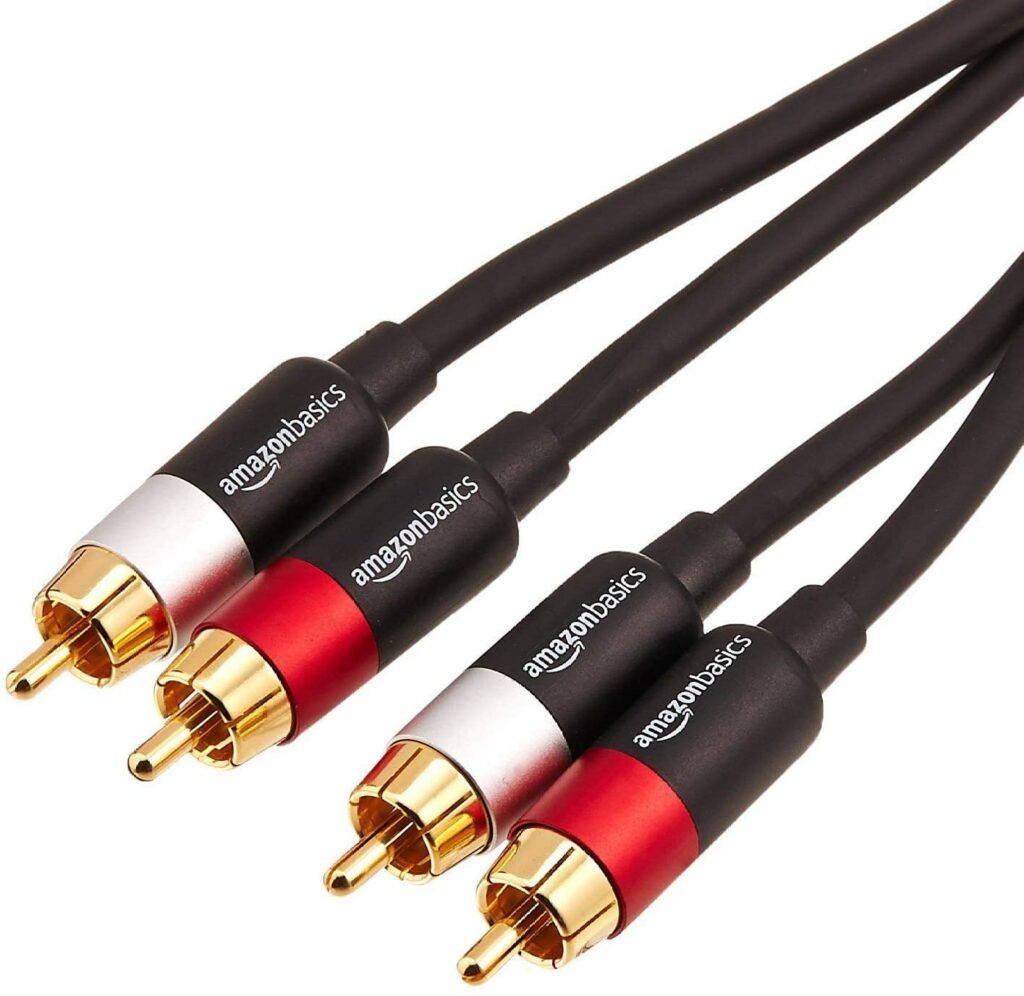 The Amazon Basic extension cable is slightly different in that it has male connectors at both ends. In order to extend an existing cable, you will need male to female converters. But, as this cable is 15ft long, you may prefer to simply use it instead of your existing AV cable.
It should be noted that you can also purchase this cable in shorter lengths, specifically 4ft or 8ft. It is also possible to get a variant where you have a single male connector at one end and two male connectors at the other.
The Amazon Basics AV extension cable has oxygen free copper wire with standard aluminum foil insulation and 24K gold-plated terminals. The high quality of these don't just ensure the sounds and images are not distorted, they also won't corrode. The cable comes with a standard Amazon 1-year warranty, giving you peace of mind.
---
TNP 3RCA AV Extension Cable
If you are looking for an alternative then the TNP 3RCA AV extension cable could be exactly what you need. It is 15ft long with three connectors at each end in standard colors, red, white, and yellow. The inner core is oxygen free twisted-pair copper wire and there is foam PE dielectric to protect against humming and other interference.
Naturally, the outer jacket is soft PVC and the connectors have molded grips to minimize the strain on the plugs when being used. They are also nickel-plated to ensure signal quality is maintained. The weight of this extension cable, 5.5 ounces, is a testimony to the quality of this AV extension cable.
iMBA AV Extension Cable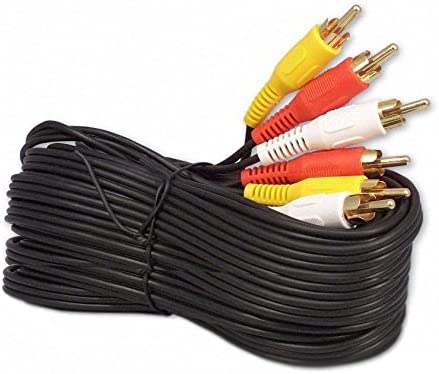 If you need something a little longer then this iMBA AV Extension Cable may be exactly what you are looking for. It is available in a variety of lengths, ranging from just 3 feet to an impressive 100ft.
It should be noted that this cable has three male connectors at each end in the standard red, white, and yellow color configuration. That means you may prefer to extend your AV cable by replacing it.
The cable has an oxygen-free copper core, standard insulation, and nickel-plated connectors, ensuring the best possible signal quality is maintained. Naturally, the connectors have molded grips to reduce strain when unplugging.
It also comes with a lifetime warranty!
---
Final Thoughts On AV Extension Cables
Choosing the right AV extension cable doesn't need to be difficult. Simply choose the one that best suits your needs in terms of length and connection types. You can then order it today and be using it very shortly. 
Of course, you can look elsewhere but it is unlikely you will get the same quality and price cables as you can get here.