Are you looking for the best extension cord for a treadmill? Whether you need a heavy-duty extension cable or a surge protector, there's a cable out there that will fit your needs.
Finding the right extension cord for your treadmill might seem tricky. After all, a treadmill uses a lot of power and requires an extension cord that can keep up with the output.
Best Treadmill Extension Cord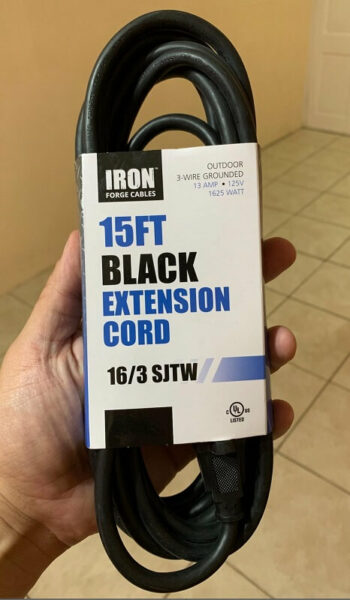 The Iron Forge extension cord is an excellent option if you need something affordable and durable. With reinforced prongs and double strain relief, it has the markings of a quality cable. Temperatures ranging from -40°F to +140°F (-40°C to +60°C) should not be a problem for this UL-listed cord. And the lifetime replacement warranty makes it an easy choice.
It's hard to tell if the jacket is as high quality as it seems. Also, some people experienced the same problem with shipment mix-ups, something that seems like the main problem with most of these cables.
Pros
Affordable and durable
Reinforced prongs
Double strain relief
UL-listed
-40°F to +140°F
Lifetime replacement warranty
Cons
Questionable jacket quality
Shipment mix-ups
Best Budget Extension Cord for Treadmill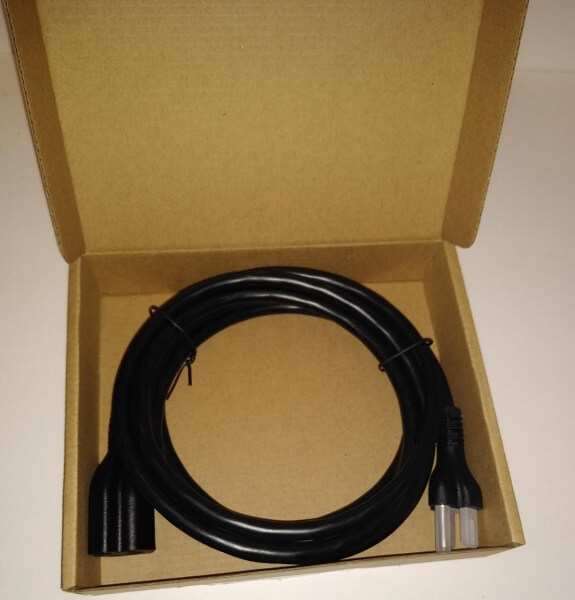 The Amazon Basics extension cord is flexible, UL-rated, and has a LED indicator light. It is a durable cord that has an SJT tag. It might not have a lot of big claims and it doesn't need them, it does exactly what you expect it to.
It is only for indoor use. The plugs are on the slim side and might not hold well.
Pros
Flexible cord
LED indicator
SJT
Cons
Indoor use only
Slim plugs
Best Midrange Extension Cord for Treadmill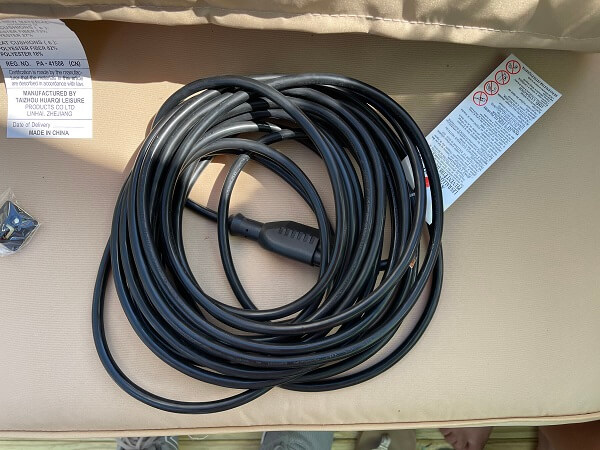 DanYee's cable for indoor and outdoor use is UL-listed and SJTW-tagged. It is suitable for temperatures from -40°F to 130°F (-40°C to 54.4°C). One of the standouts is the strain relief connectors, which should help it last longer. It should withstand moisture, so using it in rooms that aren't dry should be no problem.
This cable should not be used when wet, and even the outdoor rating is questionable. It seems some cords say they are for outside use, while others have warnings against it. Most of the complications come from shipment problems.
Pros
High quality
Indoor and outdoor use
UL-listed
SJTW
-40°F to 130°F
Strain relief connectors
Withstands moisture
Cons
NOT waterproof
Shipment problems
Best High-end Extension Cord for Treadmill
Clear Power Heavy Duty Outdoor Extension Cord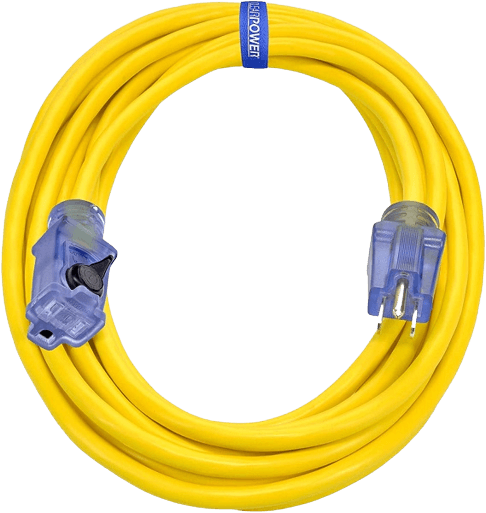 Clear Power has multiple choices, not just by length but by features also. The one we picked is extra long but you can always go with a shorter one (just make sure your cable is not coiled or bunched up when in use). With locking connectors and built-in lights, it is all about safety. From -40°F up to +140°F (-40°C to +60°C) are no problem for this water, weather, kink, and abrasion-resistant outdoor cable. And if all that isn't enough it's also flame retardant.
There's a lack of 6 ft. cables with one outlet. The more pressing problem is that it would seem the quality fluctuates a lot, most of the cables work great but not everybody gets that cable. Another case of shipment mistakes being the main problem.
Pros
SJTW
Locking connector
Built-in indicator lights
Water, weather, kink, and abrasion resistant, flame retardant
Outdoor rated
-40°F up to +140°F
Nickel-coated brass blades
Cons
Hit or miss quality
Shipment mistakes
Best Treadmill Extension Cord With a Surge Protector
Tripp Lite 2 Outlet Surge Protector Power Strip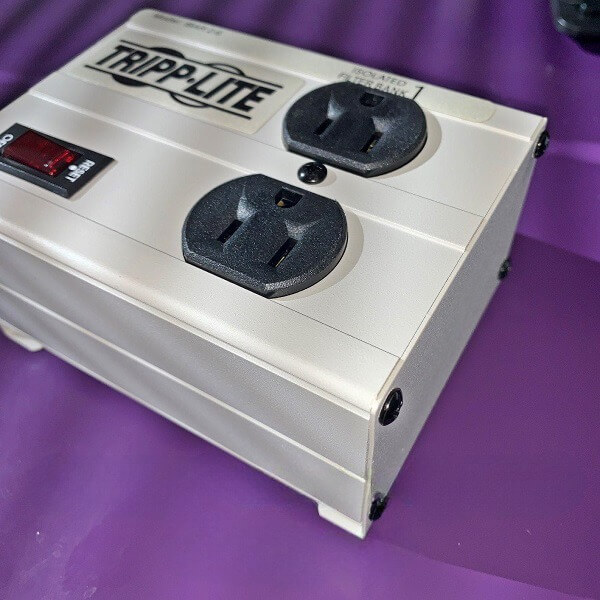 This one is all about the surge protector, if you are worried about that this cable is for you. It has two outlets in a metal housing and meets the UL safety standards. Integrated 12 Ampere circuit breaker makes sure you are safe. And with all those safety features it still has keyholes for wall mounting and a light up on-off switch.
The cable is advertised as "removing noise", but it would seem in some cases it adds it. Now that is more of an exception than a rule. It seems not every cable meets the same standard, so the circuitry is hit or miss. If your treadmill trips your breaker this cord probably wont help much, some people used it to fix that for some it didn't work.
Pros
Surge protector
Integrated 12 amp circuit breaker
Two outlets
Metal housing
UL listed
Keyhole slots for wall mounting
Lighted on/off switch
Cons
Might add noise
Inconsistent circuitry
Doesn't help with breaker tripping
How to pick the best treadmill extension cord?
Final Thoughts
Even though you should always try to plug your treadmill directly into a wall outlet or surge protector, there are viable extension cord options.
If necessary, picking one of these sturdy, durable extension cords for your treadmill will give you extra space without posing any risk to your appliances or home.
---
Update
---