In 2023, we all lead very wired lives. With our multiple devices – laptops, tablets, phones, headphones, chargers – connectivity is a must.
It's great that you can stay connected wherever you go and transfer data easily from one device to another. However, with all those devices burning through battery life, you need to be able to charge on the go, too.
Not only do you need to be able to keep your devices charged when you're on the move, but it's also essential to be able to transfer data whenever and wherever you need to do so.
A USB extension cable allows a device to draw electricity from a laptop or other power source with a USB port. These cords can make life easier in various ways.
A powered USB extension cable makes it possible to charge your devices in your car, at the office – wherever you have access to a USB port.
It also makes data transfer quick, easy, and dependable. While cloud transfers are great when you have an internet connection, they're not an option if you're not in WiFi range. With a USB extension cable, a lack of WiFi is not a problem.
Best Mini USB Extension Cables
chenyang CY 2.0 Mini USB 5Pin Male to Female Extension Adapter Cable 5 foot Extension Cable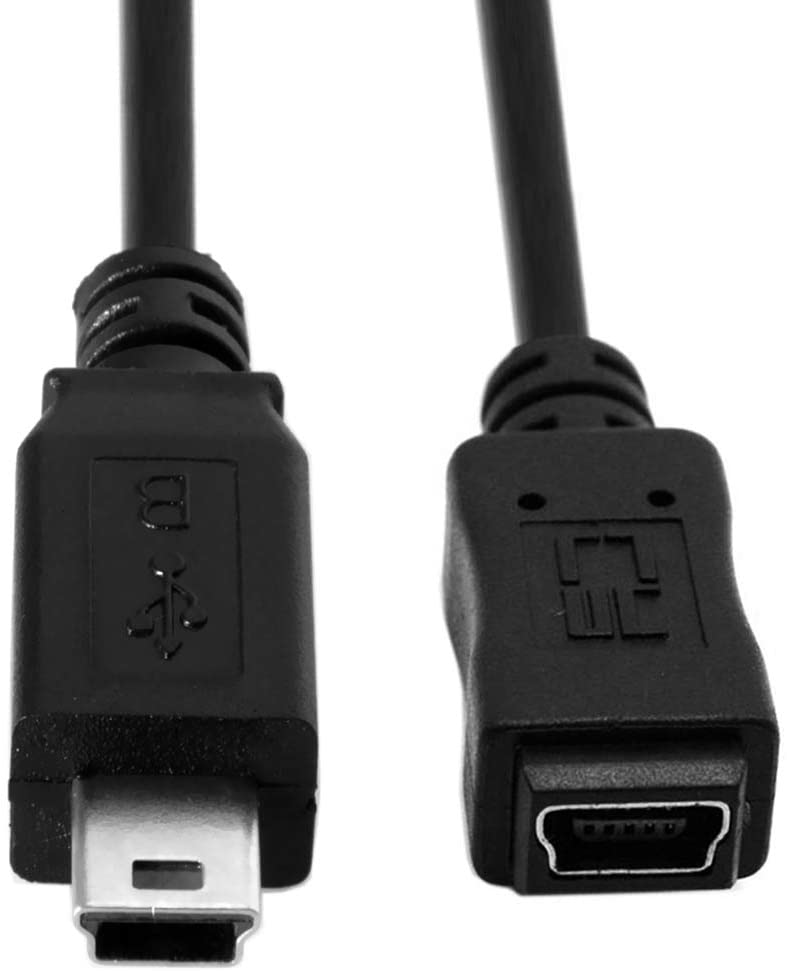 The chenyang CY Mini USB Extension Cable features a five-foot cable that provides plenty of room for charging in the car or at home.
Most users found the chenyang CY to be perfectly suited to the job of charging a device or transferring data. However, some users complained that the female end of the adapter did not fit standard male components. However, only a few consumers made this complaint, so this was likely due to a defect in a particular batch.
---
YCS Basics Black 3 Foot USB 2.0 Mini Male to Female Cable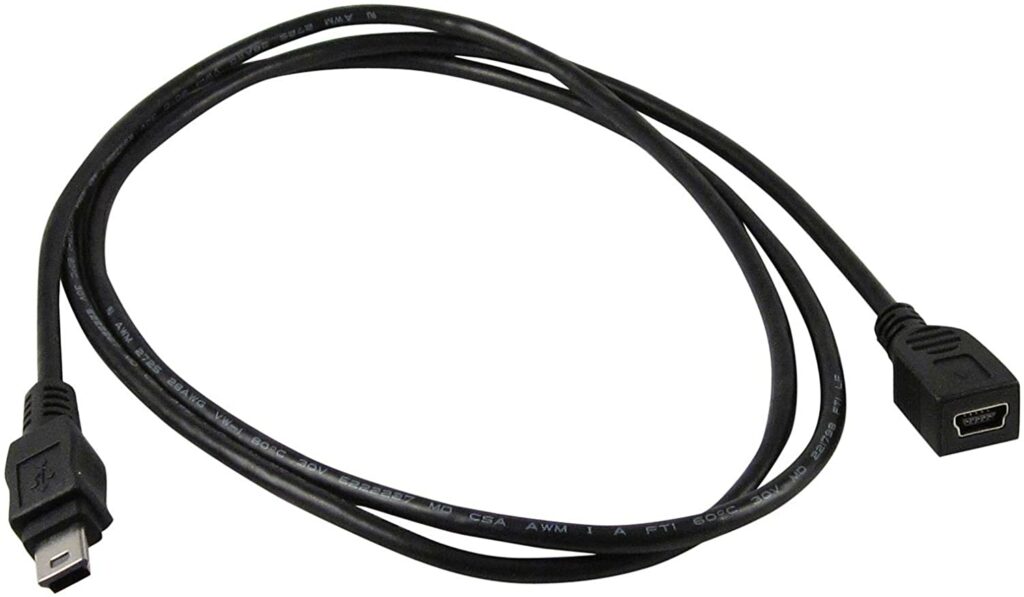 The YCS Basics Mini USB features a three-foot cable that is great for charging in a limited space like a car, although it may not be suited for situations in which you want to use your device as it charges from a port further than a few feet away.
Note that this cable will not work with non-standard USB cables that have more than five pins.
Most customers found the YCS Basics highly effective for rapid charging. A few consumers reported that it was not as efficient for data exchange as for charging.
---
UGREEN Mini USB Cable, A-Male to Mini-B Cord USB 2.0 Charger Cable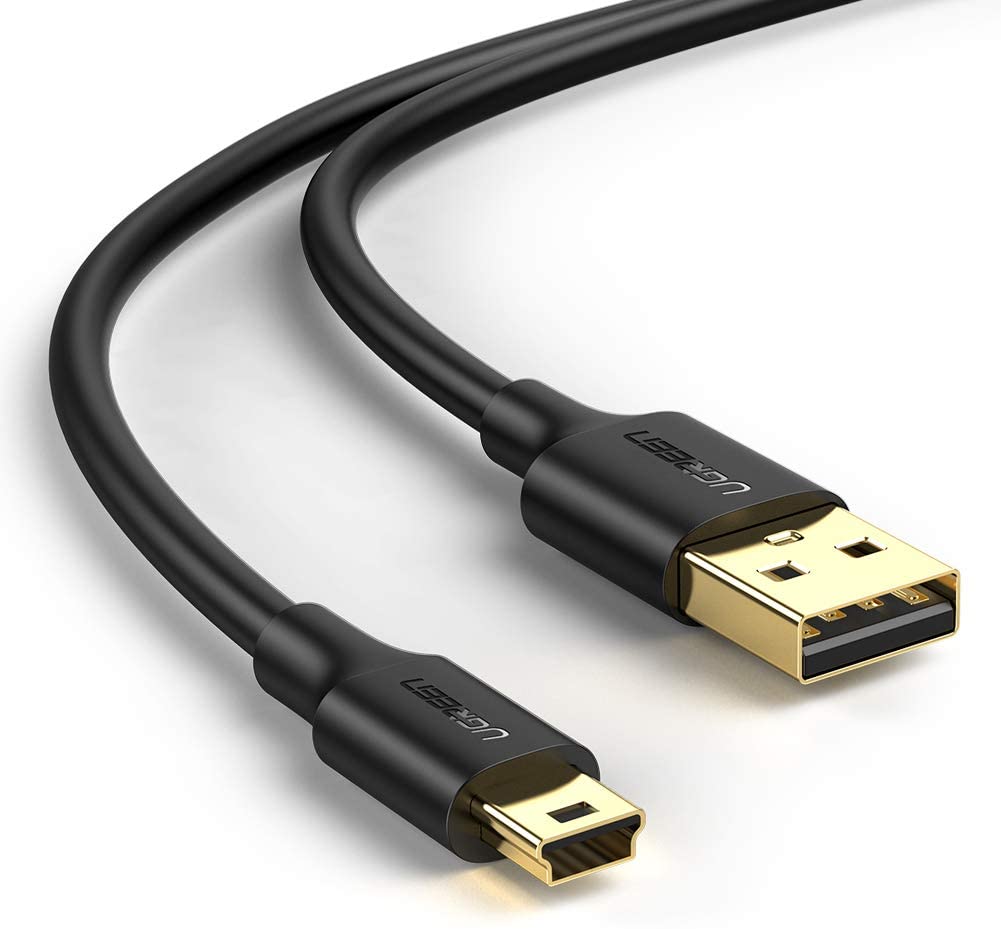 The UGREEN Mini USB Cable is a durable product available in three-foot, six-foot, and ten-foot options at varying prices. This cable offers ultra-rapid charging and data transfer.
The UGREEN cable features bare copper conductors that resist corrosion, a gold-plated connector, and nylon braid shielding.
The UGREEN has received a large number of positive reviews for its durability and functionality. A few customers complain that the fit is a bit loose on some devices.
---
AmazonBasics USB 2.0 Cable A-Male to Mini-B Cord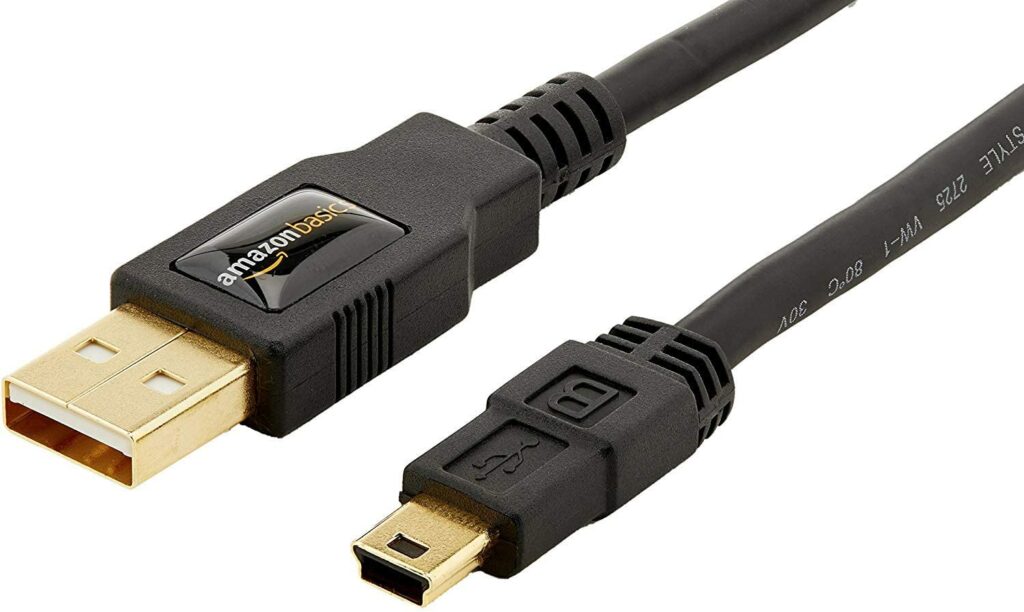 The Amazon Basics USB Cable is a six-foot cord constructed with gold-plated, corrosion-resistant connectors for maximum signal clarity; it also features top-notch shielding to reduce interference. This product is also backward-compatible with USB 1.0. In addition, this product comes with a one-year AmazonBasics warranty.
Customer reviews of the AmazonBasics cable are primarily glowing. A few customers complain that it is not compatible with certain obscure device brands.
---
JSAUX Mini USB Cable[2-Pack 3.3ft+6.6ft] USB 2.0 A to Mini B Cable Charging Cord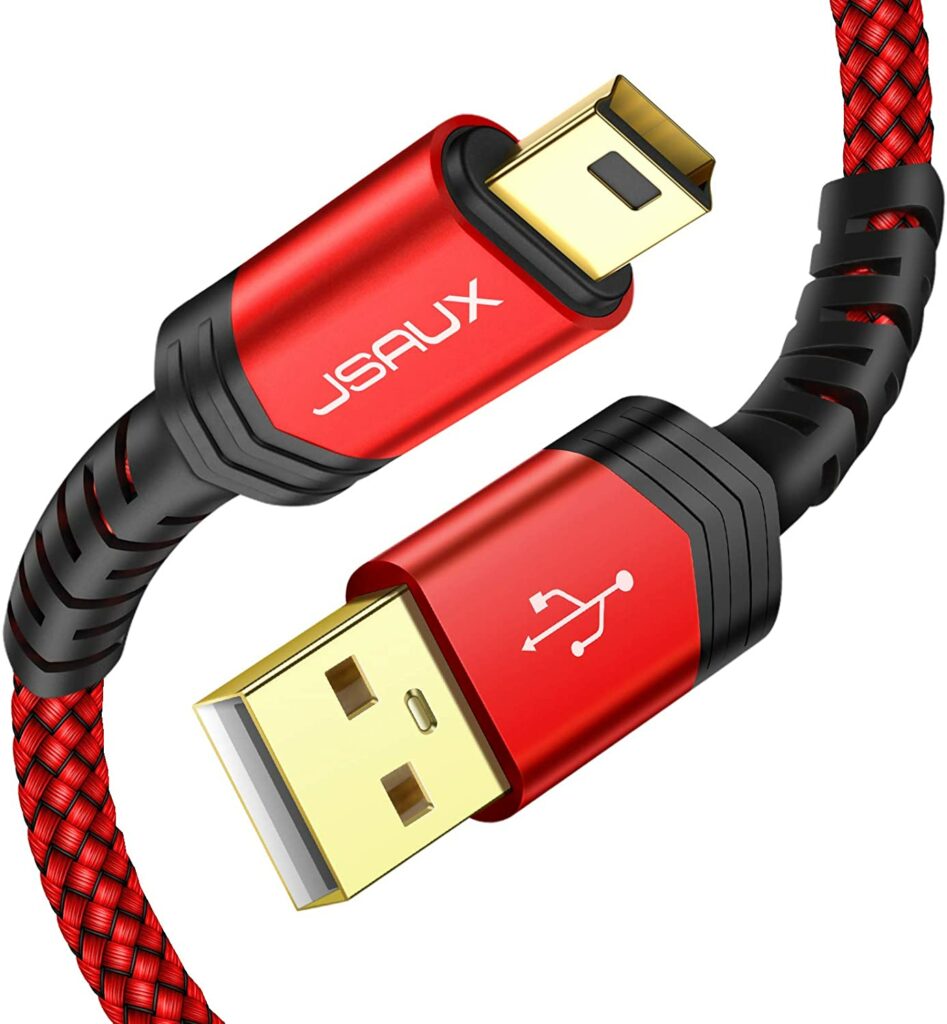 The JSAUX Mini USB Cable 2-pack features lightning-fast data transfer speeds of up to Mbps and is backward compliant with low-speed USB 1.0 (1.5 Mbps) and full-speed USB 1.1 (12 Mbps).
This offering from JSAUX also features a braided nylon design in the cord that makes it durable and tangle-free. Gold-plated connectors provide the best signal clarity and protection to reduce interference.
This pack comes with a 3.3-foot cord and a 6.6-foot cord, providing versatility.
Customer reviews indicate that this product is durable and features impressive speed for charging and data transfers. A few users complain about the JSAUX mini USB cable not being compatible with specific devices.
---
SCOVEE USB 2.0 Type A to Mini B Cable Charging Cord 3-pack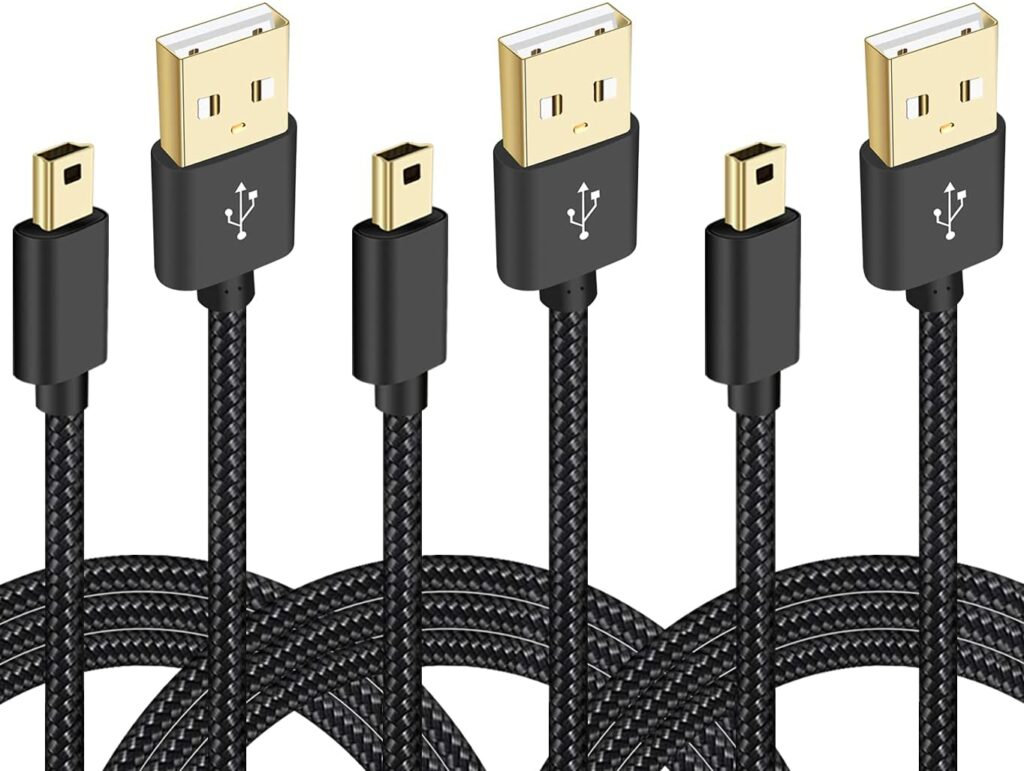 The SCOVEE Mini USB extension cord features braided nylon for added durability and gold plating to minimize interference and increase signal clarity. All three cables in the pack are three feet long.
Despite this product's thrifty value, the cord is sturdy and high-performing. Most customer reviews praise the cord's charging and data transfer speeds as well as its longevity. A few users complain that one of the cords in the pack did not work correctly, and others found that at least one of the cords fizzled out fairly quickly.
---
What To Look For in a Mini USB Extension Cable
Price
While you want to find a mini USB extension cable that is within your budget, you don't necessarily want to buy the cheapest one on the market. A reasonably priced cord is probably your best value bet.
Length
Think carefully about what kinds of situations you will need to use your mini USB extension cable. Do you need to be able to move your device a considerable distance from the power source? Or are you just interested in charging your phone while you drive? The distance you need from the USB port will determine the length of cable you need to find.
Durability
One of the most important aspects of a mini USB extension cable that you need to consider is how well it stands up to the test of time. All cords will experience some wear and tear as they are used and packed up for travel. Find one that has a reputation for lasting, so you're not stuck buying a new one every couple of months.
Manufacturer
It's also vital to consider the manufacturer of the cord. Is this company known for producing high-quality products? Have you purchased from this company before? If so, what was your experience with its product? If you haven't, some quick internet research for customer reviews will help you decide on the quality of this manufacturer's work.
Conclusion
Everyone wants to quickly charge their phones, tablets, digital cameras, and other devices easily, even when on the go. We also all want to transfer data rapidly and securely without a lot of hassle, even with no wifi connection.
Mini USB extension cables make all of this convenience and speed possible. So make your pick, plug it in, and watch your device charge and transfer data with lightning speed.