Are you looking for a replacement NES power cord in 2023? Gamers everywhere are firing up their old consoles to relive simpler times or introduce their children to old-school gaming.
The games were simple but provided enough replayability for many people to want to return to this period in gaming history. 
Not everyone saved their cables—many years of moving or decluttering means you have likely tossed the AC adapter. You might even have an AC adapter that stopped working. Luckily, there are many options to replace the NES power cable. Or you can get an NES Classic Controller Extension Cable so you can play from the couch without a hitch. 
The Nintendo Entertainment System is considered by many to have saved video games in the United States following the North American Video Game Crash of 1983. The crash knocked Atari off its pedestal as the top dog in the market and forced retailers to reconsider video games as a viable form of consumer electronics.
Nintendo marketed the system as a toy for kids with its release in 1985 instead of a video game console. The result worked, and Nintendo dominated North America and the world with over 60 million NES consoles sold from 1985 to 1994.
The system's influence remains decades later. If you're here, you're looking to power yours back on for the first time. However, you've likely lost that giant power brick, or the one you have doesn't work anymore. Unfortunately, the NES doesn't work with a Nintendo Switch power cord or a Nintendo 64 power cord.
Best NES Power Cord Replacement
CHILDMORY AC power supply adapter for NES US Version, SNES, Genesis 1 3-in-1 power cord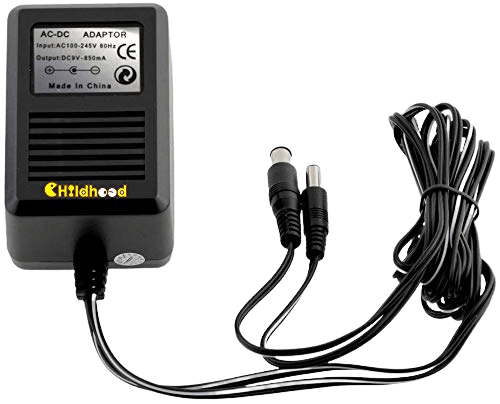 This Amazon's Choice 3-in-1 power cord from Childmory can power your NES, Super NES, and Model 1 Sega Genesis. You're getting a cable that can help cut down on the mess of wires behind your television.
The Childmory comes with an AC input of 110v to 245v at 60Hz and a DC output of 9v and 850mAh.
The unit is designed for the three video game consoles it is listed to be compatible with and is even as heavy as its company-branded counterparts.
However, the unit itself does suffer from manufacturing issues such as less than durable plastic. Other issues include the overall quality of the cables themselves.
Supports: NES, Super NES, and Model 1 Genesis
Pros
A 3-in-1 power cable for those looking to hook up multiple consoles to one power brick
Cons
Less than ideal build quality
---
Retro-Bit 3-in-1 AC Adapter for NES/SNES/GENESIS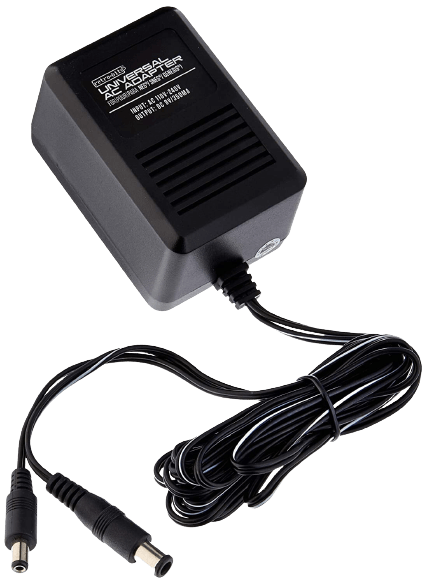 Retro-Bit's 3-in-1 offering here is another testament to this company's focus and desire to produce a replacement for Nintendo's own NES power cord. Like the Childmory, Retro-Bit's AC adapter works with the NES, the Super NES, and the Model 1 Genesis.
Retro-Bit is one of the premier manufacturers for retro game enthusiasts. They have made a name for themselves through community goodwill and focusing on quality replacement parts for old consoles.
The adapter comes with two cables that can plug into either an NES or Super NES on one cable and a Model 1 Genesis on the other. The adapter is rated for 110V to 240V as well.
Still, those who purchase the Retro-Bit may run into additional video noise issues while using this adapter – an issue many retro gamers might find unforgivable if a perfect video signal is necessary.
Supports: NES, Super NES, and Model 1 Genesis
Pros
Multi-console support from a leader in the retro gaming community
Doesn't heat up
Cons
May introduce video noise
Cheap circuit board
Does not offer much power
---
Old Skool 3-in-1 AC Adapter NES/SNES/GENESIS1 Power Supply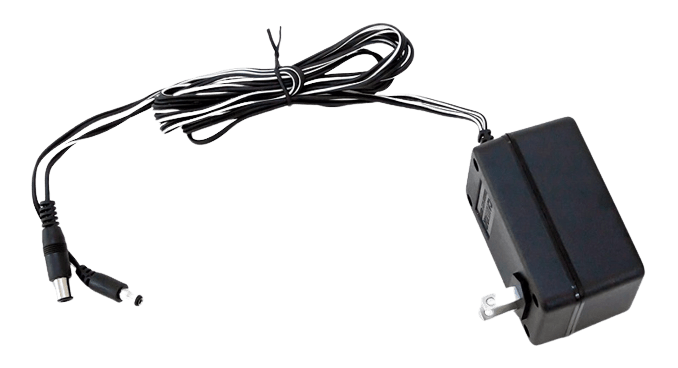 Ah yes, another specially designed 3-in-1 AC adapter that works for the NES, Super NES, and the Model 1 Genesis. Thank goodness for technology that works across multiple systems.
The Old Skool 3-in-1 is a two-cabled AC adapter that can be plugged into two consoles at once, saving you space on your surge protector or power outlet.
Rated at 120V and 60Hz for the input and 10V for the output, the Old Skool easily meets the power recommendations for the NES and the two other consoles it can power.
However, with less weight than your standard NES power cord, it feels like you're getting less of a product than other AC adapters.
Supports: NES, Super NES, and Model 1 Genesis
Pros
Multi-console support with dual cables for two console hook up
Cons
Feels cheaper than the other alternatives
9V, not 10V as listed
Quality may vary
---
WiCareYo AC Power Adapter Wall Charger Power Supply with AV cable for NES SNES Genesis1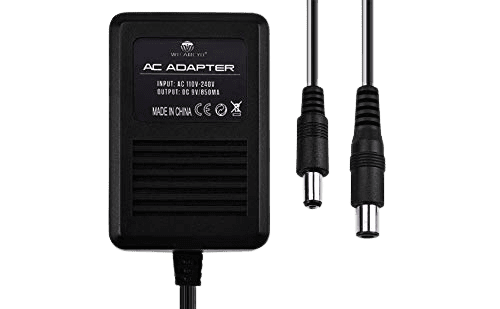 WiCareYo's AC Power Adapter Wall Charger is yet another 3-in-1 AC adapter unit that can power the NES, the Super NES, and the Model 1 Genesis.
However, the WiCareYo package comes with a set of audio-video cables that work with the Super NES, Nintendo 64, and GameCube if you have lost them or need to replace them. This fact needs to be stressed – the A/V cables here do not work with the NES. You will need a standard set of RCA red and yellow A/V cables or an RF adapter for your NES to output video.
The WiCareYo is a 6-foot long cable rated for 110V to 245V of AC input and 9V of DC output, making it just what you need for the NES when it comes to power.
Again, this appears to be another AC adapter that lacks weight compared to the original NES power cord.
Supports: NES, Super NES, Model 1 Genesis for the power cable; Super NES, Nintendo 64, and GameCube for the A/V cables.
Pros
Support for three consoles on the AC adapter
Support for three consoles on the A/V cables
Audio and video adapters work very well
Cons
A/V cables do not work with the NES
Short life span
Quality may vary
---
Belker 36W Universal 3V 4.5V 5V 6V 7.5V 9V 12V AC DC Adapter Power Supply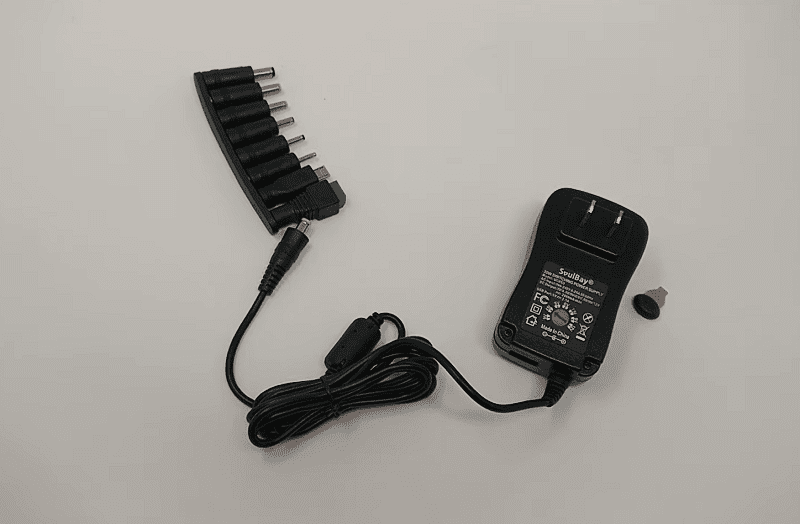 This Belker 36W Universal AC/DC Adapter Power Supply is another Amazon's Choice selection on this list. While it is not explicitly marketed as a replacement AC adapter for your NES, it is still a solid choice that can also power many other devices in your home.
The Belker unit is made to output several voltages such as 3V, 4.5V, 5V, 6V, 7.5V, 9V, and 12V. The original NES power cord was graded for 9V, so you'll be good to go with this universal adapter.
This unit also comes with several interchangeable male ports for all sorts of electronics in your home, including one that will work with your NES or Super NES.
However, the biggest issue is holding on to all those male ports. Sometimes you never know when you are going to need them.
Supports: NES and several other thousand consumer electronics with AC/DC ports
Pros
Works with numerous other consumer electronics
Can change the voltage as needed
A solid make that works well
Cons
After a few uses, won't stay plugged in
Hard to identify the different tips
---
Original NES Power Supply Specs
The original NES power supply is a 9V, 1.3 amp AC adapter with an input value of 120V and 60Hz. It weighs around 1 pound and plugs straight into any North American power outlet.
FAQ
Here are some frequently asked questions regarding the NES power cord.
How much does an NES power supply weigh?
The NES 9V power supply weighs around 4.1 ounces (0.3 pounds/0.115 kg).
Why is my NES AC adapter leaking clear fluid?
A NES AC adapter could be leaking clear fluid because component broke down. Most likely a capacitor. You should stop using it if this happens and get a new one.
What Power Cord Does the NES Use?
The NES uses a 9V AC adapter. Believe it or not, the NES can use any 9V AC adapter to power it provided the male end of the cable can plug flush into the female end of the console. Polarity does not matter.
Does the SNES Use the Same Power Cord as the NES?
Yes! The Super NES uses the same power cord as the NES. If you were to compare the two original AC Adapters that came with each system, you would find that the only difference in each unit is the fonts and brandings. You can use both adapters interchangeably, but it's best to use an adapter specifically built with that system in mind.
Can I use any AC adapter to replace my original NES power cord?
No. The NES power cord is a 9V AC adapter. It is best to locate an AC adapter with the same rating and can easily plug into the back of the NES. Using an incorrect AC adapter can cause damage to your system or the adapter.
What kind of power cable do the NES Classic and SNES Classic use?
The NES Classic and the SNES Classic both use micro-USB for power instead of AC adapters. Because Nintendo was going for a smaller aesthetic (and trying to save a few dollars in manufacturing and shipping), the company decided against going for the old AC adapters the original hardware once used.
Final Thoughts
Nintendo has once again found a way to reignite the passions of gamers following the NES Classic and SNES Classic releases. Gamers who still have their original NES can again fire theirs up if they need a new power cable. Choosing one of the options above will have you dying in Contra all over again in no time. Just don't forget the old Konami Code.