With so much of our lives requiring technology these days, making sure the correct adapter is available can make or break productivity. Not all adapters are alike, so it is essential to choose quality products that provide a solid connection.
Analog and composite cables still make up most connections on devices (like on an antenna), and it is important to have adapters to use them with compatible devices.
Why Convert BNC to RCA?
BNC connects older, miniature to subminiature coaxial cables in devices such as radios, televisions, test instruments, video signals, and radio-frequency electronic equipment.
RCA cables are used with video recorders and connect audio and video to television sets and other displays.
Converting BNC to RCA allows users to maintain older equipment for modern use, staying relevant and connected.
The 5 Best BNC to RCA Adapters
Finding the best quality adapter will help retain as much quality conversion between the two devices as possible.
Monoprice BNC Male to RCA Female Adaptor – Gold Plated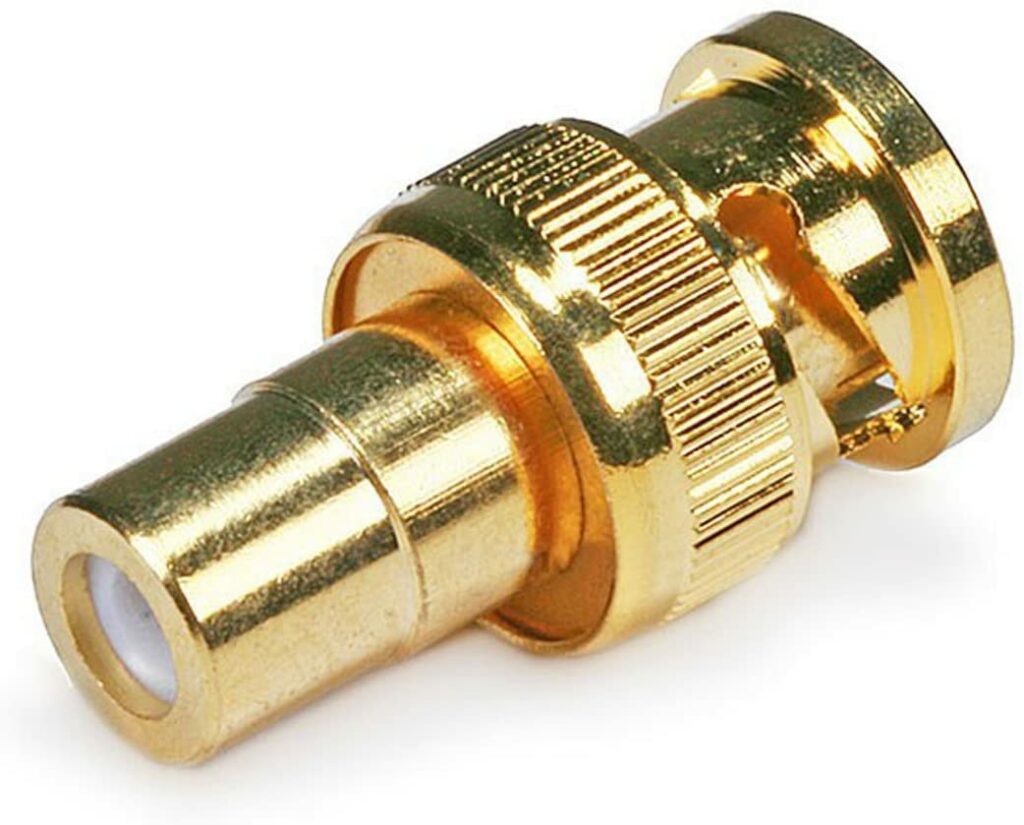 The Monoprice BNC Male to RCA Female adaptor is one of the best on the market. It provides a solid connection between the BNC and RCA connections and can handle 75-ohm signals. It has a female RCA jack and a male twist BNC connection.
The Monoprice adapter allows users to connect multiple monitors or devices to streamline digital media systems such as workspace and security. It is reliable and sturdy. Gold plated, this adapter is incredibly high quality.
---
Zovfam BNC to RCA Adapter Connectors Kit with 10 Pcs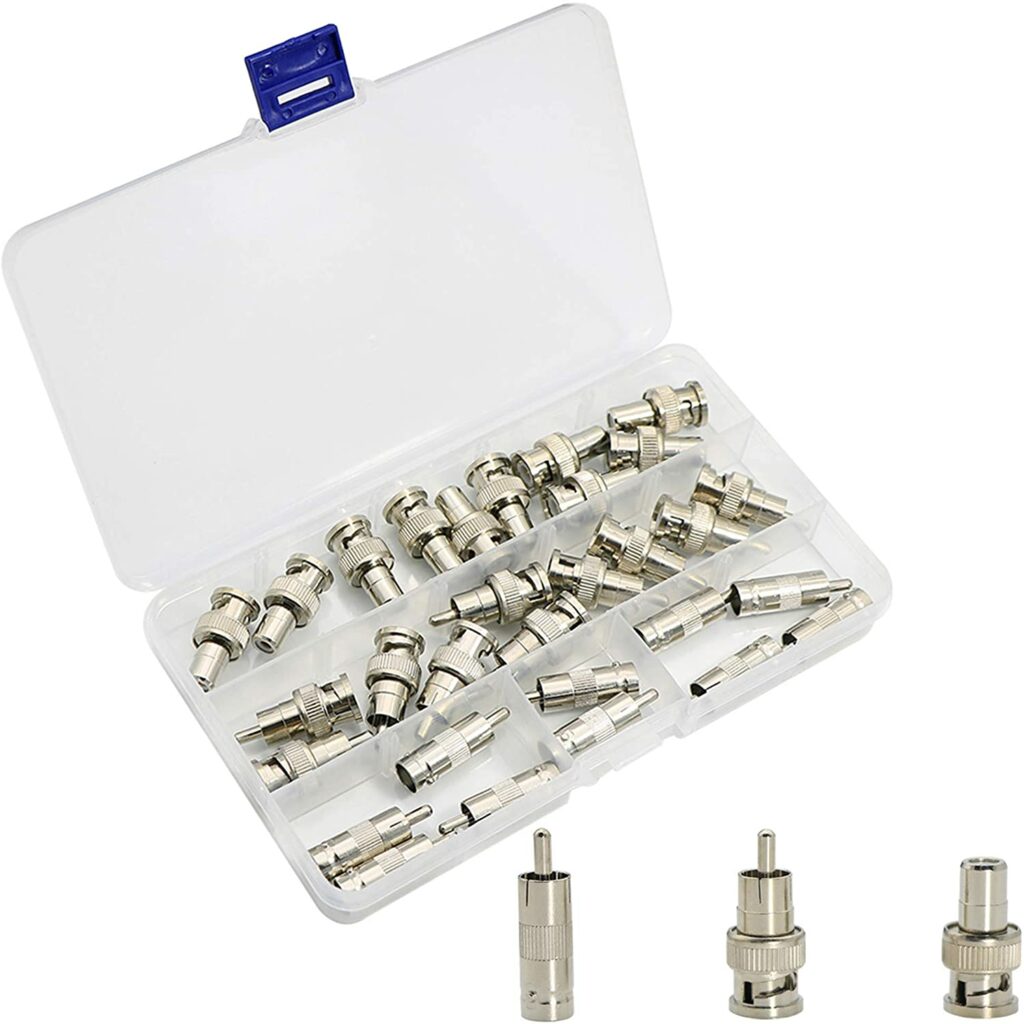 This connector kit is a fantastic item for someone who has a large digital media setup. With 20 pieces total, including male BNC to female RCA and female BNC to male RCA, it connects coaxial cables from whichever direction you need.
The flexibility this kit provides ensures that your connectivity between devices will be smooth and straightforward no matter which end of the cable you need to connect. The connector is made from a copper-zinc alloy with a nickel-plated coating to prevent oxidation. The inner conductor is pure copper.
Easy to use, the plug-and-play design of these connectors makes them one of the most versatile options.
---
The Cimple Co BNC to RCA Cable 9 ft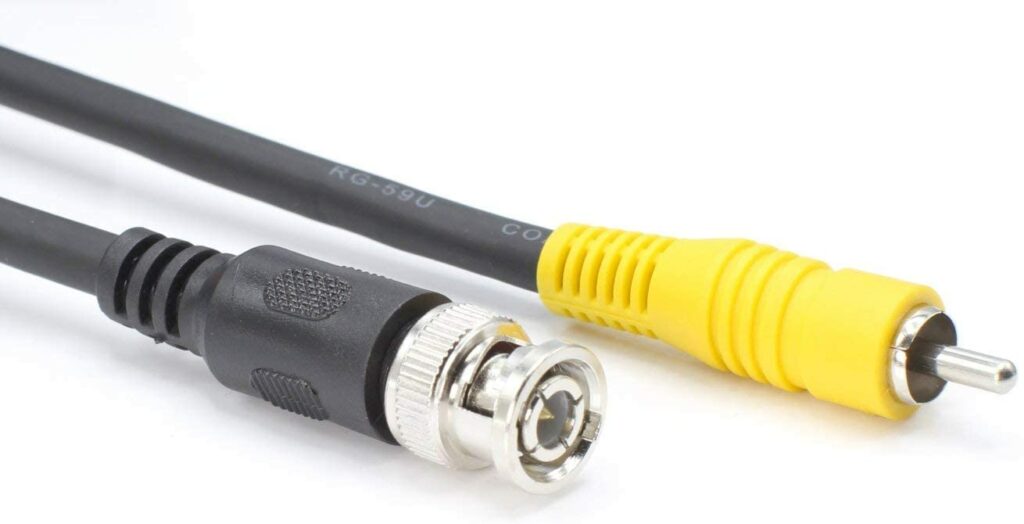 This cable adapter offers another solution for connections needing a bit more space. With the male BNC on one end and the male RCA on the other, this cable transfers 50 ohms easily. High-grade copper-coated steel provides strength and a solid connection between devices.
Male to male adapters are harder to find, and this one is so sturdy it is rated for indoor and outdoor use. It is ideal for security systems, cameras, satellites, and electronic test equipment.
This male-to-male BNC to RCA cable works fantastically to connect CCTV to television sets as well as audio devices to an FM transmitter, making this one of the best adapters available.
---
Inovat BNC Female to RCA Female Coupler Adapter Connector for CCTV Security Surveillance Systems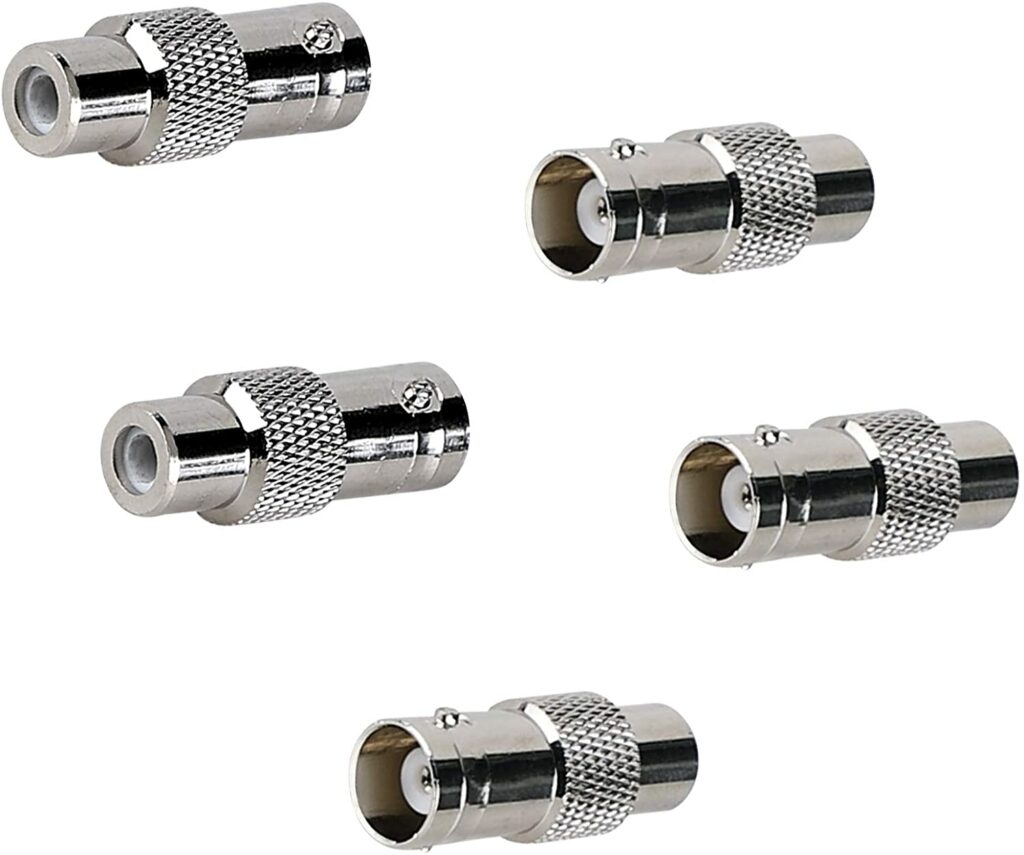 With the female-to-female connection of this adapter, this coupler allows for easy connection between the BNC and RCA devices. They're strong and reliable, making them an excellent product for a reasonable price.
Security systems can connect with this female-to-female coupler, allowing for more ease in transferring data or imaging.
---
Cctv4Less RCA Female to BNC Male Adapter Connector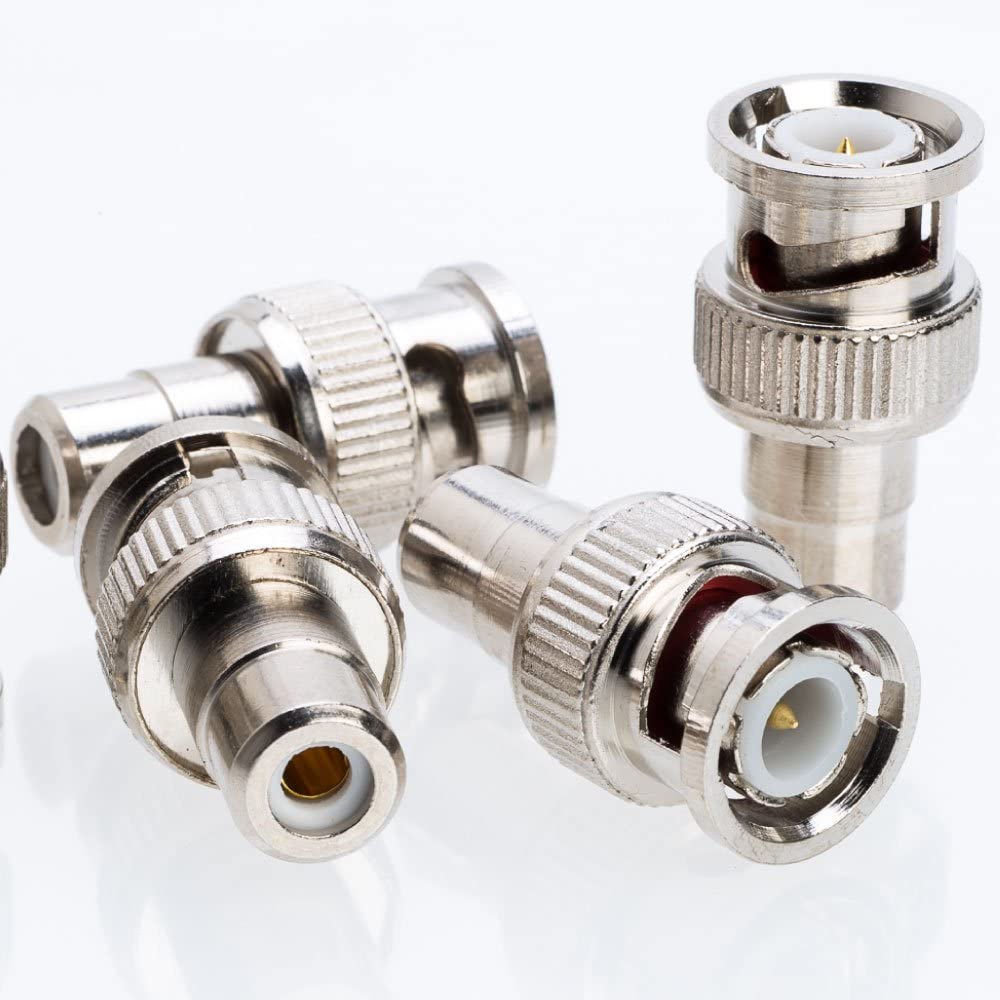 This connector between RCA female to BNC male offers another way to connect your devices. It has a nickel-plated body to prevent corrosion. It provides unique versatility to quickly convert a male RCA plug into a male BNC plug or a female BNC jack into a female RCA jack.
Ideal for CCTV cameras, video, and audio, this adapter is strong and reliable. It comes in multi-packs of 10, 20, 30, 50, or 100, so you can have as many on hand as you need. The variety makes it an excellent choice for large organizations with many devices to connect and transfer.
This connector holds tightly to the RCA connection, so the parts won't slip and come apart. They're consistently sized and form a solid connection between two devices. They're also great for connecting composite devices to a PVM.
---
Final Thoughts About BNC to RCA Adapters
With many choices available to customers, choosing the best adapter depends on your needs. The options for male-to-male, female-to-female, male-to-female, and female-to-male all allow for connections between every style of cable, keeping your devices connected and efficient.