PlayStation Camera is a fantastic multipurpose upgrade to your PlayStation console. It was released along with PS4 but has always been sold separately. When you consider the Camera's feature set, it is money well spent. 
Although it is a desirable addition to your setup, there is one issue with the camera, and that is the length of the cable issued with the package.
Because the cable is a bit short, you will have problems placing the camera if your PlayStation is not positioned right under the TV which can be a problem for PSVR. Sony only offers the 6ft cable and they do not have an extension cable option. That begs the question as to how you can extend the PS4 Camera cable.
You can extend your PS4 Camera cable (and any other PS4 cable) with extension cables offered by other manufacturers. Due to the proprietary Sony AUX connector, you can not use a standard USB extension — the extension cable that you need must be specifically designed for this camera. The length of available third-party extension cable solutions varies from 6ft to 16.4ft. The price varies by length and is a bit higher than for standard USB extensions.
Finding the best Extension Cable for your PS4 Camera
Because the camera cable for the PS4 is a proprietary design, it is hard to find the right fit. To make things easier for you, we have selected cables proven to work with the PS4 camera and rated as the best on the market.
The extension cables in our list are not all alike and they do have some distinctive features. The first and most obvious is the length. Before you buy an extension cable make sure that you have measured the length that is convenient for your gaming setup. You don't want your cable to be too short or long. If your cable is too long you can potentially trip over it while gaming and your room will look unnecessarily cluttered. If it is too short, it isn't going to resolve the problem you bought it to fix. Be aware that combining two or more cables is not recommended. If you do that your PlayStation is more likely to experience performance issues.
The second important feature is cable speed. Your cable needs to be capable of high-speed transmission, If it is not a recommended high-speed cable, your gaming experience will be poor.
Best rated cable: The UGREEN USB Extension Cable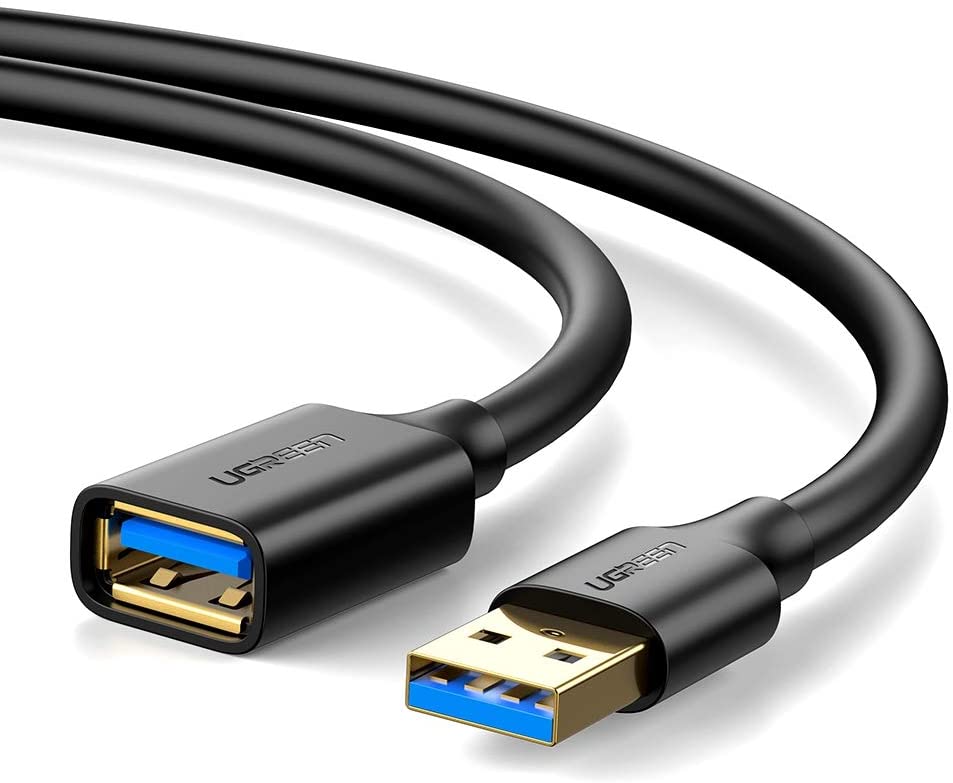 The high-speed USB 3.0 extension cable by UGREEN is 6ft in length and it is probably the best value for the money. Even though it is one of the cheapest it has some superior features. It has great shielding for connectors which minimizes data loss, and the braided cable design makes it resistant to pull and drag damage. It is a little bit bulkier than other cables in the effort to make it more durable. In addition to a low price and superior design, you get a lifetime warranty with your purchase.
It is not only an extension cable for your PS4 camera, but can be used for other USB devices as well.
Highlights:
Long-lasting and durable with great performance
Lifetime warranty
6ft long
---
Most reliable cable: Calibur 11 Camera Extension Cable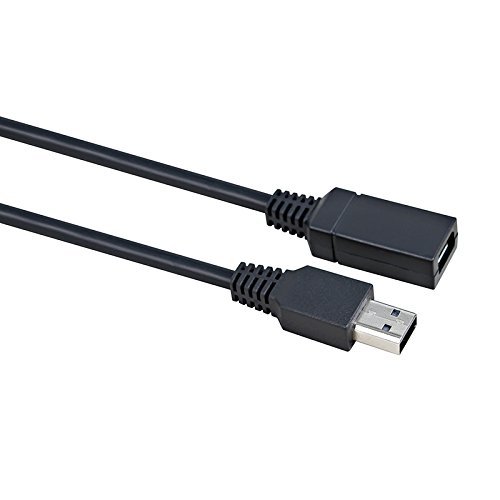 The Calibur 11 extension cable was made for one reason: to solve the problem of the PS4 Camera cable being too short. It looks just like any other cable,and does the job efficiently. Just plug it in and you are ready to go. It is 6.5ft in length and will usually be sufficient even if you have a TV mounted high on the wall.
The downside is its price. The Calibur 11 stands out from our recommendations as one of the most expensive extension cables for the PS4 Camera on the market. Surprisingly, it does not feature braided design or rotary connector ends, yet it is reliable and seems to be a winner with the buyers according to user reviews.
Highlights:
Easy to use
Reliable
6.5ft long
---
Best long cord: CableCreation Super Speed Active USB Extension Cable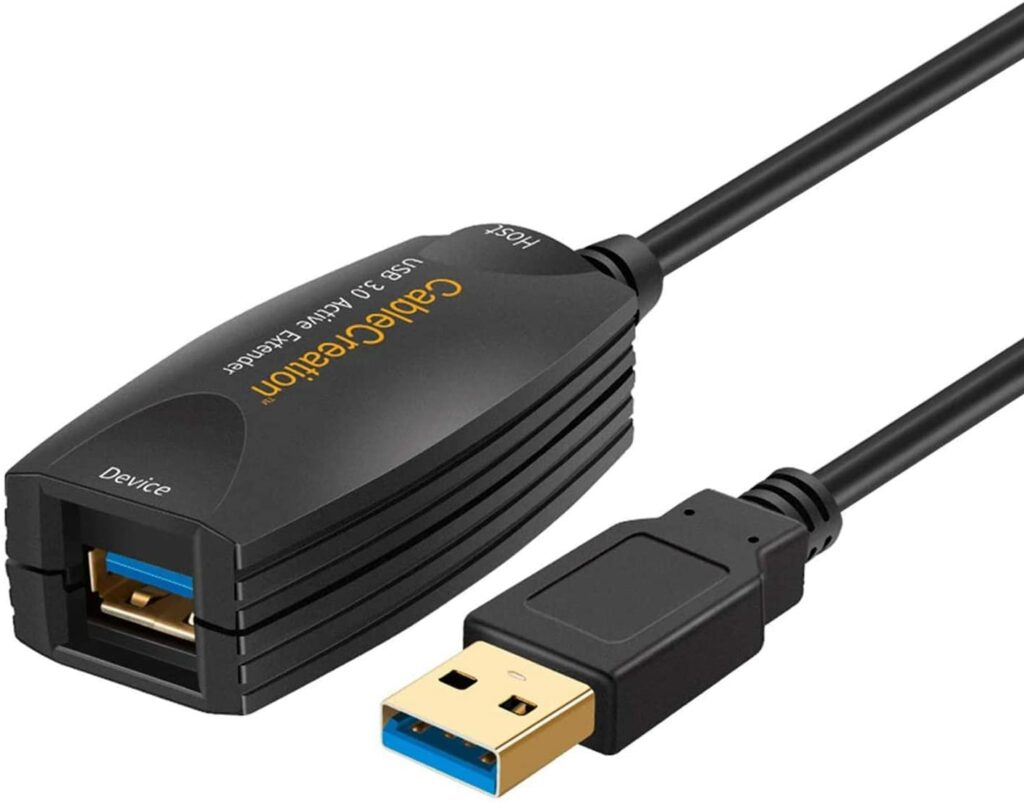 CableCreation offers one of the longer extensions for PS4 cameras sporting 16ft of cable. The length is ideal for flexibility in using your camera for VR. As a multipurpose cable, it is compatible with many other USB devices.
Regardless of its length, this cable still packs features for performance. It is USB 3.0 with an addition of a signal booster design and built-in NXP (Next Experience) chip designed by Phillips to enhance transfer speed and efficiency.
A two-year warranty covers any issues that might occur due to defects. Considering the price and the package this is a good deal.
Highlights:
16ft long
Compatible with a variety of other devices
2-year warranty
---
Cable Matters Active USB Extension Cable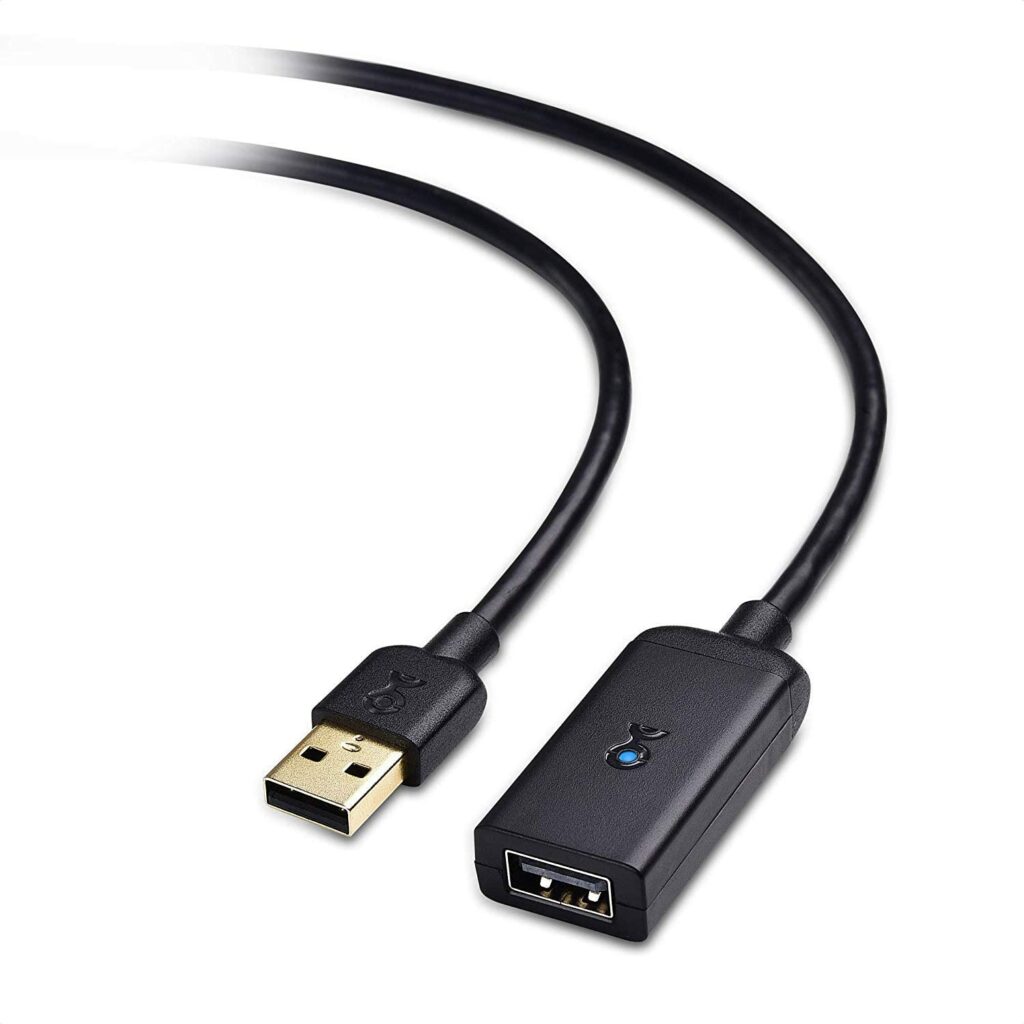 This Cable Matters extension cord is the second-best option when it comes to long extension cables for your PS4 camera. Thanks to an integrated active chipset that boosts the signal, it is a high-speed, error-free cable even though it is USB 2.0. What makes it great value for money is a combination of durability, material quality, and comparatively low price.
It is impressive to see that the customers have not complained about the signal quality considering the cable length. Most reviews point out that they have not experienced any lags while using it.
One drawback is that this is not the most flexible cable design. If you plan to lay it across the middle of a room, you need to put some effort into cable management or it might trip you up. Considering its price, that is a reasonable concession.
Highlights:
16.4ft long
High-speed USB 2.0
Durability at a low price
---
SCOVEE USB Extension Cable for PS4 Cameras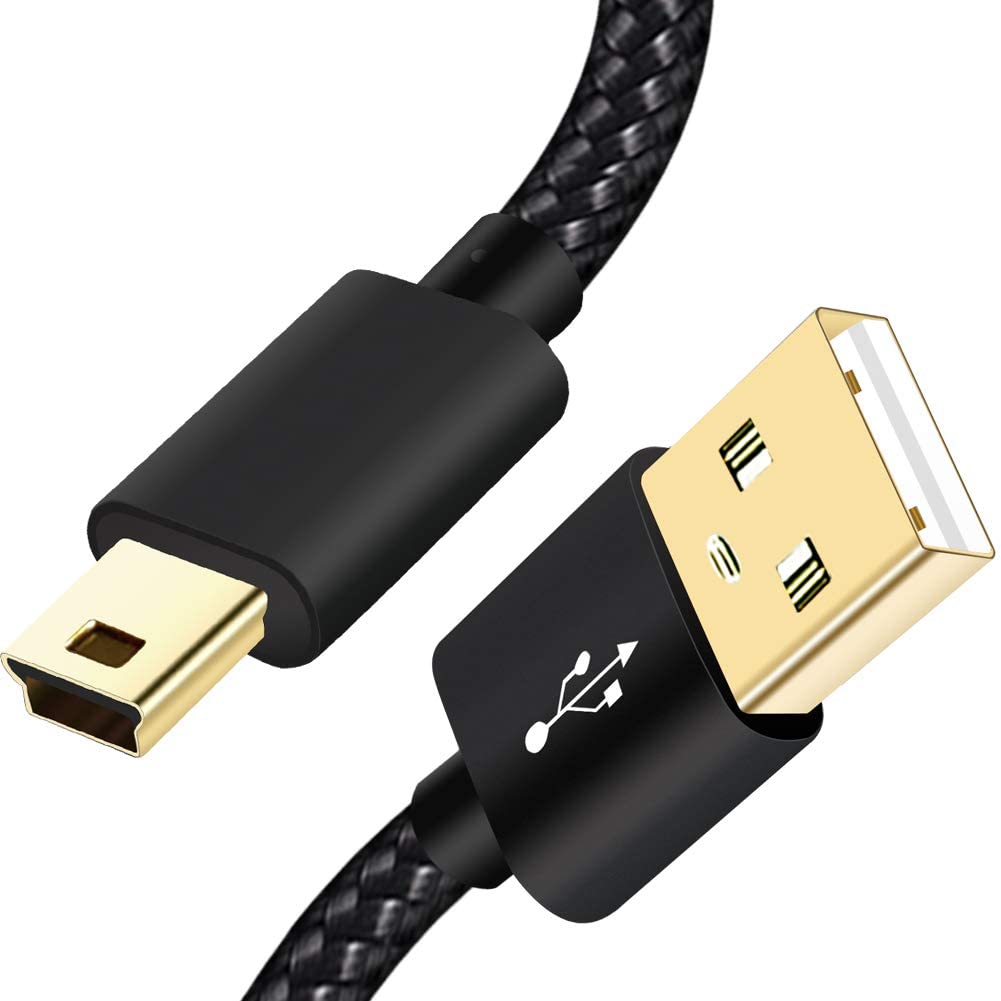 SCOVEE's 6ft long USB 2.0 extension cable rounds out our list of recommendations. It is a high-quality product made of materials built to perform. Data transferring speed is high and the cable is durable. Gold-plated, corrosion-resistant connectors provide maximum conductivity with minimum data loss.
This cable has a long service life, proven through extensive testing. An aluminum connector shell and solid design composition make it highly resistant to pull and drag damage.
Highlights:
Gold-plated connectors
Durable and extensively tested
6.6 feet long
---
PS4 Camera and Extension Cable: Q&A
Hopefully, we helped you solve your issue in finding a PS4 Camera cable extension through our list of preferred selections. You may still have some questions about the camera and the extension cables, so let's walk through some common concerns.
How to manage the extra length of the cable?
If you have a 6ft long cable, you will not have a problem managing extra cable, but if you chose one of the longer solutions, you may need to put some effort into cable management. First of all, having cables lying around the room is ugly. Besides esthetic issues, it can present a hazard, especially if you are playing VR games.
There are few ways to deal with the extra length of the cable. You can tuck it under the carpet, pass it behind furniture, or invest in a cable management system. Anything is better than having the cables lying around, however, we recommend you to invest in a cable management system.
What can you use the PS4 camera for?
PS4 Camera is a great accessory for your gaming console. It can be used as a traditional camera, you can record audio, and you can chat with your friends during online games. It functions as a device to enable motion-controlled games, it accepts voice commands (e.g., launching a game, returning to home screen), and you can use it to log into the system using facial recognition. Most importantly, it is an essential accessory for PS4 VR gaming.
Can PS4 Camera work on PS5?
The PS4 Camera works on PS5 with a camera adaptor. Anyone who owns a PS VR headset qualifies for a free adaptor from Sony, but you can only get one free adaptor per household.
What is the AUX port on PS4?
The AUX port is the proprietary port used for the PlayStation Camera.. USB cables are useless for this purpose because it is a proprietary connection. The cords listed in this article make sure you have the right solution.
Conclusion
Being limited to a proprietary cable by the manufacturer is really a flaw in the product design. If connections were compatible with the cables on the market, replacement would be easier. Thankfully some manufacturers still offer solutions that can help you out. This may continue to be an issue unless Sony PlayStation goes wireless or improves the design in the future.
When choosing an extension cable, make sure that you measure the distance first to get the length you need. Do not skimp on price and sacrifice cable performances or you will ruin the gaming experience with slow data transfer. The PS4 camera provides opportunities to enhance your gaming experience, especially if you decide to experience VR gaming. Spending a little extra on extension cable to improve that gaming experience is money well spent.