The Playstation 5 was released on November 12 2020 in a variety of countries including North America and Australia. A week later it became available to the rest of the world.
There are currently two variants of the PS5, the digital edition is the cheaper option but it lacks the Blu-ray optical disc drive that the more expensive option enjoys. In other words, the cheaper option relies on digitally downloaded games.
The PS5 has a solid-state drive, an AMD GPU with 4K resolution, and up to 120 frames per second, and, perhaps most impressively, it is backward compatible with the majority of PS4 games, especially PSVR games for which you might need a PS5 camera extension cables for your PS% camera. In short, it's an impressive bit of kit.
However, despite the improvements in graphics and game loading time, the console still needs cables to provide it with power and connect it to your screen.
These are the weakest point, they are surprisingly easy to damage. The good news is that they can be replaced. In fact, the power cable for the PS4 is the same as the one for the PS5, which gives you plenty of options, even if Sony doesn't offer a replacement cable.
Things To Consider Before Ordering a Replacement Cable
Before you order your replacement cable it is a good idea to spare a few moments to think about the following.
Sony doesn't currently offer a replacement cable for the PS5. That means you will need to use one of the many aftermarket options. Of course, if the cable was damaged during delivery you should take it up with Sony.
When looking at aftermarket options be certain you know who you are dealing with. If you don't recognize the name of the supplier then ask around and check social media. It is worth a few minutes to ensure you get a high-quality cable and ensure you are not ripped off.
Sony states that the PS5 digital version uses 340 watts while the standard version uses 350 watts. The power cable runs through an adapter box that can handle the dual voltage. This allows the PS5 to be used in European countries and the US, running on anything between 110 and 240 volts.
The original power cable supplies 10 amps of power to your PS5, make sure any replacement cable offers the same.
The PS5 uses a standard C7 connector which is squared off on one side. It is possible to use a C7 connector that hasn't been squared off but, to ensure good connectivity, it is best to use a cable designed for this purpose.
It is worth checking before you buy
The average replacement power cable for a PS5 is less than $20. If you are looking at paying more than this then you should be questioning what you are getting for the extra money.
Most cables are priced at a similar rate, leaving you free to choose the supplier you are most comfortable with.
Playstation 5 Replacement Power Cord
Tpltech AC Power Cord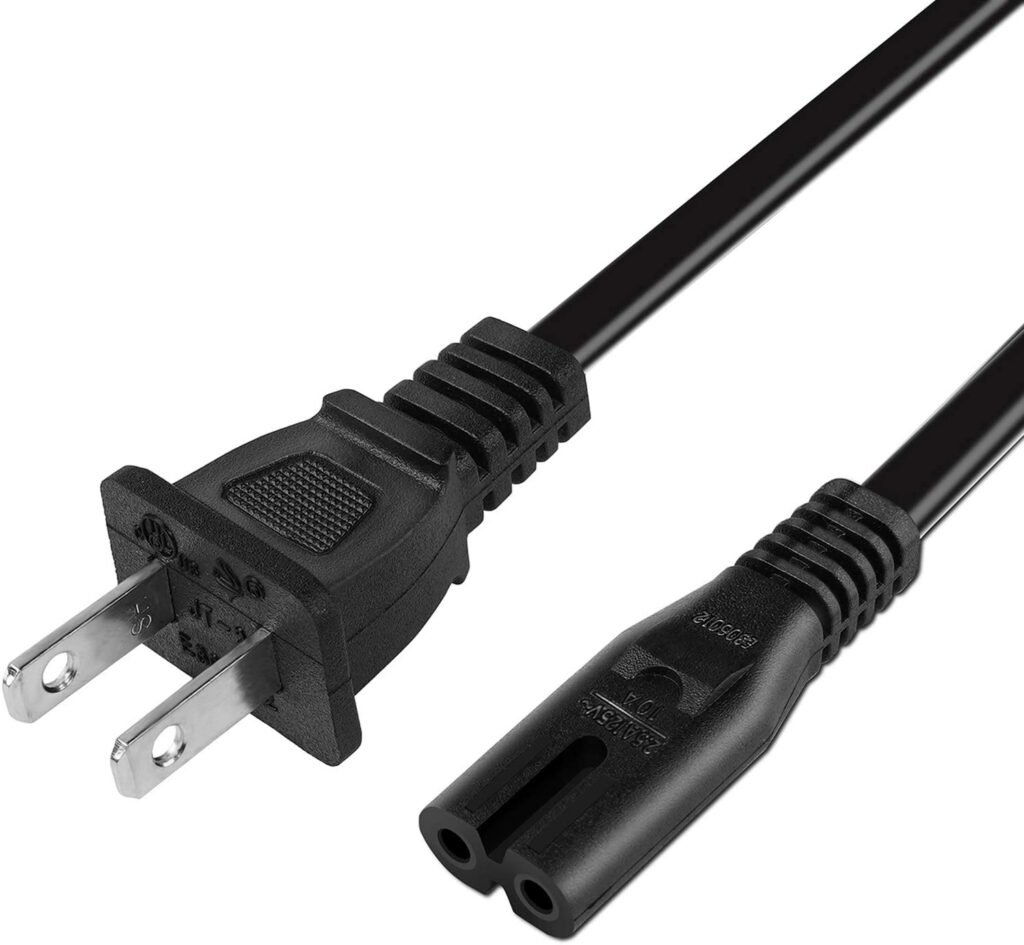 The Tpltech power cord is listed as Amazon's choice, making it a safe bet This cable is offered in a variety of lengths, from 3.3ft long to an impressive 12ft. That will help if you are looking to reposition your PS5 and it is not near the power socket.
This cable is compatible with the PS3, PS4, PS5, and several versions of the Xbox. It has a high-quality 18 AWG 2 slot connector and is UL certified. The cable also offers voltage protection, overheat, and short circuit protection. This helps to ensure your PS5 remains in working order.
Tpltech offers a 30-day refund policy and 12-month replacement for specific issues. If you do have a problem with this cable it is worth contacting them.
---
Trospow Power Cord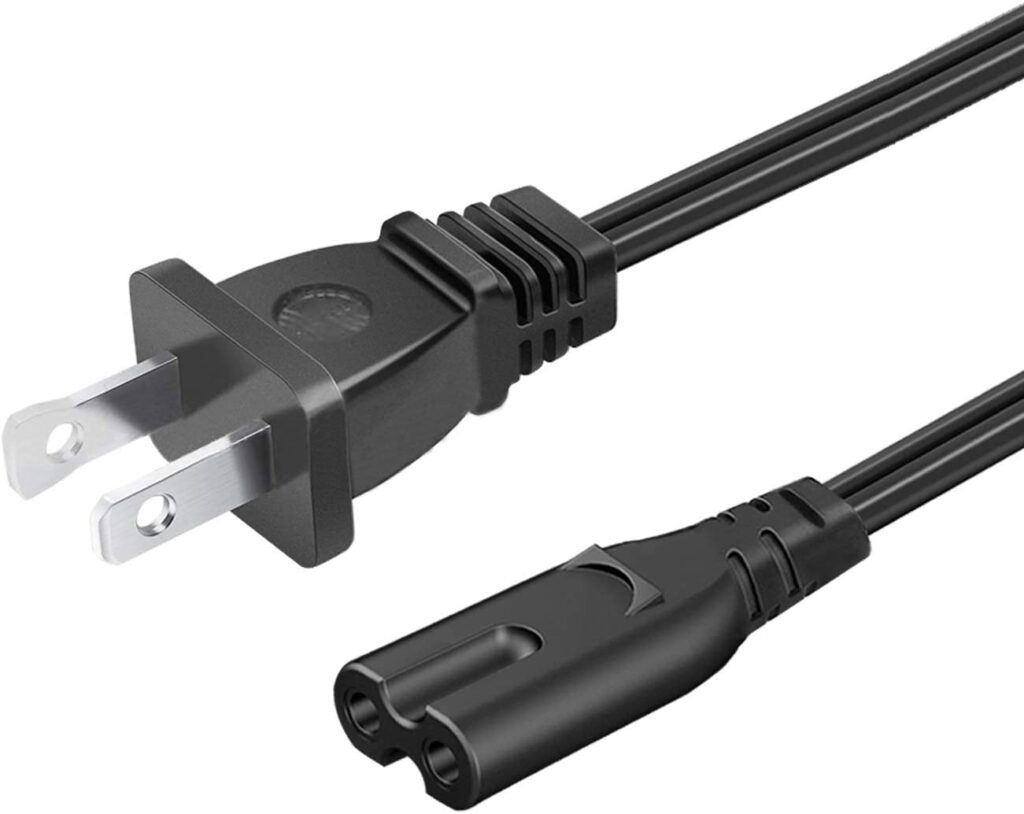 The Trosplow replacement power cord for your PS5 is also a good option. It comes with the standard 2-prong plug and the C7 connector ready to slot straight into your PS5. The cable delivers 10 amps or 7 amps at 125 volts via the IEC-320 C7 connector. It is just over 8 feet long, allowing you to position your PS5 almost anywhere in the room.
The cable is fully molded to help protect it, your PS5, and you from any electrical issues. This adds durability and helps to ensure performance. It weighs approximately 4 ounces, and comes with a 12-month warranty, making it a sensible investment.
---
Bicmice AC Power Cable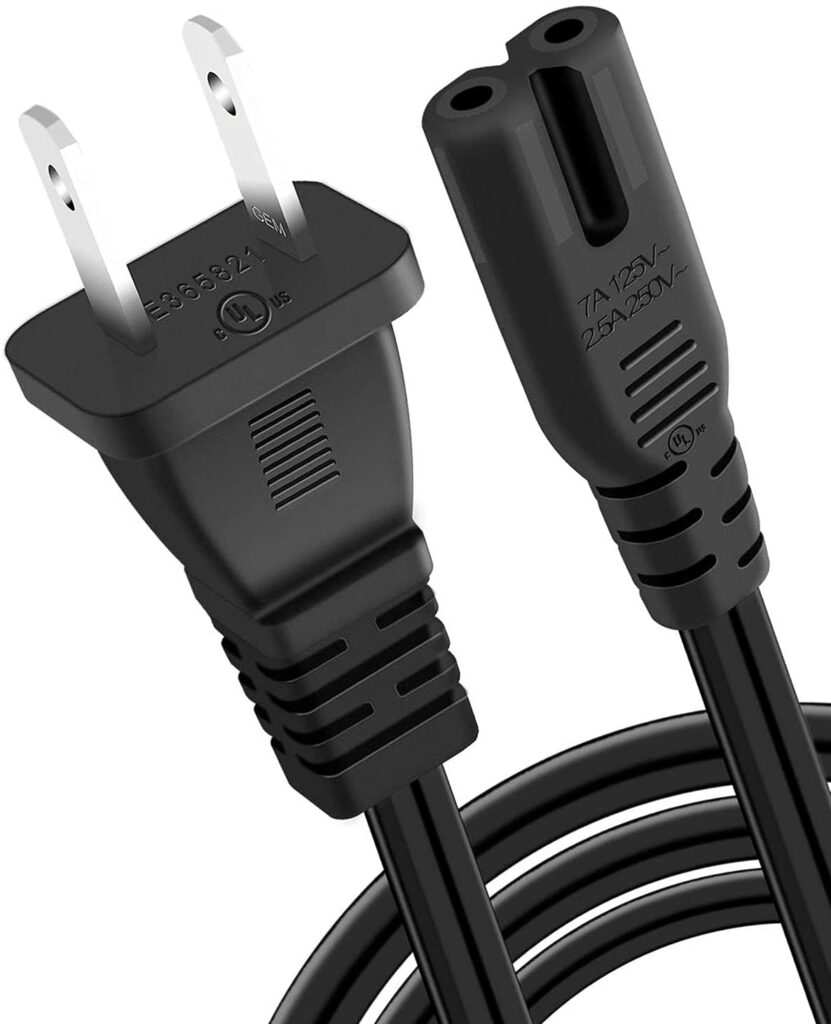 If you are looking for something slightly shorter then the Bicmice AC power cable could be the perfect solution. It actually comes in two options, 6ft or 12ft, depending on which suits you better.
The cable has the standard 2 prongs NEMA 1-15P plug offering 7 amps of power at 125 volts. It is worth noting this cable is non-polarized, the original PS5 is polarized. At the other end is the standard C7 connector. The cable is molded and the connectors are gripped to reduce the likelihood of damage when plugging and unplugging your PS5.
Bicmice offers a 30-day money-back guarantee and will exchange the cable for free for up to two years if it has a manufacturing fault. It weighs approximately 3 ounces and is durable enough to be carried with you when necessary.
---
PWR+ Power Cord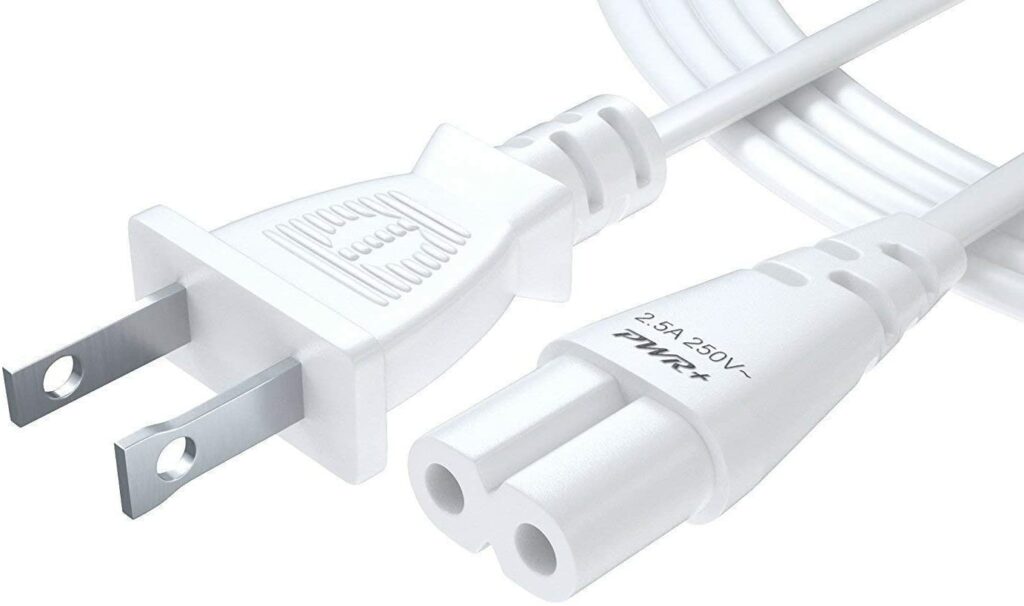 The first thing you will notice about the PWR+ power cord is that it is white. This doesn't affect its ability to do the job but it does fit nicely with the color of the PS5. That makes this cable worth considering if you like clean lines when setting up your game system.
The cable is 6ft long, has a standard figure 8 connector and 3 prong plug meeting IEC-60320 standards. The PS5 connector is a C7 and the power plug is a fifteen-pin NEMA. The cable is designed to handle up to 300V, much more power than your PS5 can handle.
Pwr+ offers a 30-day refund and 24-month exchange for manufacturing defects, giving you peace of mind when you order. It weighs approximately 3 ounces.
---
Playstation 5 HDMI Replacement Cable
While the power cable is most likely to be pinched or damaged, it is worth sparing a moment to consider the HDMI cable. This is also easily damaged and it is worth getting hold of a spare or a replacement one.
Here are a couple of options worth considering.
Powerbear HDMI Cable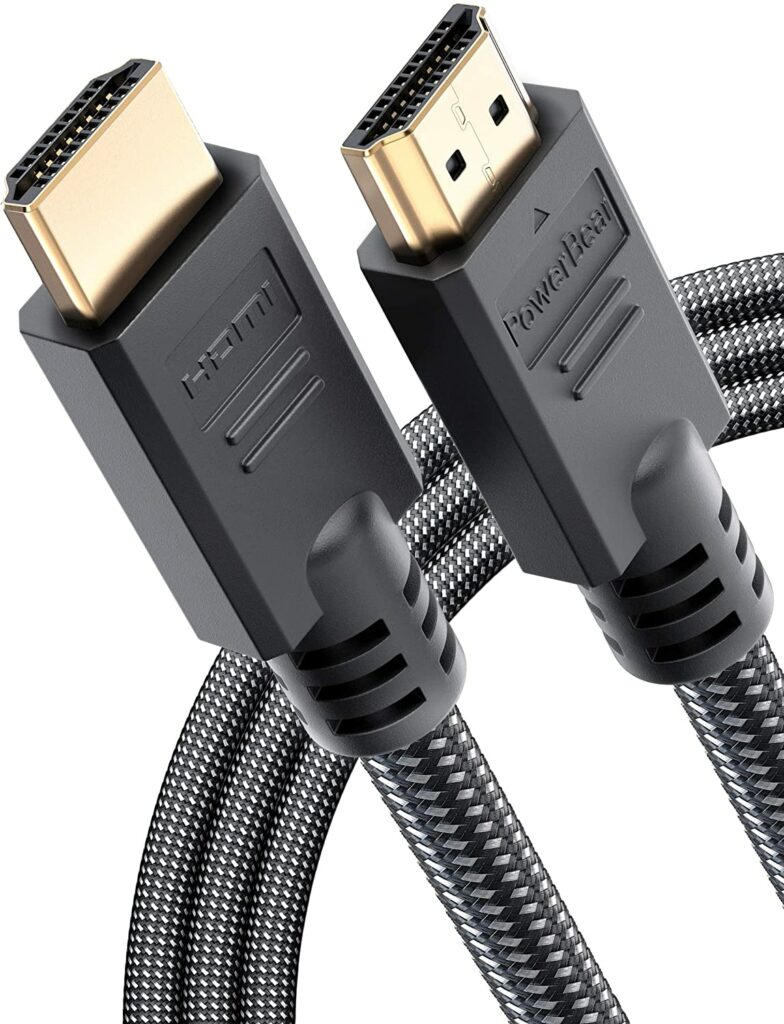 The key when choosing an HDMI cable is to make sure it is 4K compatible, because your PS5 can deliver this resolution! The Powerbear HDMI cable can handle 4K at 60Hz. This offering is 10ft long but it is possible to get the cable in a range of lengths, from 0.5ft to an impressive 50ft. Although you may experience signal loss if you try to use 50ft of cable!
The connectors are gold plated to protect against corrosion. It uses 30WG copper wire and has tripe tin shielding. This is encased in double braided premium nylon and guarantees a great connection between your console and your screen.
It weighs approximately 6 ounces and is ready to use, just plug and play to get your OS5 back online.
---
iVanky HDMI Cable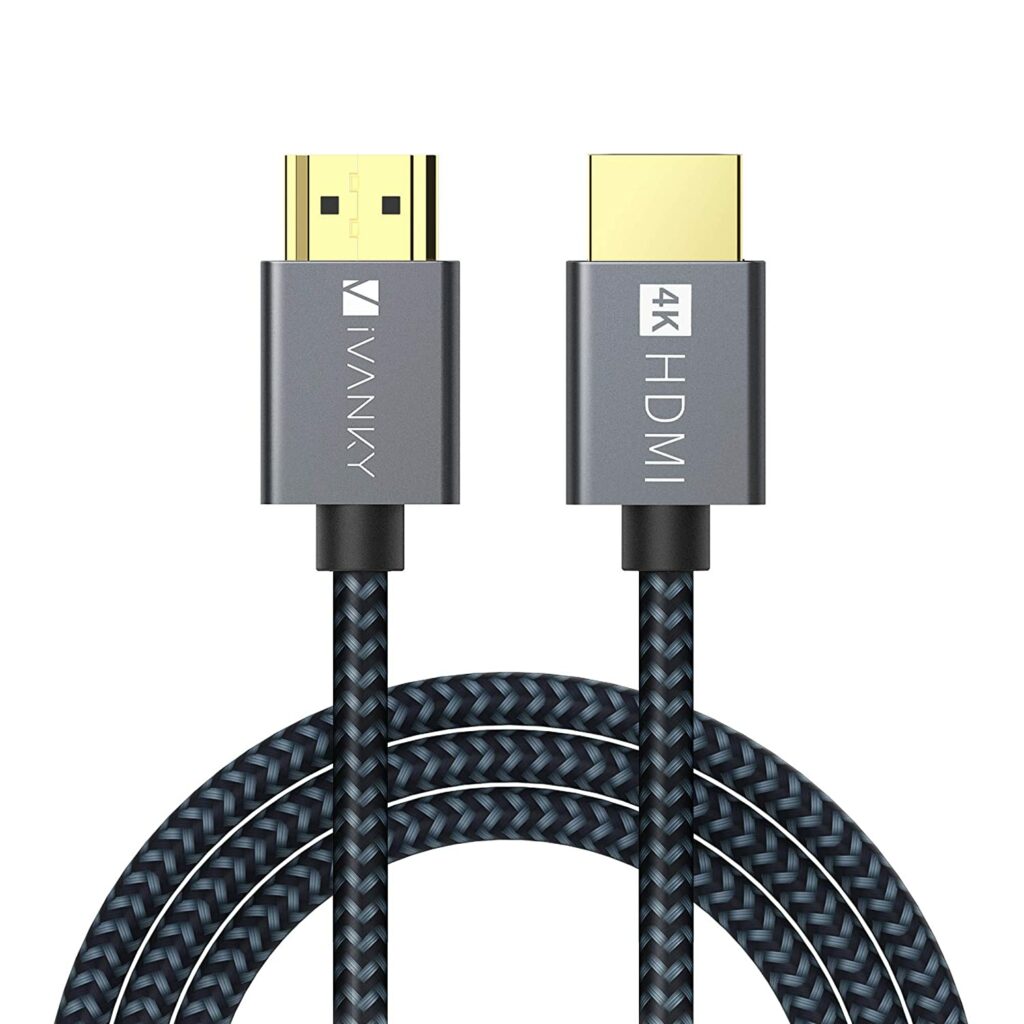 The iVanky HDMI cable looks stylish. It has a high-quality nylon braided jacket that protects the copper wires and tin shielding. The connectors are gold plated to provide corrosion resistance and the molded connectors help to ensure this cable is durable enough to be plugged and unplugged multiple times.
The cable is 10ft long and supports Gbps transfer rate with 4K and Ultra HD. It is even tested to withstand being bent in excess of 10,000 times, helping to ensure it can be carried with you wherever you go.
This cable weighs just 4 ounces and is covered y the standard 30-day refund policy as well as a comprehensive customer support team who will assist you with any queries.
---
Final Thoughts on PS5 Replacement Cables
The Playstation 5 is a great bit of kit but it needs a power cable. Even if your cable is working well, it is worth investing in a spare, you never know when you may need it and it will keep you playing. That is worth the few dollars it costs.
Take your time choosing the cable to ensure you have a high-quality cable with the correct spec. This will prevent you from 'cooking' your expensive PS5.
At the same time, invest in a replacement HDMI cable to ensure your machine is always ready to use. You should also think about PS5 controller replacement and extension cables. You can even use the cable to help out a friend.