Virtual reality devices are rapidly growing in popularity and with good reason. It isn't just the ability to escape the real world for a short period. The latest devices and games are becoming increasingly real, which makes it a better experience. In fact, the general consensus is the Valve Index is one of the best options currently available. That is what makes it so frustrating when the cable gets damaged, you need a good replacement fast.
All About The Valve Index
The Valve Index is one of the most expensive virtual reality headsets currently available. It was released in 2019 and can be purchased as a complete package with headset, controllers, and speakers. Each of the components can also be purchased individually, allowing people with an HTC Vive to upgrade if desired.
This provides a cheaper way to get the Valve Index although the experience is not quite as good when using a Vive headset. The headphones are integrated into the headset and sit just off the ear. It also has an IPD slider and offers eye relief.
It tracks your movements with the Lighthouse 2.0 tracking system and there is just one cable that delivers power and carries audio and video where it needs to be.
The good news is that, if you damage the cable, it can be replaced. Interestingly, Valve doesn't sell the cable. You can request it from them under the support agreement but it is at their discretion whether they give it to you or not. Fortunately, there are aftermarket options.
Replacing the cable is surprisingly simple. You will need to remove the face gasket and then detach the top cable guide. You can then pull the headset plug out of the HMD socket and remove the cable guide to finish releasing the cable. Putting the new one in is simply a reverse of this. 
Considerations When Looking For A Valve Index Replacement Cable
Although the support given by Valve for the Valve Index is excellent you can't currently purchase a replacement or an extension cable from them. That means you will need to choose an aftermarket version. You could also try to fix it yourself, we have a "How To Repair" guide for USB cables, but that isn't an option for everyone. And if it isn't a option for you, look at the following points before you buy.
The first step is to check out who has manufactured the replacement cable. You should recognize the name of the manufacturer and perhaps have direct experience with them. This will help you to feel confident when placing your order.
If you don't know the manufacturer, then speak to friends, family, and colleagues. They will be able to help you decide regarding the authenticity of the cable on offer.
It can also be a good idea to look at online forums and social media. You are certain to get honest feedback regarding the different manufacturers and the cables on offer.
Of course, reviews like this one can also point you in the right direction!
It is always worth being aware of the average cost of a Valve replacement cable. This doesn't just help you t budget for replacing your Valve Index cable, it also ensures you don't pay too little or too much. Cables that are much more expensive than the average need to have a defining feature that makes them worth the extra money.
Equally, anything that is exceptionally cheap needs to be approached with caution, you need to be certain that it does the job you need it to. After all, there is little point in saving money today only to have to replace the cable in a few weeks.
There isn't a huge amount of things that can go wrong with a cable, except for damage from bending too much or pulling on the connections. However, it is still nice to check if the manufacturer offers a warranty and, if it does, how long it is. This shows their confidence in the project which should make you feel better about investing.
To help you make the right decision here are some of the best Valve Index replacement cables currently available:
Power Cable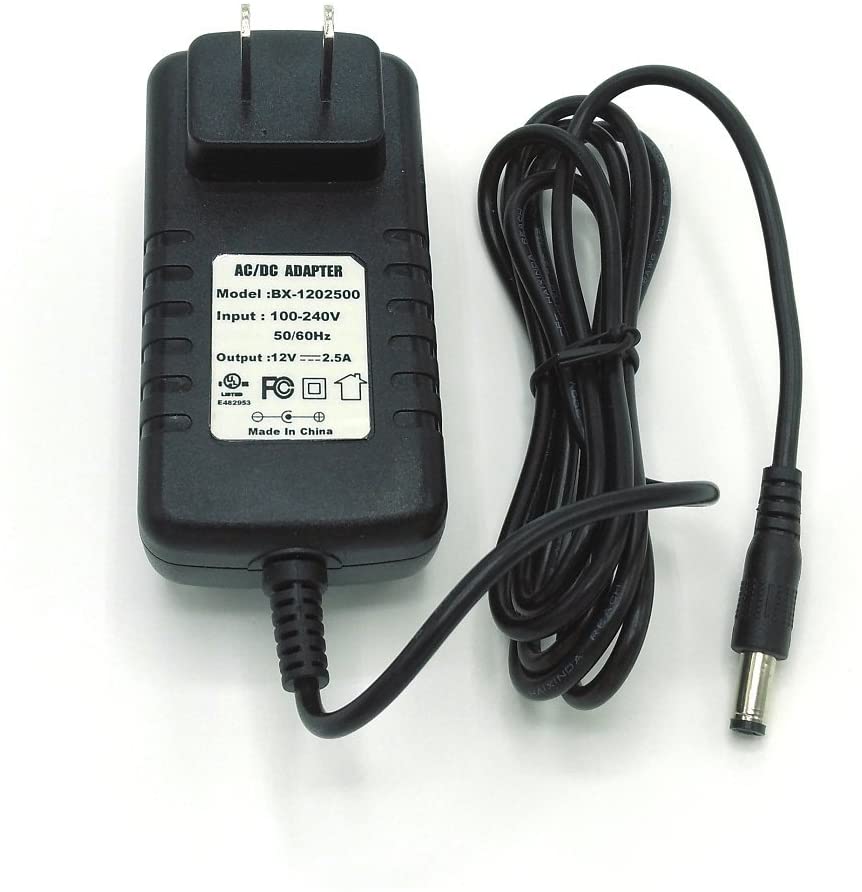 The power cable goes from the Valve Index base station to your PC. It supplies power at 12v and is actually the same cable as the HTC Vive. In general, you won't damage this cable as the base unit doesn't usually get moved. However, it is possible and you'll want to have a replacement handy.
This offering from IRCtek is a good option to keep the power to your base station. It accepts an input voltage of 100-240 volts at 50/60hz and provides an output of 12v (2.5 amps). It's 1.8 meters long and ready to use out of the package, ensuring you can keep gaming.
---
Headset Cable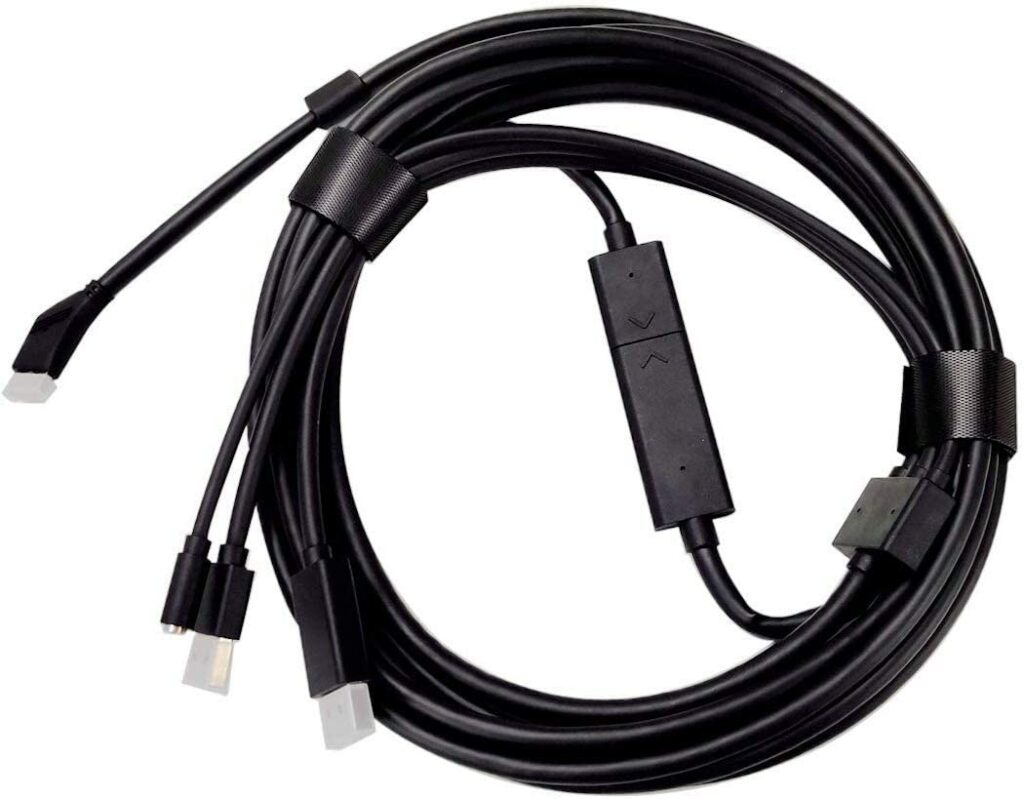 The headset cable is also known as the trident. It is effectively the most important part of your setup. You will find three connectors on the cable, a DisplayPort, a power connection, and a USB. The Display Port and the USB work together to create the visual and audio virtual experience, the power connection does exactly what it says, gives you power to your headset.
Replacing this has been complicated in the past but there are now several non-original replacement options that work as effectively as the original. It is worth taking a look at this cable from Trebleet. It is designed exclusively for the Valve Index and won't work with other virtual reality devices. IT has the same three connections for your base unit as the original. At the other end of the cable is the single port that plugs into your headset and gets everything working properly. The cable is sturdy and possible more resistant to being bent and twisted than the original. You'll get high-quality signals and it is much quicker ordering one of these than trying to get one out of Valve Index.
The offering from Trebleet is five meters long and durable, making it a great investment even if your cable is currently working okay.
---
Extension Cables
Replacing your headset cable may only be one part of your problem. It may also be necessary to extend the length of the cable to facilitate gameplay. The replacement trident cable is designed with the exact same connections as the original and is the same length.
The good news is that it is possible to extend the cables, you simply need the right extension cables, these are best done individually.
Rankie Display Port Extension Cable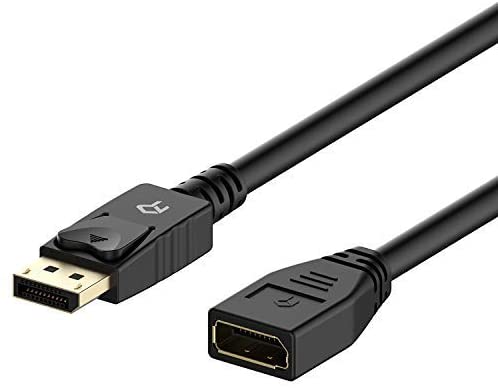 The Rankie display port extension cable is just 6 feet long but one of the best options currently available. It has tinned copper cores with standard PVC covering on each conductor. All the individual conductors are then surrounded by an aluminum braid and a protective PVC jacket. This ensures a first-class signal without interference. It even has a latch connector to ensure you can't accidentally pull them apart.
Simply plug it into your trident cable and you can move further away from the base unit. If you need to unplug it has molded grip style connectors.
---
Amazon Basics USB Extension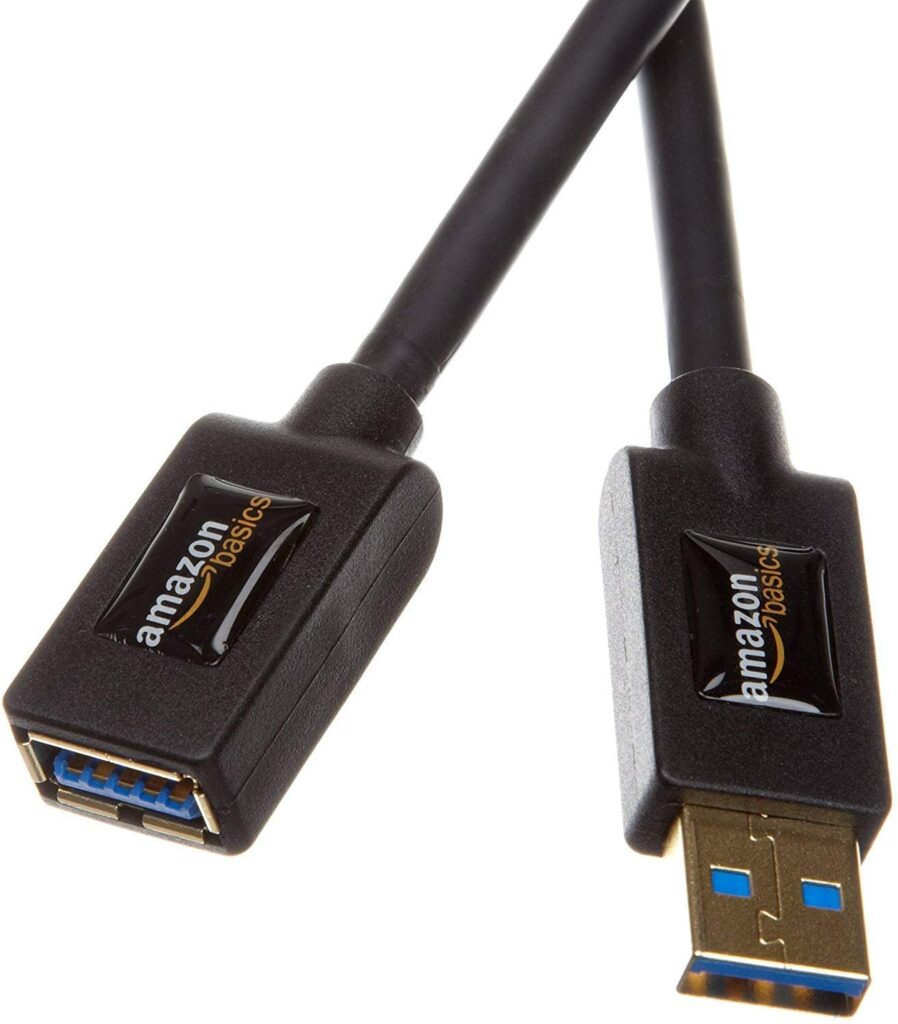 Alongside extending the Display Port Cable you'll want to extend the USB cable. This is easy and very affordable with the Amazon Basics USB 3.0 extension cable. You can choose your desired length from 3.3ft right up to 9.8ft, ensuring you have a long enough cable for your system. It may be the Amazon basic option but it is a high-quality cable with molded rubber grips and gold-plated connectors.
As with all these cables, it is simply plug-and-play. The gold-plating and built-in shielding ensure the signal is interference-free, that's important when you are on your Valve Index.
---
Belker 36W Power Supply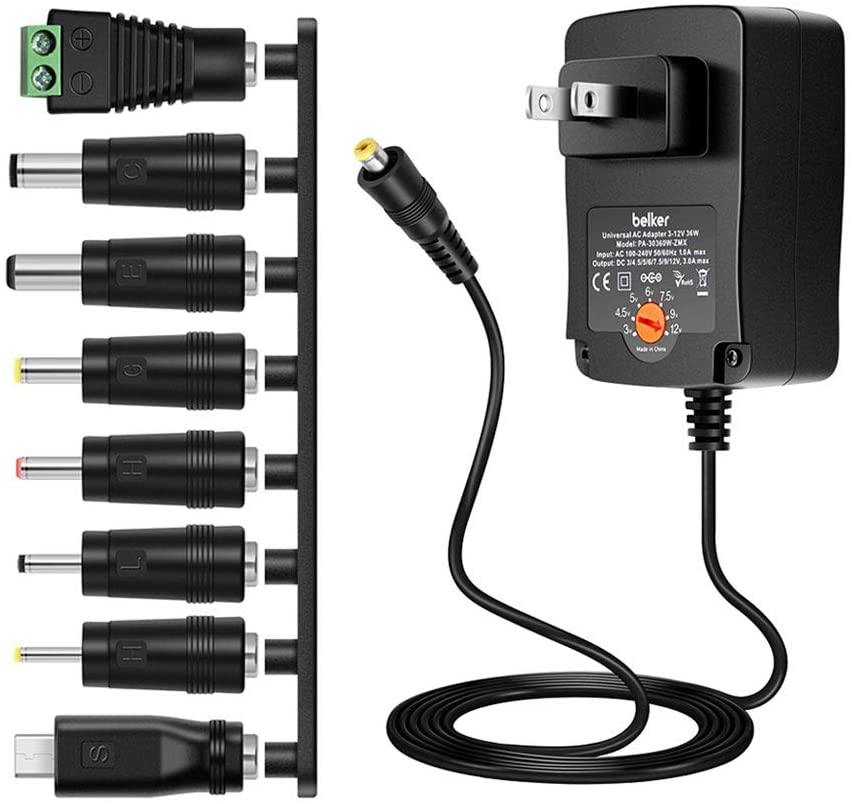 There is little point in extending the USB and Display Port if you don't also extend the power cable! This offering from Belker is the top choice on Amazon and for good reason. It comes with a huge array of adapters, ranging from 0.7mm to 2.5mm allowing you to effortlessly extend your power supply.
Of course, it is recommended that you use a surge protector when plugging in your Valve Index gear, it will save it from being damaged unnecessarily.
---
Final Thoughts
A Valve Index is a high-quality piece of kit that deserves to be looked after. Using the best quality replacement or extension cables ensures that your Valve Index can keep working and you can enjoy your virtual gameplay.
The cables above will help to ensure this is possible without facing a lengthy and complicated delay trying to get cables from Valve Index. They usually only offer replacements if yours are damaged and you bought the Valve Index new.