The Xbox X is a more powerful version of the S. It can support 8K resolution with a frame per second of 60 while the S only manages 4K at the same rate of frames per second. However, the S is significantly cheaper to purchase and, for many gamers, it is a good choice.
The main difference comes down to graphic quality and capability, if the games you are playing need high-quality graphics or you simply demand them then you'll want the Xbox X, if not the S should suffice.
Regardless of which you choose, or already have, you'll be interested and perhaps relieved to know they have the same cables. Best of all, if the cables become damaged they can be replaced with minimal fuss.
Cables With Xbox X and S
There are several cables that come with your Xbox X or S:
Power supply cord
The standard power cord that comes with the Xbox X and S is rated at 7 Amps and 125 volts. At the one end is the standard plug which goes into your wall socket. At the other is a figure of eight connectors that goes straight into the Xbox. It's approximately 3.5ft long.
In theory, this makes it very easy to replace a damaged or lost power cord, simply choose one of the same ratings.
But, you should be aware that this can invalidate any warranty you have.
HDMI
There are two types of HDMI cable, the 2.0 and the 2.1. Both cables use the same connector and can be plugged directly into the back of your Xbox and into your television or another type of screen.
It's worth noting that the Xbox X comes with an HDMI 2.1 cable that is 6.5ft long. In contrast, the Xbox S has an HDMI 2.0 cable that is 5.5ft long!
2.0 vs 2.1
Choosing between the two is comparatively easy, the 2.1 comes with the Xbox X because it supports greater quality graphics:
The 2.0 HDMI cable can support 4K images at a refresh rate of 60fps. It can even cope with 8K images at 30fps. That makes it perfect for the Xbox S with its lower graphic spec. It is also the cheaper option.
The HDMI 2.1 cable is designed to support 8K images at 60fps, 4K at 120fps, and will even handle 10K resolution, when it becomes an option. This makes it the better choice for the Xbox X with its higher graphic specs.
However, either cable will do the job in both the Xbox X or S, you simply need to choose the one that your budget allows.
USB C Charging Cable
The USB-C charging cable plugs into the Xbox with a standard USB-A connection. At the other end is the USB-C connector that plugs into the controllers, allowing them to be recharged and used wirelessly. This cable can also be used to charge the wireless headphones you use when playing
You should note that the Xbox X and S controllers can be powered via batteries or rechargeable batteries. The charging cable is only effective when used in conjunction with the Xbox USB-C play and charge kit. However, you should note that rechargeable batteries generally last longer than the Xbox pack.
The USB-C controller can be put into any wireless headset that has this type of connection. Providing you have this type of wired headphones you'll be able to continue playing even when your headphones have run out of charge.
Of course, it can also be used to charge the headsets.
Ethernet Cable
The final cable is the Xbox Ethernet cable. This connects you to the internet and is a good idea as it ensures you have a reliable and consistent internet signal. If replacing this it is advisable to use Cat5e cable as this offers the fastest possible connectivity.
Best Xbox Series X/S Replacement Cables
Now you know what cables you have and what you may need to replace or extended with Xbox series X/S extension cables, you'll be pleased to note the best cable in each class is listed below. Simply click the link, purchase your replacement cable, and get back to gaming!
Xbox Series X/S Replacement Power Cord
Tpltech Power Cord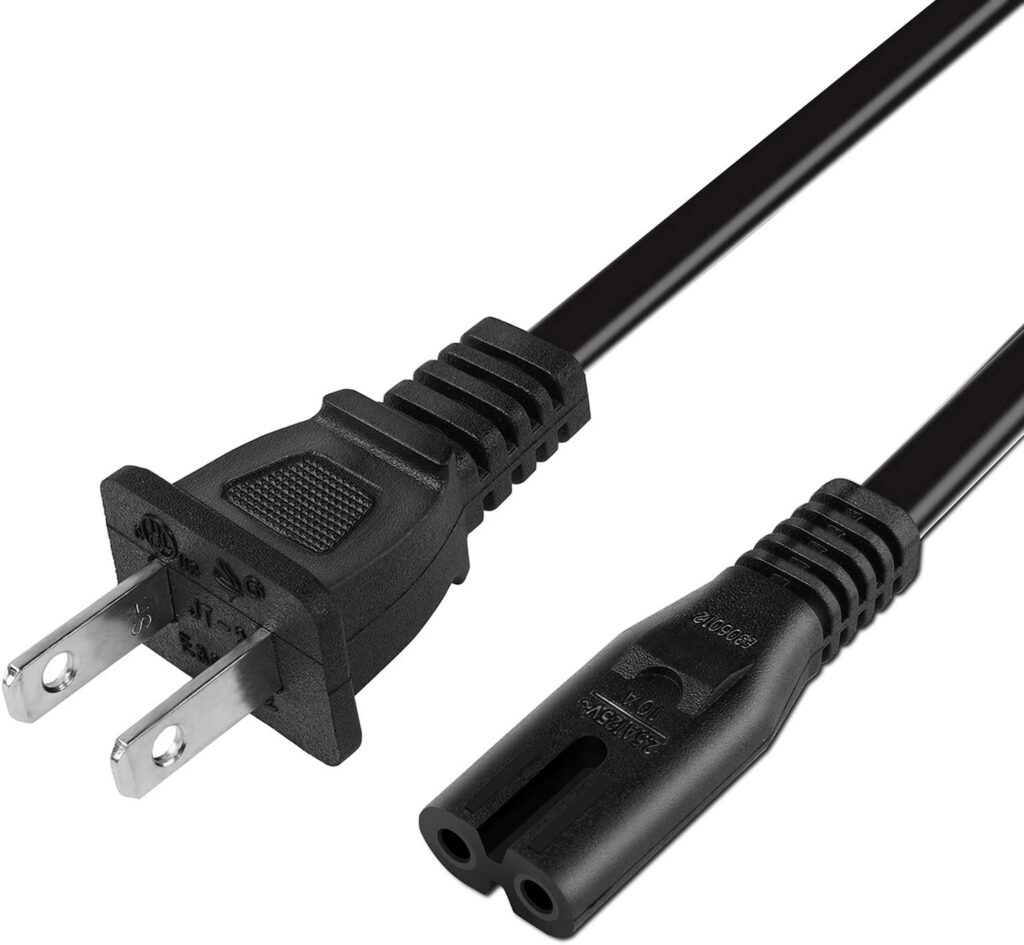 The Tpltech power cord is designed for the Xbox X and S. It is also compatible with the Xbox One S and X as well as the PlayStation.
The cord can be purchased in a variety of lengths ranging from 3ft to 15ft and has the standard figure of eight connectors. It is rated at 10 amps and 125 volts and comes with a 12-month free replacement guarantee.
It is worth noting that users have reported no issues with this cable and the Xbox X and S but that it doesn't actually power the Xbox One.
---
Xbox Series S HDMI 2.0 Replacement Cable
IvankyHDMI 2.0 Cable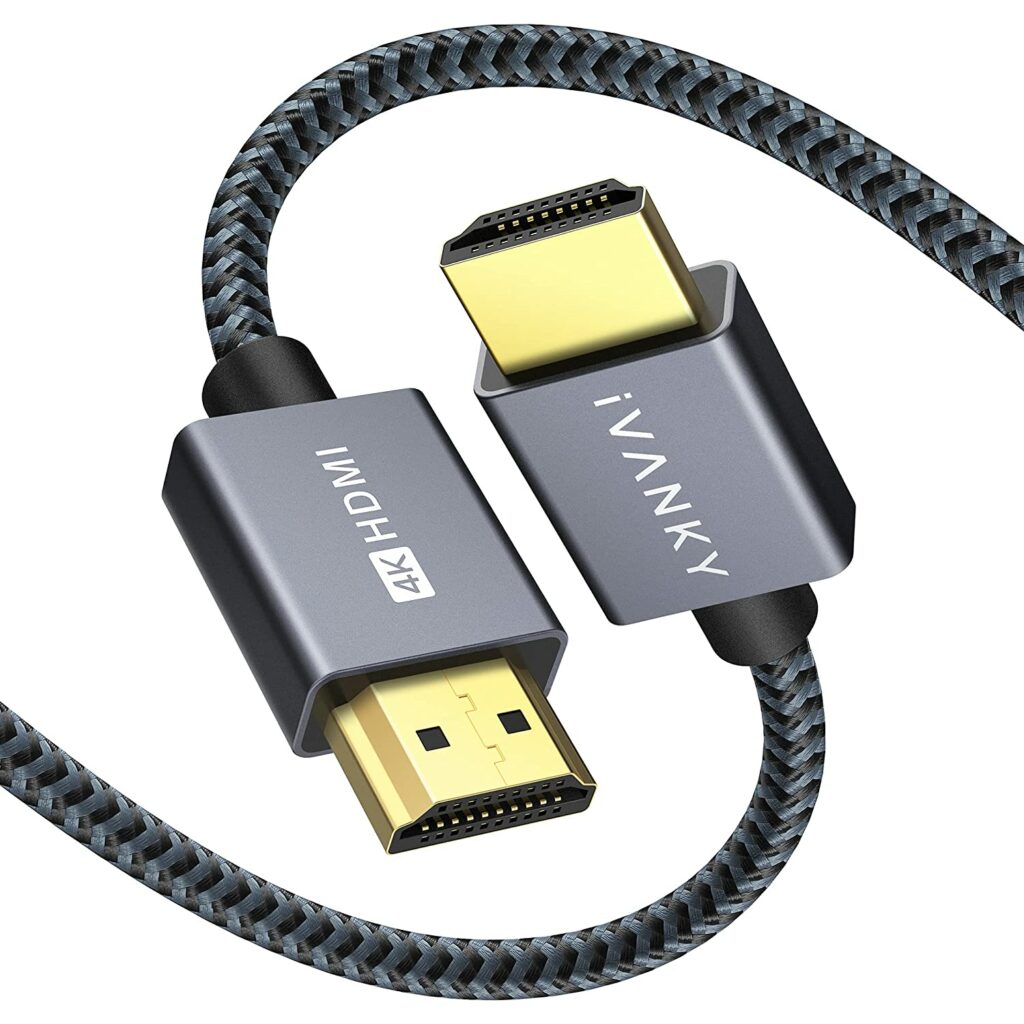 The Ivanky HDMI 2.0 is a great option for the Xbox X or S, although perhaps not capable of the entire graphic range that the series X can manage. It supports 8 4K @ 60Hz with 1080 pixels and 48 bit/px HDR color depth.
The cable is braided and comes in an array of sizes, ranging from half a foot to an impressive 40ft long. It has been tested to withstand 15,000 bends and has gold-plated, corrosion-resistant connectors.
The cable generally has excellent reviews although several users have commented on the cable developing issues after a few months. However, in comparison to the thousands that have been satisfied this is still an excellent choice for your Xbox series X or S
---
Xbox Series X HDMI 2.1 Replacement Cable
Cable Matters HDMI 2.1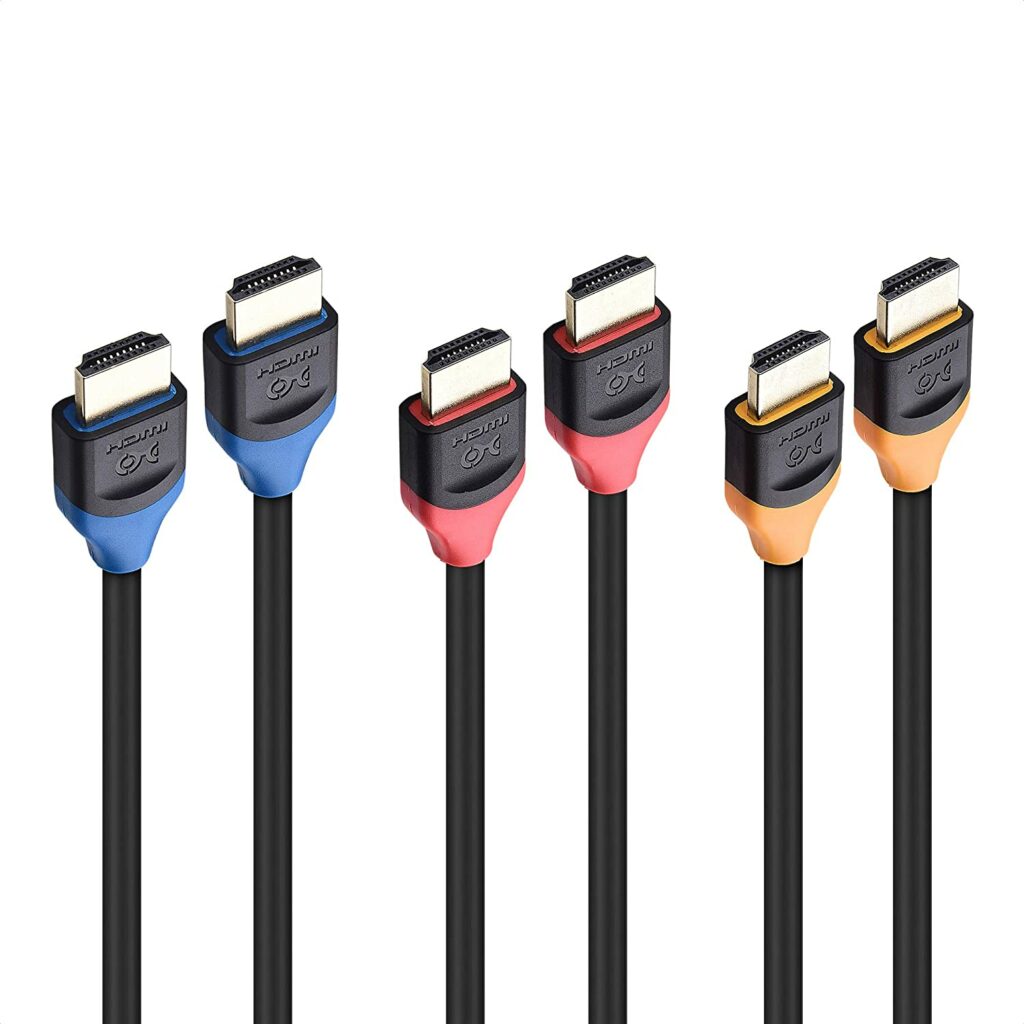 If you have the Xbox series X or simply want the best possible quality cable then you should consider this HDMI 2.1 offering from Cable Matters.
It is actually sold as a three-pack, all three HDMI 2.1 cables are capable of 48Gbps, support 8K @120Hz and 4K @240Hz. The cables are available in three size options, 3.3ft, 6.6ft, and 9.8ft. This allows you to simply replace your cable, shorten it, or even, lengthen it without losing signal quality.
The Cable Matters 2.1 HDMI cable also has gold-plated connectors with easy molded grips for durability.
It is worth noting a very small number of customers have had issues with this cable. However, they have all received excellent customer service from Cable Matters, making them an attractive and affordable option.
---
Xbox Series X/S USB-C Charging Replacement Cable
Jsaux USB-C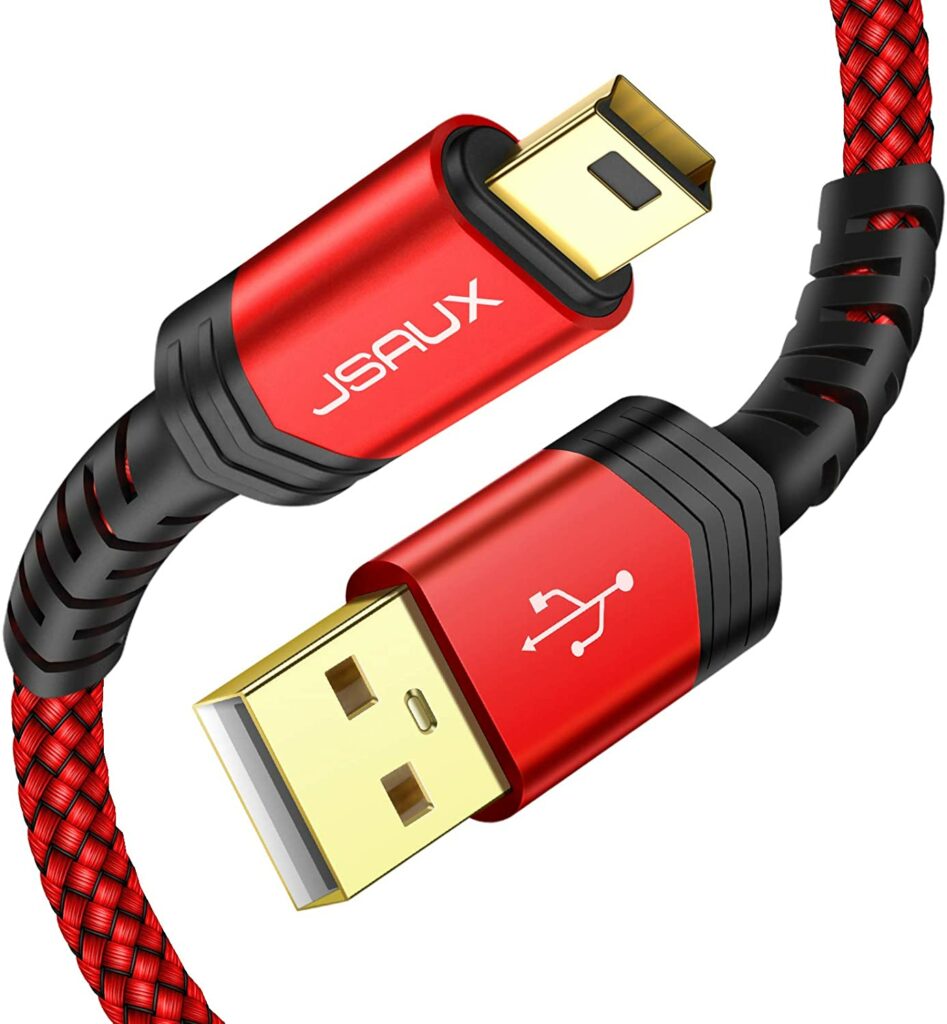 If you need to replace the charging cable on your Xbox series X or S then the Jsaux USB-C charging cable is worth a look. Nearly 100,000 people have bought it already and the majority of these were happy with their purchases.
General comments include the build quality and the service received by the customer support team.
The cable is available in a selection of colors, including red, blue, and green. It can also be purchased in different sizes, including 3.3ft, 6.6ft, and 10ft.
The cables use aluminum connectors for strength and signal quality, the wire is braided and bend tested 10,000 times and it can charge at 5 volts/2.4 amps.
80% of customers are completely satisfied with their purchase and praise the customer service team. That's useful if you are one of the small group that gets a bad cable and needs it replaced.
---
Xbox Series X/S Ethernet Replacement Cable
Mediabridge Cat5e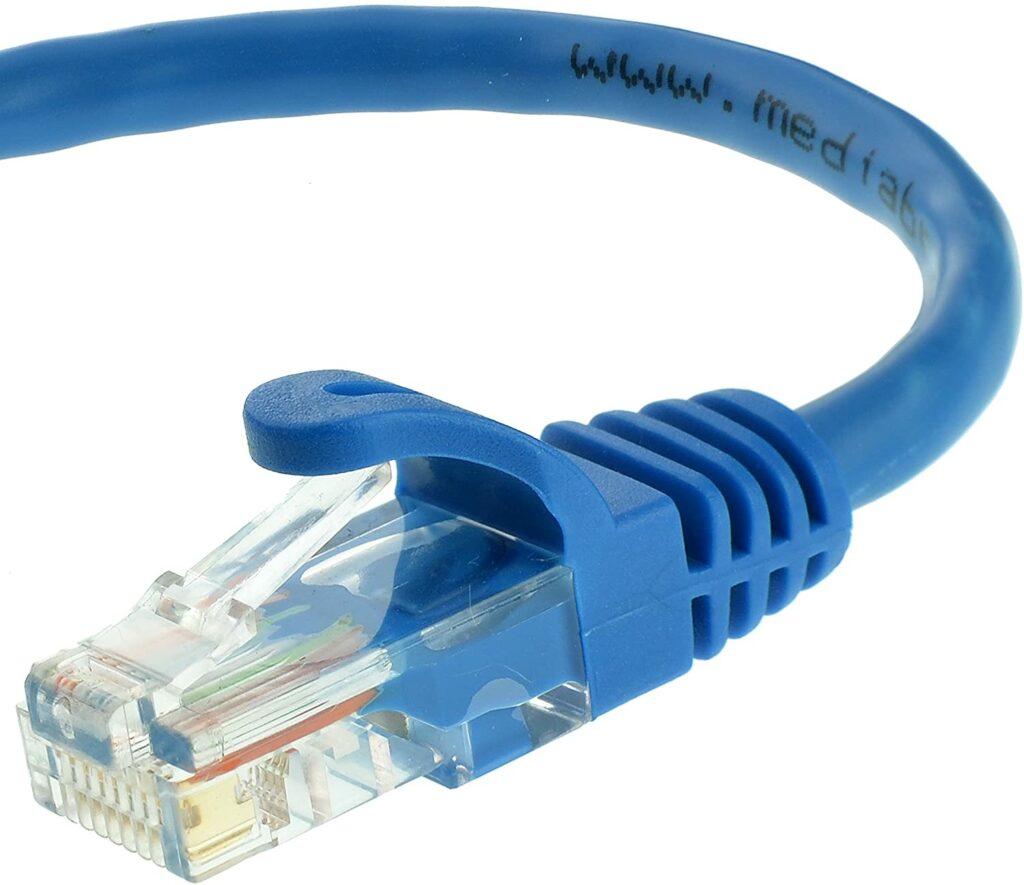 There is a huge array of Cat5e cables on the market at a variety of lengths. To ensure you maintain a good signal quality it's a good idea to keep the length to a minimum. The Mediabridge Cat5e Ethernet Cable is 25ft long although the company does offer shorter versions. More importantly, it is capable of handling Cat6, making it future-proof.
It has standard plastic connectors with clips to secure in position, making it effortless to connect your Xbox Series X or S to the router and get great online connectivity. It can handle up to 10Gbps and is backward compatible with all types of internet.
The twisted pairs inside the cable are separated by PE cross insulation and use gold-plated contacts in the connection points.
You should note some users have suffered issues with counterfeit cables. Fortunately, Mediabridge is very good at resolving the issue quickly and efficiently.
---
Final Thoughts on Replacement Xbox Series X/S Cables
When you buy the latest Xbox you want everything to work perfectly so that you can focus on the gaming experience. However, that doesn't stop you from accidentally damaging or losing the cables.
Fortunately, because all of the cables are standard it is very easy to locate replacements. Simply choose the one or ones you need from the above list, click the link, and order today.
It is that simple to get your Xbox up and running again.