A Network Attached Storage device (NAS) is, as the name suggests, a storage drive that connects to your network instead of your computer. This allows the device to be accessed by anyone on the network. Of course, you can add permissions to the NAS or individual, folders to prevent unauthorized access to specific files.
The typical NAS device has built-in processors and an operating system. This allows it to run an array of applications which ensures it can open virtually any file. You'll find this particularly helpful if you have multiple people accessing the storage and opening an array of different files.
There are two main ways to set up a NAS device:
Via Your Computer
This is the most common approach that people take when their system is starting to run low on memory. In most cases, a USB cable is used to connect the computer to a hard drive or SSD.
At this stage, it is a Direct Access Storage device (DAS) as the computer will be the only item able to access the files. However, you can add your computer to the network and allow file sharing, this ensures other users can access the files although your computer will need to be switched on.
Straight to the Network
This is the preferred option. The NAS is connected directly to your network and can be accessed by anyone on the network. Providing the network is active then the NAS can be accessed.
Naturally, it's a good idea to consider the permissions to files and folders on the NAS drive, this is the most effective way of ensuring the right people can access your files and no one else.
It is worth noting that the NAS device connected to your network will provide faster data retrieval than if you attach it to a computer. You can even use multiple NAS drives to create faster access times and ensure there is spare space when needed.
NAS Adapter Purchase Considerations
The NAS adapter simply allows you to connect your NAS drive to the network or your computer. As usual, there are several worth looking at, you need to consider the following before choosing the best one for your use.
If you need a NAS adapter then you should choose a manufacturer you already know and respect. This will help you to have confidence in your purchase and ensure that it does everything you want it to.
Of course, there will be times when you don't recognize any of the manufacturers and you'll need to do a little research. The best place to start is by asking family, friends, and colleagues. If you trust their opinion and they like the manufacturer then you'll be able to buy with confidence.
If friends and family can't help then it's a good idea to look at social media, online forums, and guides like this. You'll find plenty of people who want to tell you about their experiences with a specific manufacturer or product. It can help you to make the right decision.
Top Tip: There will be some negative reviews, a manufacturer is unlikely to be able to keep everyone happy. You can use the negative to see if there is a connection between issues and assess how the manufacturer dealt with it. This can be fundamental when making a decision regarding the best NAS adapter.
NAS adapters usually connect to the network via an Ethernet cable. However, you'll find many NAS devices now have a USB connection, making it very easy to connect them to a computer. If you want to connect this type of NAS directly to your network you'll need an adapter that has a USB plug for the NAS and an Ethernet connection. You can then run a standard Ethernet cable from the adapter to your network.
Naturally, there are other options, such as allowing your NAS device to connect wirelessly. You need to think about the NAS device you have and how it will connect to your computer or network.
Before buying anything it is always a good idea to check the cost of several versions. This will ensure you are aware of the average cost. If the adapter you are looking at costs a lot more than average you'll want o know what extras you are getting with it.
Equally, if it is significantly cheaper you'll need to proceed with caution, the quality could be inferior.
The Best NAS Adapters Currently Available
The good news is there are plenty to choose from, the following are all reasonably priced and effective. You could do a lot worse!
U-Green USB Ethernet Adapter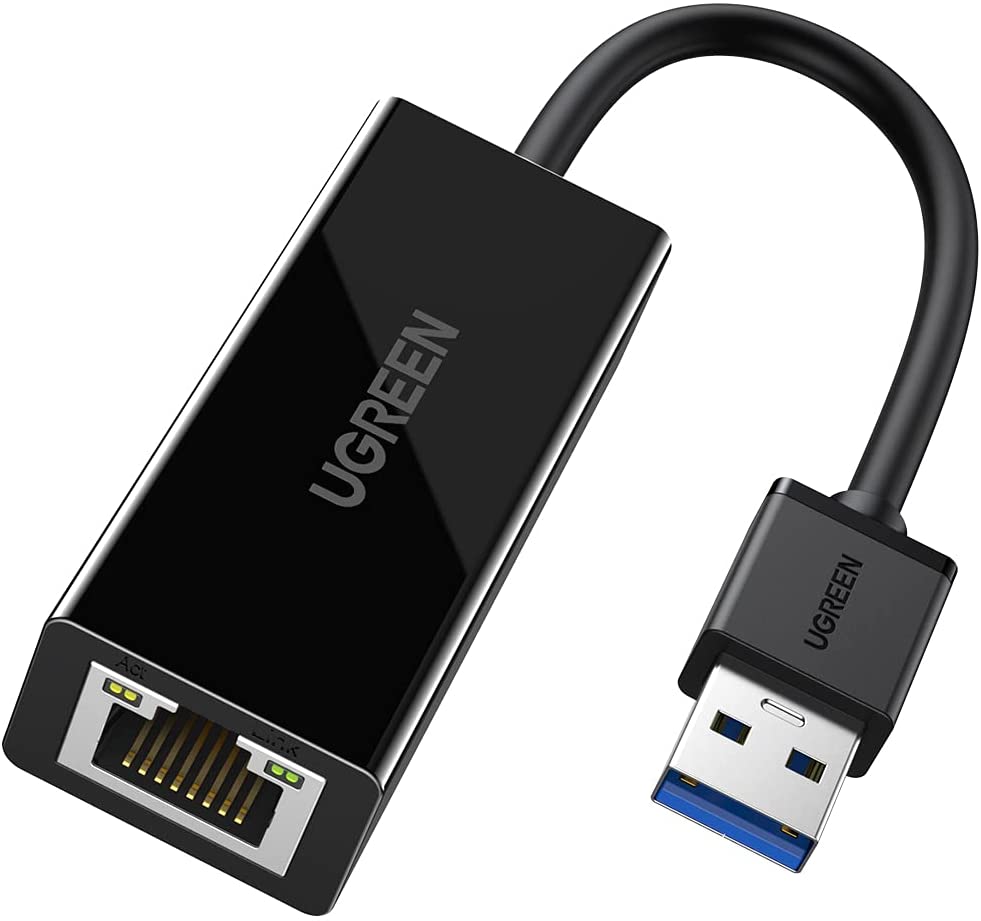 The U-Green USB Ethernet adapter is designed to work with a USB 3.0 connector, although it is also compatible with 2.0. It is a simple box that has an attached USB connection, this can plug straight into your USB NAS drive.
At the other end of the adapter is a box section where you can plug in the standard Ethernet cable. You'll notice the neatly printed 'Ugreen' on the side. The adapter supports 10/100/1000 gigabit Ethernet, making it a great option to get you up and running. There is nothing to install, just plug it in.
It can connect to Windows, Linux, and MAC without any issues. Best of all, it is small and weighs very little, allowing you to take it anywhere with you.
---
IOGear Wireless Adapter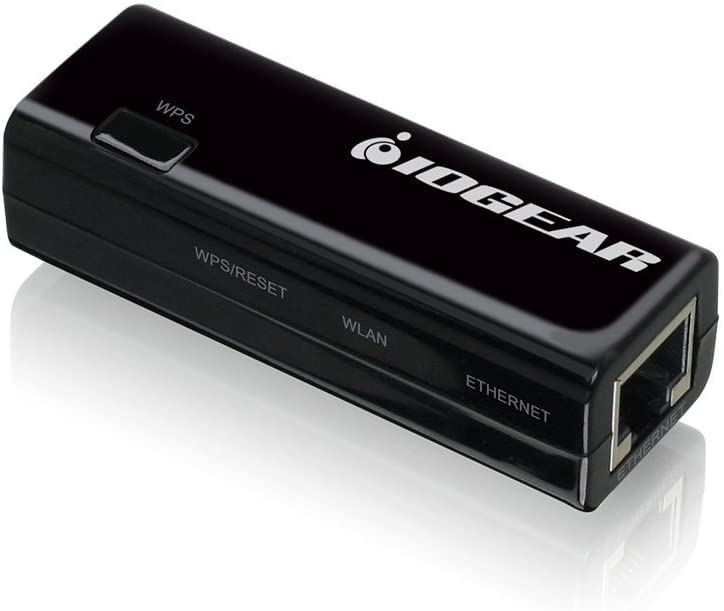 In most cases, it is preferable to use a wired adapter as it offers stable connectivity and this is important when using a NAS as a central storage device.
However, there are times when running a wired connection is impossible or impractical. In these instances, it is worth looking at the IOGerar wireless adapter. This device weighs less than one ounce and can be plugged in, allowing it to work instantly. It has a standard Ethernet connection. That means you'll need an Ethernet port on your NAS device or an adapter to turn your USB into Ethernet. You'll also need an Ethernet cable to connect the two devices but this can be very short.
It will be necessary to connect the device to your router wirelessly. Fortunately, that is very simple. The IOGear adapter is compatible with 802.11b/g/n, gives transfer speeds up to 300Mbps, and comes with a year warranty and lifetime technical support.
---
StarTech USB NAS Adapter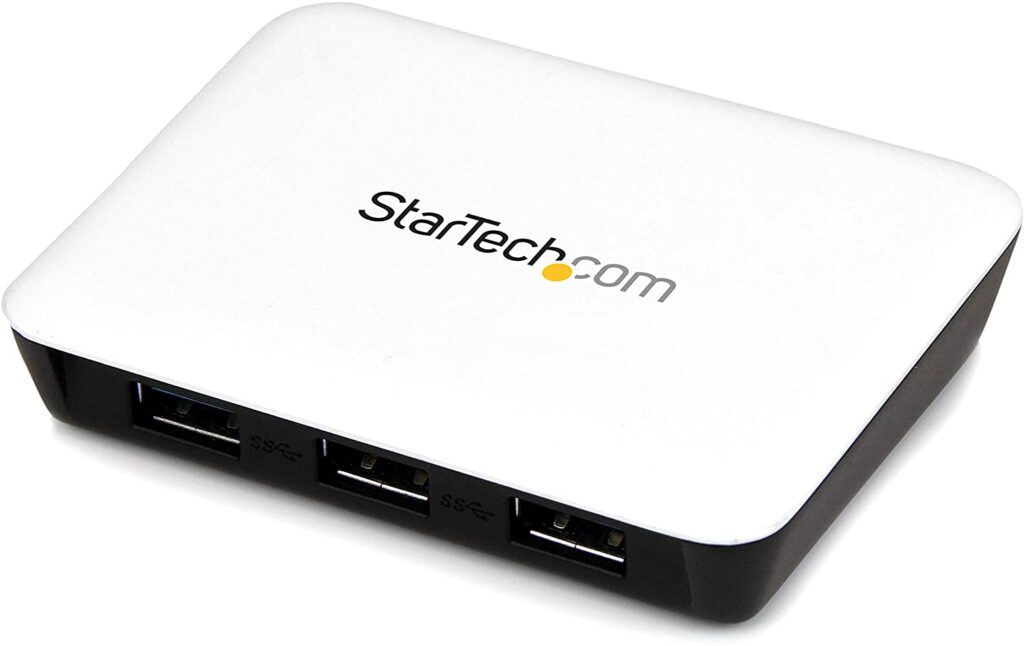 If you are looking for something a little more sophisticated then the StarTech.com adapter is a great option. This small white and black box looks great and measures just 3.6" by 2.6", with a depth of less than an inch. It has three USB 3.0 ports on one side and on the other, the power point, a USB 3.0 micro 8-port, and an Ethernet (RJ45) port.
It comes with the power cable and adapter, a micro YSB 3.0 cable, and the driver CD to help you install it quickly. The reason this is more expensive is simply that it can connect your NAS device to the router, converting it from USB to Ethernet in the process. It can also connect several other devices at the same time. That makes it a practical option for anyone who needs multiple storage drives or other equipment plugged directly into the router.
---
Amazon Basics NAS Adapter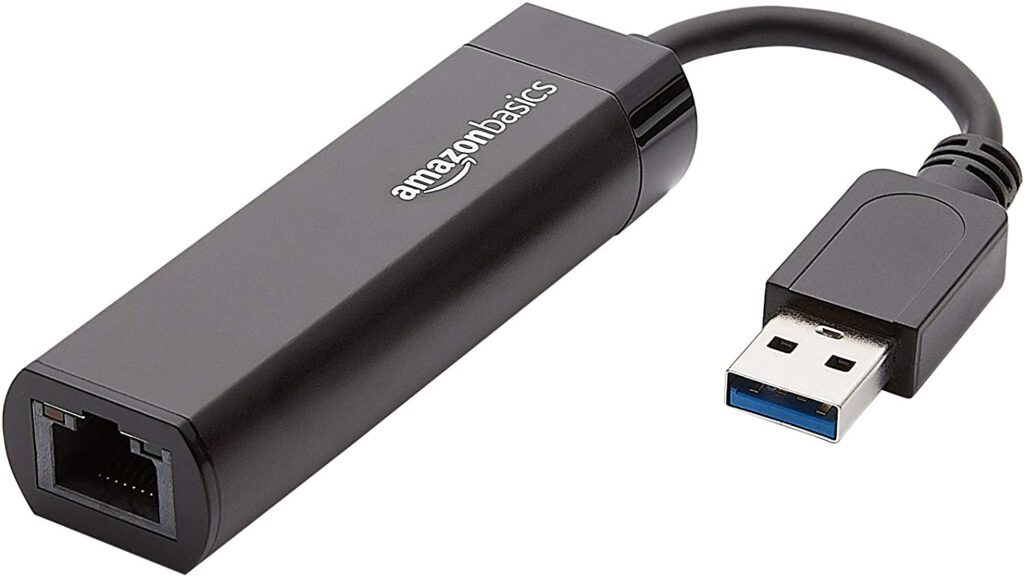 At the other end of the scale, if you just need a simple device that connects your NAS device to your network, the Amazon Basics NAS adapter is a good idea. It is small, well-presented, and effective.
The standard small rectangular adapter has a built-in Ethernet port and a permanently wired in USB port. Simply plug it into the USB on your NAS drive and add an Ethernet cable between the adapter and your router. That is all you have to do.
The Amazon Basics NAS adapter is compatible with USB 2.0 and offers speeds of 10 or 100 Mbps. However, you should note this is designed for Windows, not other types of operating systems.
---
TP-Link USB Adapter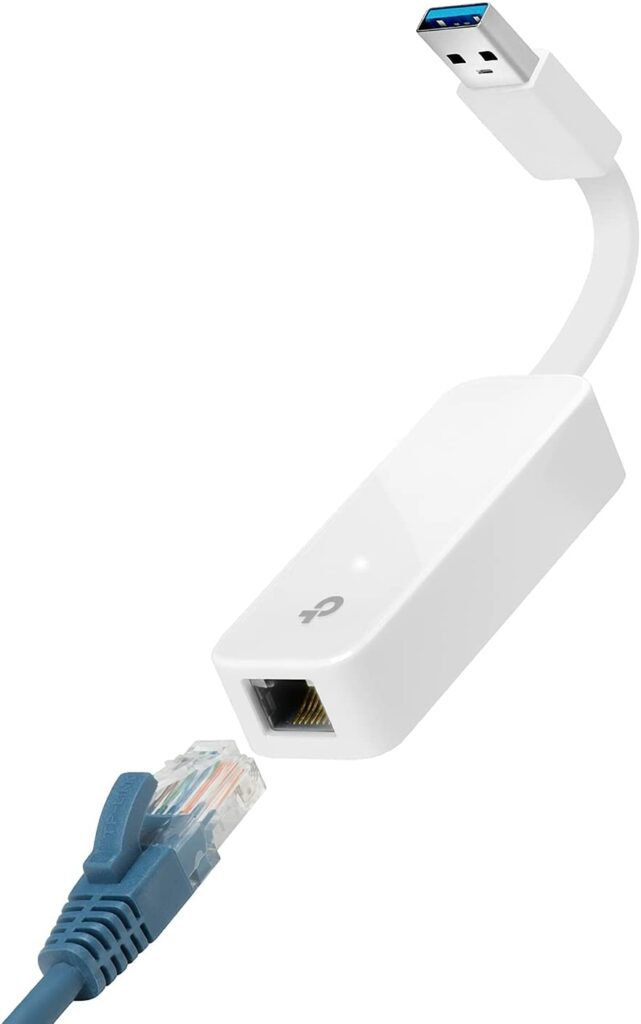 The first thing you'll notice about the TP-Link adapter is that it is white, a contrast to the other offerings on this list and generally on offer. However, it still works in the same way, the wired USB connection slots into your USB NAS. You then add an Ethernet cable to the box section of the adapter and connect it directly to your router. Your NAS device will then be available on your network and, if you set the permissions properly, you can even access it from anywhere in the world.
The TP-Link adapter uses USB 3.0 and runs at up to 10/100/1000 Mbps. It is also compatible with an array of other devices and can be used with most operating systems. You'll also appreciate the 24-month warranty and lifetime technical support!
---
Final Thoughts On Choosing A NAS Adapter
All you have to do is take a few moments to look at which type of NAS adapter will suit you best and then choose one from the above, list. Order it today and you can be accessing files centrally in no time. Similar to the NAS adapter is the USB Wi-Fi adapter, so check that out.
The right NAS adapter can make your life much simpler, making you wish you had bought one sooner!