The antenna cable in your car runs from the aerial to the back of the car stereo. The original cables are fitted by the car manufacturer when they create the car. That means that there is often little point in attempting to replace them as they are already designed for the job.
However, if you are seeking to change the original sound system, you may find that the original antenna cable is no longer long enough. In short, you will need a car antenna extension cable and maybe RCA cables for car audio.
It should be noted that there are many aftermarket car stereos available that do the job better than the one n your vehicle. There are also options to change the location of your antenna, effectively moving it from the front of the car to the back.
The reasons you may wish to move your antenna or need to extend the cable with a car antenna extension cable are almost limitless. The good news is that it is easy to do.
Extending Versus Replacing Car Antenna Cable
In most cases, the replacement of a car stereo renders the own cable not long enough and means an extension cable is the best choice. Of course, it is possible to replace the entire cable with a longer one and this may be your only option if you are moving the car antenna.
However, you should note that the antenna cable runs behind the interior paneling. This means it is a complex and time-consuming job to remove the necessary panels, strip out the old cable, and add in a new one. It is not something that is generally undertaken unless you are doing other work on your car or there is no other option.
Fortunately, in most cases, the car antenna extension cable is enough and this is very easy to fit.
Factors To Consider When Purchasing A car Antenna Extension Cable
There are several things you should think about before you invest in a car antenna extension cable:
If you are extending the antenna cable on your car then you may experience a reduction in signal quality. This is simply because the signal has further to travel. In extreme cases, you may even need to lengthen the antenna to improve the signal pickup.
In order to ensure signal quality remains high, you need to purchase a high-quality cable. That means verifying that the manufacturer is genuine and their product is well made.
If you know or have heard of the manufacturer then this may not be an issue. But, if you haven't, you should speak to friends, family, and colleagues to see if any of them have experience with the manufacturer.
Alongside this, it is always worth looking at social media and online forums. You will find plenty of people willing to share their personal opinion of specific manufacturers and suppliers. This can help you to make the right decision.
You are extending your car antenna cable but there is a limited amount of room behind your dashboard. This means don't go crazy with the length of the car antenna extension cable. If you need a foot of cable, don't purchase three feet. It will simply make it harder to install and potentially reduce your signal quality.
In most cases, the car antenna extension cable will have a female end and a male end. This means it should fit perfectly with the stereo you have. However, it is worth checking beforehand. You may need a cable that has the same connection on each end. Equally, some stereos need to use 90° connectors due to limited room. It is important that you know this before you buy to ensure you purchase the right connection type.
Finally, you should spare a few moments to consider the cost of the average car antenna extension cable. They are not generally expensive. That means if you find one that is much cheaper than the average you need to be concerned regarding quality. Of course, if it is a lot more expensive you will need to question what extra you are paying for.
Best Car Antenna Extension Cables
There are several good options that you should consider:
Metra 44-EC12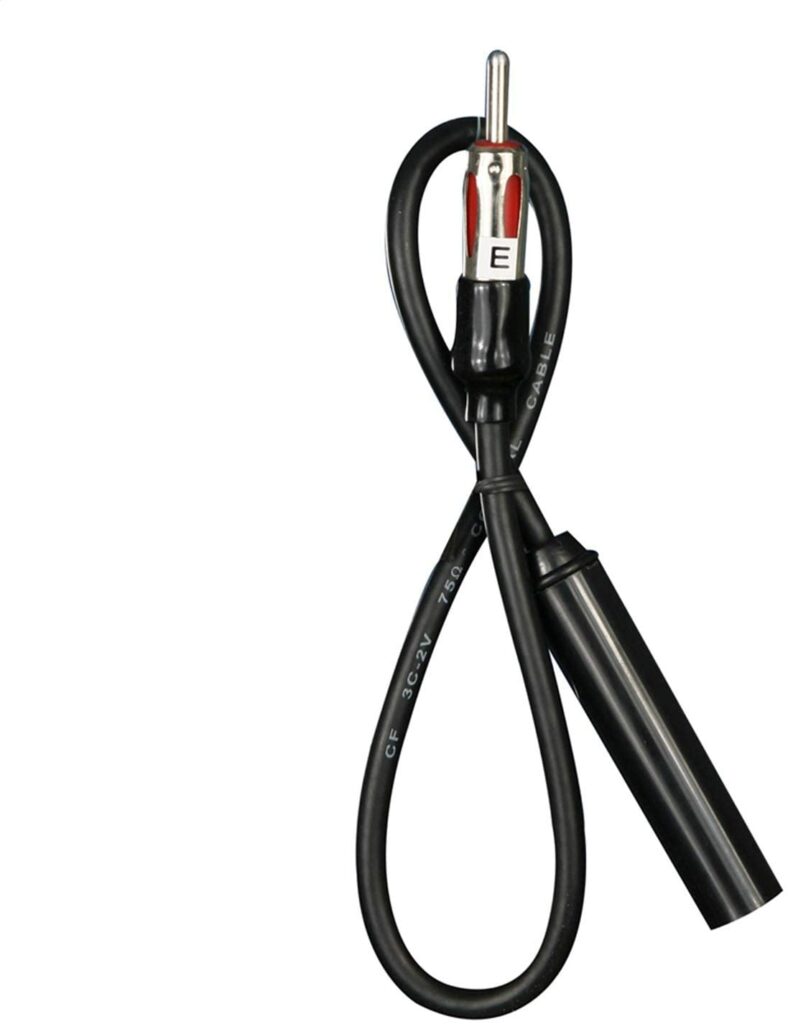 The Metra 44-EC12 car antenna extension cable is listed as Amazon's choice for good reason. It is competitively priced, has a male and female connector, both of which are straight and it is finished in durable plastic, allowing you to gently bend it into position. The cable is twelve inches long although they also offer one at an impressive 44 inches!
It weighs just 0.16 ounces and uses a copper core to ensure great conductivity. Naturally, the inner wire has plastic insulation and it has aluminum foil and tin to reduce signal loss or distortion.
---
Bingfu Car Radio Antenna Extension Cable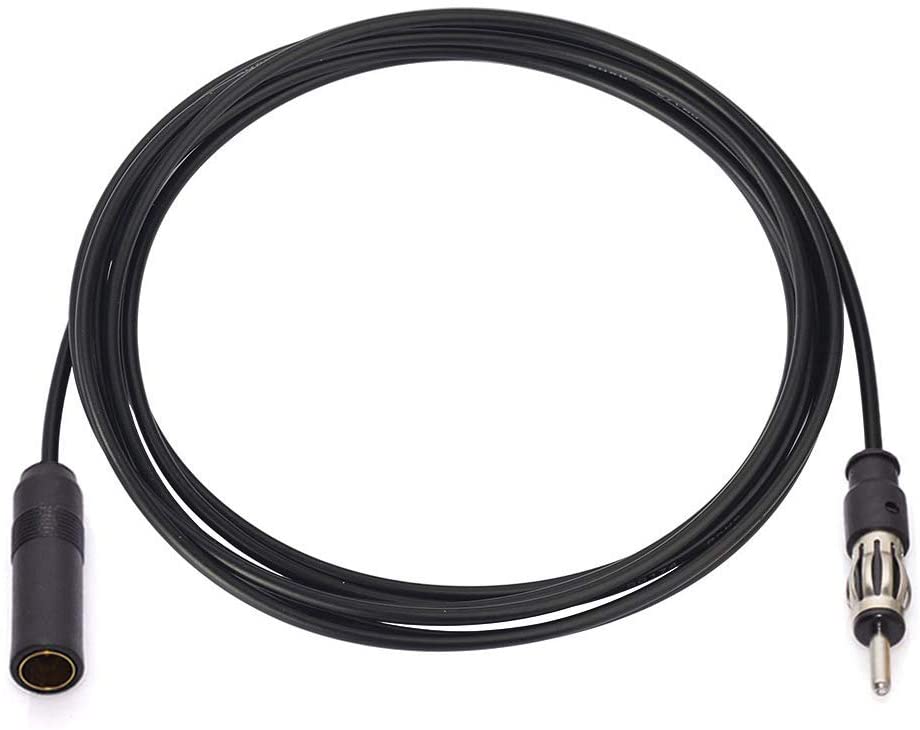 Another viable option is the Bingfu Car Radio Antenna extension cable. It is an impressive ten feet long, making it possible to move your stereo virtually anywhere in the car. In fact, it is a great option if you have a truck or are seeking to add a leisure system to a current setup.
The cable has a standard straight male connector at one end and the female equivalent at the other. You should note that Bingfu recognizes this is not the right length for everyone and offer a selection of other car antenna extension cables, ranging from 3.3ft to 20 feet.
The copper inner cable has standard insulation, aluminum foil, tin shielding, and is rated at 75 Ohms. It is compatible with virtually all car stereos and worth considering.
---
Sticky Deal Car Antenna Extension Cable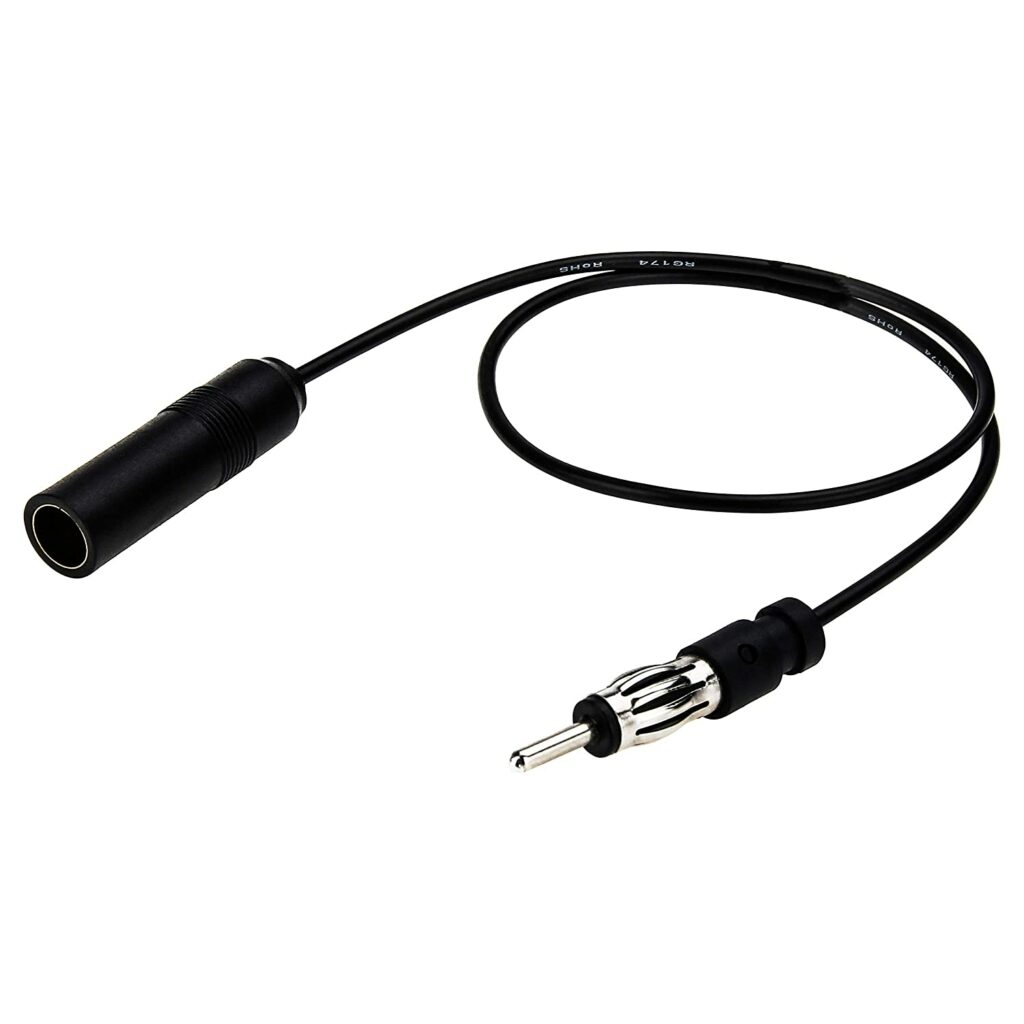 This car antenna extension cable is offered by Sticky Deal and is one of the cheapest cables you will find. It is a simple but stylish cable with a standard straight female connector at one end and a male version at the other. The cable is four feet long. However, Sticky Deal offers a variety of car antenna extension cables, including 6.5ft, 10ft, 16.5ft, and 20 inches.
That is sure to give you one long enough for your needs. The inner core is copper wrapped in PVC for insulations and the standard tin coating to reduce signal distortion. In short, it is a high-quality cable for an attractive price and worth considering.
---
Uxcell Car Antenna Extension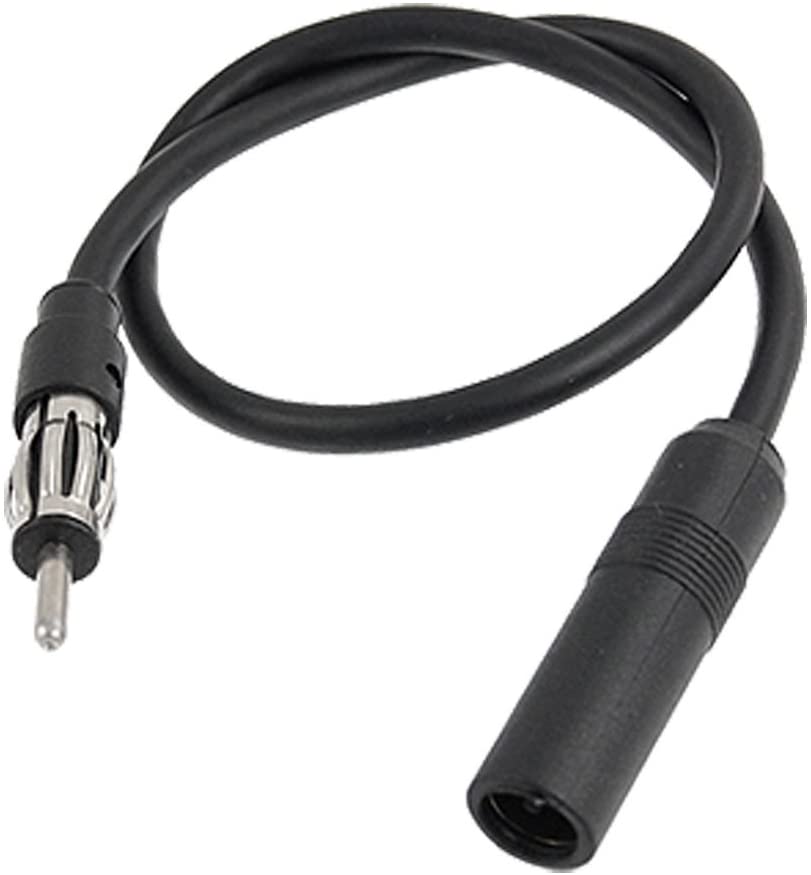 The Uxcell car antenna extension cable is just 13.7 inches long, perfect for when you've replaced your stereo and just need a little extra cable. It weighs less than an ounce and has the standard male connector at one end and female at the other.
This cable has a copper core with full insulation and is wrapped in soft plastic with molded connections and built-in grips to reduce strain if you need to plug and unplug it. It is a certified product and comes with a year warranty, making it a great buy for the low price.
---
Metra 44-EC6R Extension Cable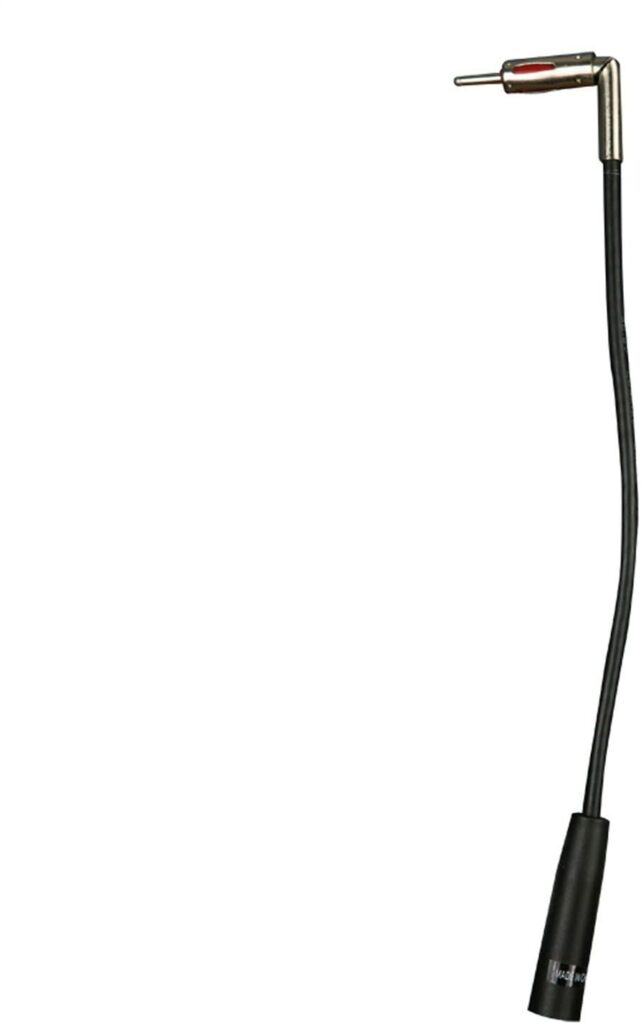 This is the second offering from Metra on the list but worth mentioning. The Metra 44-EC6R is short at just six inches long. But, it does come with a 90° female connector, allowing you to plug this into your stereo even when you have very little room.
The cable is perfect if you simply need a little extra due to a stereo repositioning. If it isn't long enough you can simply plug it into another car antenna extension cable to get the length you need and the 90° angle.
It weighs just 0.05 pounds, has a male connector at the other end, and uses copper wire at the core. The wire is insulated to ensure minimal signal distortion and the entire package is wrapped in a soft plastic jacket. It can be gently bent into position and then left to do its job.
Best of all, this cost-effective cable comes with a one-year warranty.
---
Final Thoughts On Car Antenna Extension Cables
Choosing the right car antenna extension cable or cigarette lighter extension cord doesn't have to be difficult. There are some great options in the above list. You simply need to consider all the variables to ensure you get a cable that is best suited to your needs and will do the job you want it to.
Whether you are after a straightforward extension, are rewiring your vehicle, or need something with a 90° bend, there is a car antenna extension cable on the list that can help you.
Take a look at the above offerings and order your car antenna extension cable today!