The Astro A10 is potentially one of the best gaming headsets you can currently purchase. It's available in an array of stylish colors and can be used with the PS4, PC/MAC, and X-Box. That makes it versatile and a great purchase for almost anyone. They also hold up against headphones like the Astro A40 and HyperX Cloud Alpha.
You'll note this headset has a 6.0mm uni-directional microphone, a 3.5mm 5 pole jack, 40mm neodymium magnets, and sits comfortably over your ears. It offers a frequency response of 20-20,000 Hz with a distortion of less than 3% at 1 kHz. 
In short, it's generally very comfortable and will help to ensure you are fully immersed in any game you're playing. But, the most interesting, and potentially most important part is the fact that the Astro A10 uses a detachable cable. That means if it gets damaged for any reason you can replace it without having to replace your headset. 
What Cable Does Astro A10 Use?
Astro A10s use a 2.0-meter cable with a 3.5mm jack that is compatible with the Astro A40 and TR gaming headsets. The cable is considered hybrid because it serves many purposes. 
It works as an auxiliary cable for the car stereo and can charge portable wireless Bluetooth speakers while connecting to tablets, laptops, Mp3, PC, and Smartphones.
Best Astro A10 Replacement Cords
YARENKA Astro Cable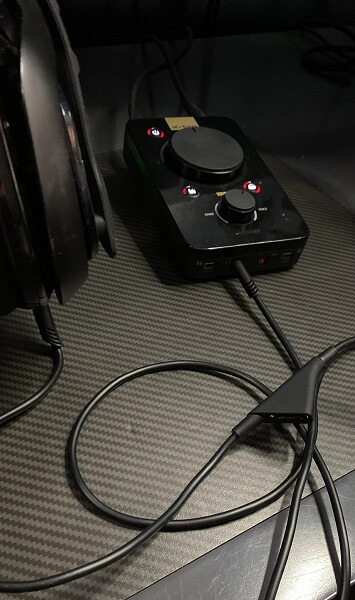 If you've ever had experience with virtual reality gaming you'll know that many headsets are created with unique cables, that cannot be copied or replaced.
This isn't an issue with the Astro A10 headset. It comes with a cable and you can effortlessly replace it. There is an array of options on the market, including a cable from Astro Gaming, effectively an original replacement.
It has a 3.5mm jack on each end and can connect the Astro headset with your Xbox One, PS4, or PC-MAC. The cord itself is rubber coated to offer extra protection, helping to ensure it will endure almost anything you can throw at it.
With speedy delivery, this is a good option
Check the price on Astro Gaming
---
Astro & Ienza Bundle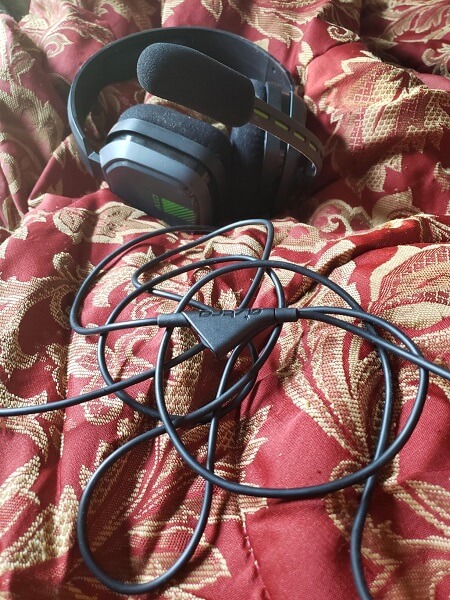 Another option is the Astro & Ienza Bundle. You'll get the standard two meters long Astro A10 replacement cable with built-in volume control. But, you'll also get a replacement Ienza microphone pop filter, also known as a windscreen.
The filter effectively blocks your breathing and other wind noises from being picked up by your microphone. That can make a big difference in the quality of your conversation. In addition, the filter allows you to bring the microphone closer to your mouth. This improves its ability to pick up your voice and ensures your commands are clear.
The replacement cable is the same as the original Astro A10 cable, it's even made by Astro Gaming. It is possible to use this cable with the Astro A40 but it can only offer volume control, it doesn't give you a mute function.
As with most of these cables, it's exceptionally easy to connect to your headset and gaming machine, allowing you to start playing again in moments!
---
Ienza Replacement AstroA10 Cable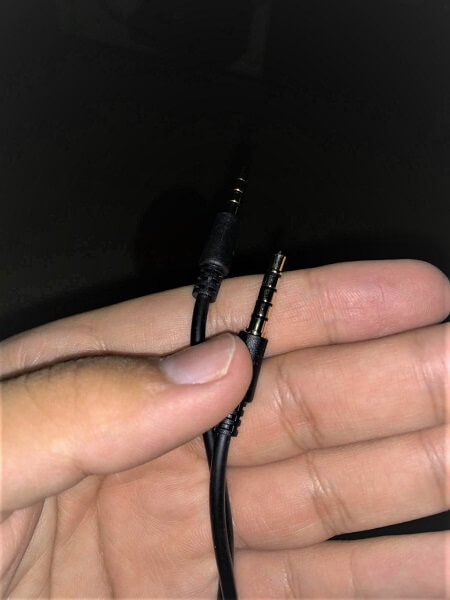 Ienza works alongside Astro to produce compatible gaming parts, although, they are not endorsed by Astro. The Ienza cable is an almost exact match for the Astro original. It has 3.5mm jacks on each end and effortlessly connects Astro A10's and A40's to gaming hardware.
But it should be noted that this replacement cable does not have a volume control inline. It will connect your headset properly to allow the use of headphones and microphones. But, you'll need to control volume and other commands from your game station.
The cable is black and measures six feet long, that's a little less than the original. It should be noted that it won't work with non-Astro headsets.
---
LecLooc Replacement Cable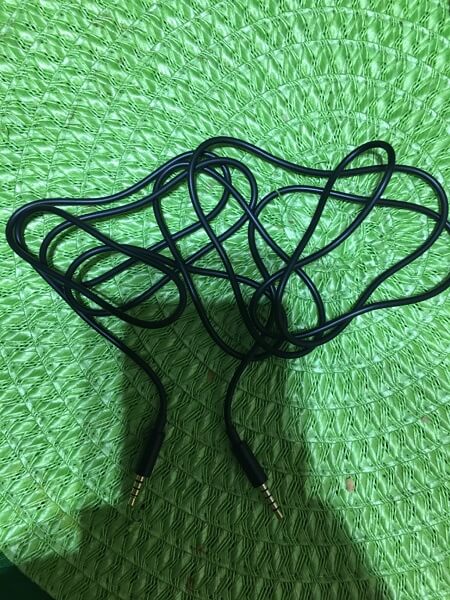 This LecLooc replacement cord is designed as a direct replacement for the original A10 cord. It will also connect to the A30, A40, and A50. You'll note one jack is longer than the other, the longer one is the 5 pole connector designed to go into your headset, the shorter end is for your gaming machine.
In the cable, you'll find a volume button and an option to turn the microphone on or off. This should be all the control you need while gaming. The control is easy to access and use while you're in mid-game.
It's also worth noting that the jacks are gold-plated. This improves the durability of the cord and the sound quality. The inner cables are copper wire, they have a shielded casing to ensure signal quality remains high and a rubber outer layer to provide extra protection for your cables.
The cable is 6.5 feet long, approximately the same length as the original Astro A10 cord.
---
Ryanne Replacement Astro Cord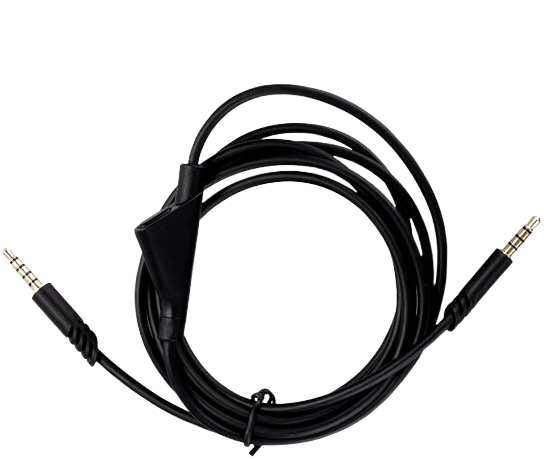 This offering from Ryanne works with the A10 and the A40 and has a mute function built-in. It gives a perfect connection for the headset and the microphone, although it's not possible to change the volume or turn the microphone on/off from the cord.
It's 6.5 feet long with two 3.5mm jack points, ensuring an effortless connection between your headset and device. As always, the cable is black.
It also incorporates copper core and gold-plated end pieces, ensuring standardization of sound quality regardless of your location. Simply plug the cable in and start gaming again. It's that easy and effective.
---
ALitutumao Replacement Cord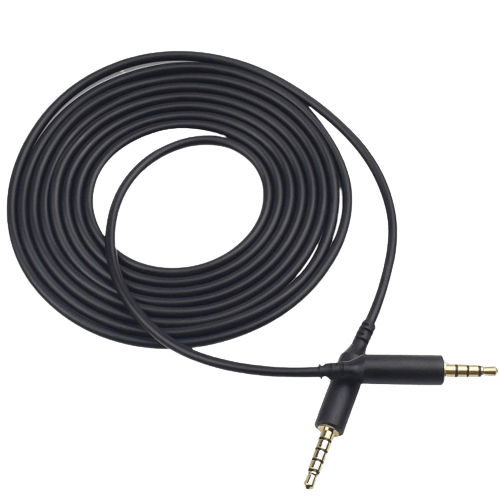 The Alitutumao replacement cord for your Astro A10 is also 2 meters long and has two 3.5mm jacks. One is a four-pole, for attaching to your gaming PC, the longer, five-pole jack, attaches to your headset. The sound quality is excellent but, this cord does not have any inline controls.
The cable is OFC copper wire with gold-plated connectors. This reduces the likelihood of corrosion or oxidation. The outer material is TPE, ensuring it is lightweight, reliable, and durable. It's also soft and elastic, helping to reduce tangles and abrasions while in use. The elasticity helps to ensure the cable can't be stretched or broken easily.
As always, the cable comes in just one color, black. This makes it more discreet when gaming although your focus will not be on your cable!
This cord isn't just compatible with your Astro A10 headset, you can also use it with your Android or Apple smartphone.
---
Things To Consider When Replacing The Cable
It's worth spending a few moments considering what is most important to you when replacing your Astro A10 cord. This will help to ensure you purchase the right cable for your needs.
The original Astro replacement cable will be the most expensive option. You can save some money by purchasing a non-genuine cord. The question is whether the quality is as good or better. It can be worth spending a little more to get a cable that will last.
You should be aware of the reputation of the original manufacturer. However, if you choose to buy an alternative replacement cable it is always worth looking at the reputation. The easiest way to do this is to check on social media and assess what others think about the company and the products.
Don't forget, not everyone will be satisfied but most should be. Looking at negative comments will help you to assess how the company deals with issues. This can help you to decide if their customer service approach is worthwhile and someone you want to do business with.
Assessing the reputation should also give you an indication of how reliable the cable is. After all, you don't want to buy one that breaks in two weeks! It's not just a waste of money, it's frustrating not being able to get on your Astro A10.
Taking a moment to ensure the cable you've chosen will mast is worth it in the longer-term.
How Long Is the Original Astro A10 Cable?
The original Astro A10 cord is 2.0 meters long, which is about 6.5 feet. The length was easy to adjust to any console, and the line-in volume control wheel makes volume and audio control easy during any gaming experience.
Frequently Asked Questions 
Below are some commonly asked questions about the Astro A10 cord, its replacement cords, and details about how it worked with various consoles.
Are the Astros A10's good?
The Astros A10s are a good pair of headphones with many features. They're made of plastic but feel solid and last for a long time. The flexible headband makes it comfortable for heads of all shapes and sizes. In addition, long periods of gaming doesn't cause discomfort for most wearers.
Does Astro A10 have surround sound? 
The A10 headset with MixAmp Pro TR has Dolby Headphone 7.1 surround sound.
Does Astro A10 have noise cancellation? 
No, the Astro A10 cord does not have noise cancellation. However, the headset does provide incredible noise isolation due to the foam ear pads.
Do Astro A10s have Dolby Atmos?
The Astro A10s that work with Windows 10 PCs, Xbox Series XS, and Xbox One all have Dolby Atmos.
Does Astro A10 have a 3.5 mm jack?
All Astro A10 headsets come equipped with a 3.5 mm jack, along with the cable.
Where is the mute button on Astro A10?
One unique thing about the Astro A10s is that it doesn't have a mute button. To mute the microphone in the headset, simply flip the mic up. When ready to unmute, flip it back down.
Is the Astro A10 compatible with PC?
The Astro A10 comes assembled and compatible with a PC. Just plug into the 3mm jack and play.
Does Astro A10 work on PlayStation 5?
The Astro A10 works on PlayStation 5 out of the box, as well as PlayStation 4. It also works with Xbox Series X|S, Xbox One, Nintendo Switch, PC, and Mac. As long as the console you are using has a 3mm jack, the Astro A10s will work.
Will any cord work with Astro A10?
Most 3.5mm cords will work with the Astro A10. However, getting a cord specifically made to work with the headset is crucial to prevent microphone and audio issues.
How do I make my Astro A10 wireless?
The Astro A10 is strictly for wired gaming. However, you could use a Bluetooth adapter, but that is a separate device you would have to buy. Otherwise, making the Astro A10 headset wireless would take some complicated soldering work. 
Why is only one side of my A10s working?
A bad cable is the main reason for this issue. It could be that the mono option is turned on, or the voice levels have become unbalanced in both earbuds. Check these two issues first. Then, if that doesn't fix the issue, use replacement cords instead.
Are Astro A10s waterproof?
No, the Astro A10 headsets are not waterproof, and you should keep them in a clean and dry place when not in use. Avoid exposure to water for the microphone and speakers as it can damage them enough to render it useless.
However, the cord is covered in plastic, and the jack is metal, so if it gets wet, it is easy to dry off before using it. All you have to do is wipe it off, and it will be acceptable to use.
How do I get rid of the droopy mic on my Astro A10s?
To fix a droopy mic, gently peel back the foam inside the headset. It will reveal four small screws. Remove the screws to remove the outer cup of the headset. Inside will be a small round black circle with a screw in the middle for the mic. Gently tighten the screw up to your liking and replace the outer cup.
Do Astro A10 work with a Phantom Magenta Controller?
Yes, the Astro A10s will work with the Phantom Magenta controller, as with any other controller that has a compatible jack. 
Can I use Astro A10 for Rock Band?
Yes, the Astro A10 works with the Rock Band game. Simply connect the 3.5mm jack to the controller, and you're good to go.
Final Thoughts On Astro A10 Replacement Cords
The longer you own your Astro A10 the more likely it is that you'll need to replace the cord. Choosing the right headphone replacement extension cable will allow you to continue enjoying your gaming headset. The fact that the cable can be replaced is a good sign that the headset is built to last. With the right cord, you don't need to have any downtime.
Instead of waiting for the cord to break or become damaged, get a spare cord today and be ready for anything!