It has been said that the HyperX Cloud Alpha provides the best gaming headset experience. Of course, this is something that HyperX Gaming would say. However, there is no doubt that these are excellent headsets.
The HyperX Cloud Alpha has a built-in microphone and uses dual-chamber drivers to create clear sound without distortion. The aluminum frame is strong and durable, but potentially the best feature is the detachable cable.  Unfortunately, while this is practical it does increase the possibility of misplacing it. 
What cable does HyperX Cloud Alpha use?
The HyperX Cloud Alpha uses a standard headset cable with a 3.5mm jack at each end and inline controls.
Damaging your cable or misplacing it is frustrating, that's why you should find the best HyperX replacement cable today. Fortunately, there are several good options to choose from. 
Best Hyperx Cloud Alpha Replacement Cables
StepOk HyperX Cloud Alpha Cable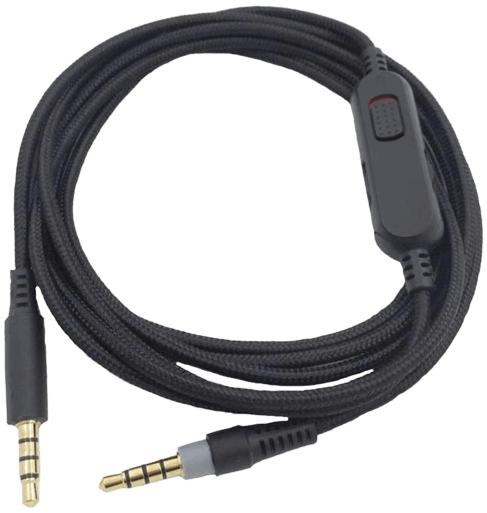 The StepOk HyperX Cloud Alpha cable has a four-star rating with Amazon for good reason. It's one of the best replacement cables you can purchase, especially because it is very reasonably priced and can be ordered for next-day delivery.
This cable has standard gold-plated 3.5mm connectors and a braided cable with high-quality copper wire inside. It has the standard inline controller that mutes the microphone and allows you to effortlessly adjust the volume.
The main reason it should be considered is the quality of the sound, it matches the original cable and can be used with any type of gaming or music system.
However, the connection can be temperamental. You may need to jiggle it to get it to connect and it can still fall out by itself. There have also been issues with feedback while using the cable. It isn't compatible with the Xbox One cloud core headset.
---
Alpha Audio Cable From Weishan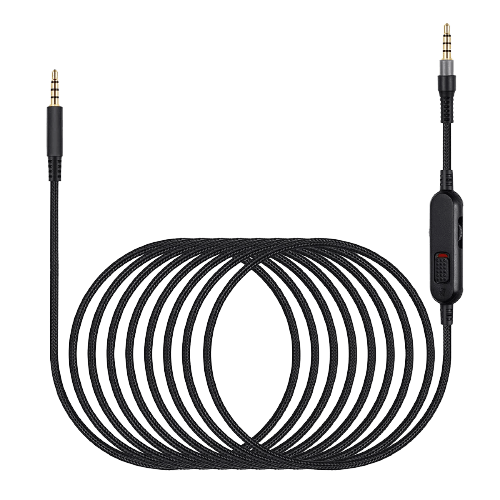 If you need something a little longer then the Weishan Alpha audio cable may be the perfect solution. It's 6.6ft long with gold-plated 3.5mm plugs and 4 poles to ensure the best possible stereo sound. The braided cable is coiled for easy carrying and it has an inline controller. This mutes the mic and allows you to adjust the volume.
The cable is designed to be stretchable and not break, making it a great choice for anyone that has damaged their original cable. It's nylon to prevent tangling. Unfortunately, while designed not to tangle, that doesn't stop it from tangling. It is a cheap product so keep that in mind.
---
Meijunter HyperX Cloud Alpha Cable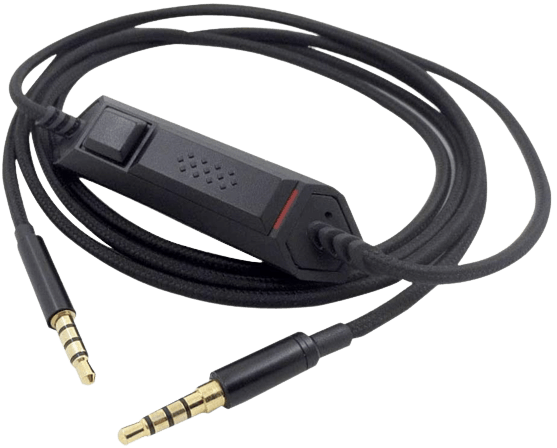 The Meijunter HyperX Cloud Alpha replacement cable is designed to be used with a variety of gaming systems, including the HyperX Cloud Alpha gaming headset. It has gold-plated connectors for the best possible sound quality and oxygen(-free copper wire to enhance sounds. The cable also features an integrated controller that allows you to play, pause, and even switch music.
There's even a mode switch and a microphone switch on this 5ft cable.
It should be noted that the cord can start to fray after a month, and some users have had issues with feedback.
---
Smays Cloud Alpha Cable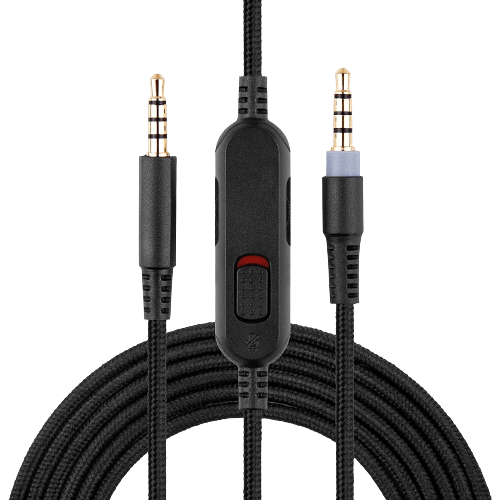 The Smays Cloud Alpha cable is 6.5ft long with standard 3.5mm gold-plated jacks at each end. The cable itself is braided to prevent tangling while maintaining strength and flexibility.
Sound quality is excellent and the built-in control replicates the original making this an effective plug and play solution. You can easily mute or adjust the volume from the inline controller.
It has been noted that the jack is a little loose when plugging in. However, it does connect and it presents no issues while in use. It's worth noting that this is a budget offering with next day delivery, ensuring your HyperX Cloud Alpha headset is usable again in no time.
But, there have been issues regarding the cable failing within a few weeks of purchase. That makes it a great short-term fix but not the best long-term option. There have also been issues with the microphone stopping working.
---
Things to Know When Purchasing HyperX Cloud Alpha Replacement Cable:
The key to choosing the right HyperX Cloud Alpha replacement cable is to check the manufacturer. There are several good offerings on Amazon that can rival the original for quality but are significantly cheaper. Providing you know and respect the manufacturer, you're heading in the right direction.
Verifying the following is also useful:
Is the HyperX Cloud Alpha worth it compared with other headphones?
The answer to this is undoubtedly yes. The quality of these headphones is excellent, allowing you to immerse yourself properly in the gaming experience.
What's the length of HyperX Cloud Alpha replacement cable?
The length of the HyperX Cloud Alpha replacement cable varies depending on which manufacturer you pick. This can be a useful guideline regarding which cable is better for you, depending on how long you need it to be. Average length of cables on this list is around 5 feet.
If you're wondering whether the HyperX Cloud Alpha cable can be extended then the answer is yes, you'll just need a cable with male and female 3.5mm jack points.
Can I use the HyperX Cloud Alpha With Other Systems?
The HyperX Cloud Alpha is compatible with virtually any system you can think of (PS3, PS4, PS5, Xbox One, Xbox 360, Xbox Series X/S and PC). Providing it has a 3.5mm output jack these stunning headphones will connect via one of the above cables. It's as easy as plug and play.
Does the HyperX Cloud Alpha have surround sound?
The HyperX Cloud Alpha offers excellent stereo sound but not surround. To get surround sound you'll need to upgrade your Cloud Alpha to a HyperX Cloud Alpha S. This offers 7.1 virtual surround sound.
What are the specifications for the HyperX Cloud Alpha?
The HyperX Cloud Alpha weighs 336g with a detachable microphone and connection cable. Without these, the weight reduces to 298g.
It utilizes a 50mm dynamic drive with neodymium magnets and has a frequency response of 13Hz to 27,000 Hz. The impedance is 65 ohms and it has a harmonic distortion of less than 1.
In short, it's a great bit of kit backed up by a replaceable connection cable.
Final Thoughts HyperX Cloud Alpha Headphone Cables
The HyperX Cloud Alpha is a good investment if you like high-quality sound and an attractive price. However, as with most electrical appliances, the weakest spot is the cable. This is the item that is most prone to damage.
If these are not the headphones you are looking for, try Astro A10.
Fortunately, HyperX designed these headphones with a removable cable, allowing you to effortlessly replace it. There are plenty of great headphone replacement cables on the market but the ones in the above list are some of the best. Choose one and order it today, then you'll have a backup if you ever need it.